No curriculum, no teachers, no tests: Alumna Alexis Franklin paves the path for a unique type of learning
Students enter through the doors of the school ready to start their day, but instead of sitting at their desks to start their morning work or turn in their homework, students socialize until they feel they are ready to begin working. By students taking responsibility for their own education, alumna Alexis Franklin opens up the Saint Louis Sudbury School to support this cause.
Franklin started a Sudbury school, a school that emphasizes that each student should have responsibility for their own education. The school also adopts the idea that students and teachers all have equal voices.
"I was going to college to become a teacher, and I was doing my student teaching internship; everyone around me was miserable," Franklin said. "The kids were resisting every step of the process. The teachers around me were burnt out, exhausted and frustrated. It just seemed like it wasn't working." 
"
The kids were resisting every step of the process. The teachers around me were burnt out, exhausted and frustrated. It just seemed like it wasn't working,"
— alumna Alexis Franklin
Franklin proceeded to find a way that she believed would properly educate students, maximize their potential and make themselves more self-reliant.
"I think that it is widely understood that the system is broken. It seemed like I could spend my whole career trying to change it in small ways, and it'll just be exhausting and fruitless," Franklin said. "I was researching alternatives, and a particular model of education, the Sudbury model, really resonated with me."
Because the idea resonated with her, Franklin believes the Sudbury model is a more natural way to educate students.
"It just seems very authentically human because I was just reading this book by Peter Gray called "Free to Learn," and it talks a lot about hunter-gatherers and the way that the Sudbury model has tapped into what is natural to our species like the age mixing," Franklin said. "For example, to have a multi-generational culture that is modeled after adults without being coerced into the curriculum is what the Sudbury model is about."
Although students in the school do not learn in the traditional setting of sitting at a desk, Franklin speculates that students will learn more social skills in the Sudbury setting, which according to Franklin, is more important in the future.
"When [students] get something positive out of a regular school experience, it's the intangibles they talk about: social skills, standing up for themselves, managing their time or being respectful," Franklin said. "It's never algebra or biology. The actual academic content is easy to pick up when it becomes relevant, so the Sudbury School focuses on instead creating structures; it really fosters the intangibles like having students work together collaboratively on a day-to-day basis instead of being shuffled around from classroom to classroom and not being allowed to talk at specific settings and [about] different topics. This allows people to be driven by their interest and curiosity and develop a strong sense of self in a strong sense of community."
Moving forward, Franklin would like to focus on the number of students enrolled at the school.
"We have encountered a lot of people who have been huge fans of the Sudbury model for a really long time, and they've contemplated moving to Massachusetts, Seattle or these other places where major Sudbury schools exist. They're just extremely grateful that we're finally in St. Louis," Franklin said. "The major task at hand is just to grow enrollment. With this kind of school, the bigger, the better because the more different things people are working on, the more exposure everyone has to new ideas and new skill sets."
Leave a Comment
Your donation will support the student journalists of Parkway West High School. Your contribution will allow us to purchase equipment and cover our annual website hosting costs.
About the Contributor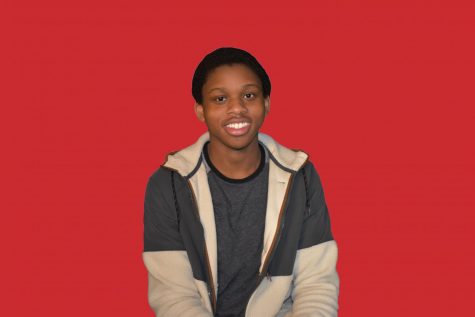 Ridwan Oyebamiji, Features Section Editor
Grade: 12

Years on Staff: 3

What's your coffee order? Decaf Cappuccino

What song describes you best? I didn't feel like answering this.

What...