The "if" and "what"s of the Feminist Club
If you had to describe the club in three words what would they be?
Luisa DAquino Lazarini: Union, diversity
Nikita Bhaskar: Community
Lacy Roberts: Safe, cause it's definitely a safe space for everybody
Nikita Bhaskar: Welcoming
Lacy Roberts:  Inclusive because it's in the name
Nikita Bhaskar: Three, fun
Luisa DAquino Lazarini: Love
Lacy Roberts: Happy or positive probably works better, positive club, I really like it
Luisa DAquino Lazarini: It's for everyone honestly
What's your favorite part about being in the club?
Luisa DAquino Lazarini: Seeing how many people participate in it and just how we have similar experiences, how we can share that with everyone and feel like a group that's united
Lacy Roberts: I've always had a really good time there and I've always felt really safe like it's a good place to be. And everybody's really welcoming which is super nice cause even if you don't have friends there you can definitely make some
What was one of the most exciting things that the club has done?
Luisa DAquino Lazarini: I think one of the most exciting activities we ever did was one where we wrote down stereotypes people have about women. And then we shared out loud what everyone put down and we put them up on the board so everyone could see it, it was in the hallway
Lacy Roberts: Red and Blue Night because we had over, I think over 30 people sign up for the club which was a lot
Luisa DAquino Lazarini: And it was cool to see how everyone had similar experiences and everything
Lacy Roberts: We sold over a 100 dollars worth of stickers and more merchandise and stuff, so we got to donate that to the National Women's Health Society, yeah
Nikita Bhaskar: Last year, my junior year, we threw a surprise birthday party for Mrs. Boles. It was good. We had 30 people show up. And she was so surprised, she had no idea.
What are some things your club is planning on doing in the future?
Luisa DAquino Lazarini: One thing that we're trying to do is raise more money through selling more stuff. 
Lacy Roberts: More fundraising
Luisa DAquino Lazarini: Maybe still pins and stickers we're still thinking about it
Roberts: for different women's health care societies and associations and such. The Women's Shelters around the area, we plan on doing fundraising for those. 
Nikita Bhaskar: We normally don't do any discussions or anything like that, but this year I'm hoping that we can kind of make the club more interactive. 
Lacy Roberts: We might have more opportunities to go out and be active in the community 
Luisa DAquino Lazarini: We're definitely trying to reach a broader audience of people
View Comments (2)
Your donation will support the student journalists of Parkway West High School. Your contribution will allow us to purchase equipment and cover our annual website hosting costs.
About the Writer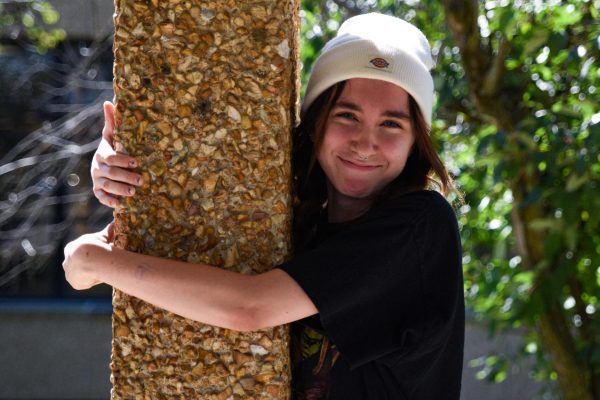 Kristen Skordos, Staff Writer
Pronouns: she/her

Grade: 12

Years on staff: 3

What is your favorite piece of literature? Etta James' "It's Too Soon to Know."

Who is your...