Editorial: Teacher versus colleague of the year
Each November, staff members receive an email encouraging them to nominate a fellow staff member for the annual school-wide Teacher of the Year award. However, when students are the ones first-handedly experiencing instruction, isn't it conducive that students' opinions should count?
The process in previous years has entailed teachers receiving an email asking them to nominate which teacher they feel is most deserving along with a two to three sentence explanation. The names of the teachers that were nominated are then sent out in a poll format, and the teacher who receives the most votes becomes the Teacher of the Year. 
"We do have to have faith that teachers are selecting people based on sort of merit aside from popularity, [but] I think we should implement some type of rubric or system so the process is not so subjective," Chemistry teacher Joel Anderson said. "The teachers that are here really early or staying really late, that are putting their own time into the lessons, [that] have a deep caring for the students—they will usually have my vote."
Social studies teacher Amy Thornhill gives students a voice through her Teacher of the Year nomination. By taking nominations from students, not only does she nominate the teacher with the most votes for Teacher of the Year, but she also hands the nomination thank you notes out to teachers.
"I was so surprised by the amount of names I got, so I decided to let those teachers know that students voted for them. It shows that what they do on a daily basis matters to someone," Thornhill said. "It makes me feel good about my vote because, in a way, it gives me evidence to back up my decision and not just randomly writing [a] name down when I don't have any basis for it."
National Honor Society (NHS) seniors gather once a year to discuss and designate one NHS Teacher of the Year, who is invited as a guest speaker at the NHS induction ceremony in April. Elected as a past NHS's Teacher of the Year, Latin teacher Tom Herpel feels this honor means more than the faculty-nominated accolade.
"I feel that, in my opinion, I am most proud of what the students think of me as a teacher than what my colleagues do," Herpel said. "It's important to me because I spend my whole day with kids. To know that I made such a positive impact [on my students] and to know they believed I was in their corner was really meaningful to me. I do this job for them and not for any other reason."
Although students spend their time in the classroom and therefore should have a voice, some teachers feel that they have a wider perspective of the staffs efforts. World History teacher and past Teacher of the Year Kristen Collins believes there are still other avenues students can take advantage of to appreciate teachers aside from the school-wide Teacher of the Year, such as the senior baccalaureate service of National Honor Society's Teacher of the Year.
Taking this into consideration, faculty and students should get partial say in the nomination and voting process for Teacher of the Year.
While these other honors still mean a lot to the teachers who receive them, the Teacher of the Year award is a building-wide culmination of the effort teachers put into their jobs. When students are the direct recipients of these efforts, we are in the best position to judge their effectiveness. The award is, after all, called Teacher of the Year, not Colleague of the Year. 
Leave a Comment
Your donation will support the student journalists of Parkway West High School. Your contribution will allow us to purchase equipment and cover our annual website hosting costs.
About the Contributors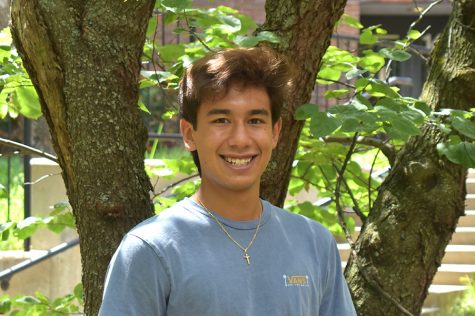 Drew Boone, Staff Writer
Pronouns: He/Him

I am a senior and this will be my fourth year on staff. I look forward to newspaper everyday because it allows me to work at my own...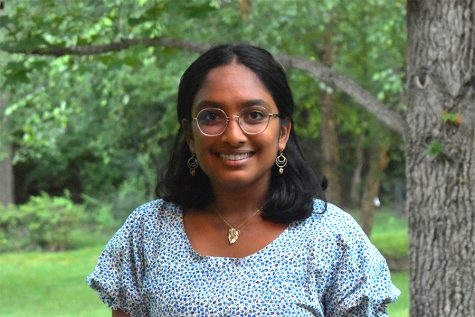 Brinda Ambal, Conceptual Editor-in-Chief
Pronouns: she/her

I am a senior, and this is my fourth year on staff. The Pathfinder has helped me push myself independently, build a supportive community...