Senior Annie Spewak sets lacrosse state record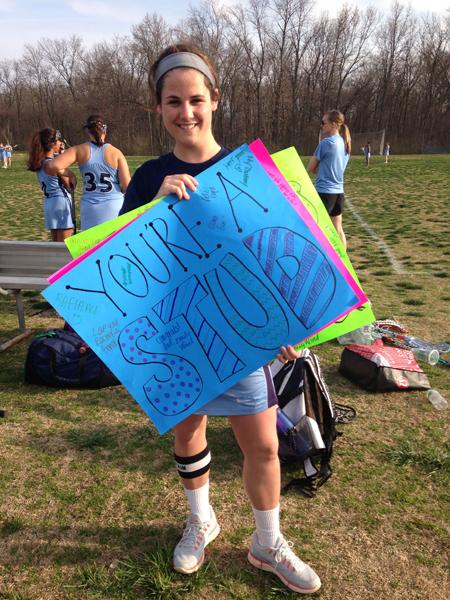 Hang on for a minute...we're trying to find some more stories you might like.
On April 8, senior Annie Spewak set the Missouri state record for career goals scored with 256 goals. Playing the position of center-midfield and attack, Spewak, a four time varsity lacrosse player, surpassed the record in a 17-5 win over Wentzville.
"Before the game, my coach pulled me aside and said that I was eight goals away from breaking the record," Spewak said. "She said that I was going to break it that day to get the pressure off me."
Spewak knew before the season that she needed a total of 39 goals to break the record, and was determined to break it.
"I've known Annie for forever and I know how hard she has worked," senior, captain defenseman Paige Smith said. "I am so proud she is a state record holder now; it truly shows how much effort and commitment she has put into her sport. Congrats, Spewak!"
While her teammates gloat through signs and Instagrams of Spewak's achievement, Spewak is nothing but humble despite this prestigious honor.
"I could not have done it without my team the past four years," Spewak said. "They have been so supportive and knowing I can I share this moment with them is a great feeling."