Focused on the Future
Early graduate Mia Irving prepares to attend Lindenwood University while serving in the Army
What began as sibling rivalry quickly became a competition between early graduate senior Mia Irving and her older brother [Amarion]. After comparing grades, athleticism, academic achievements and more, Irving found herself in a position she had not anticipated: the ability to graduate a semester early. While her peers are in their second semester, Irving is now off-campus. She has begun preparing for the recruitment process into the U.S. Army and her acceptance into Lindenwood University. 
"I grew up in a household filled with boys. My older brother taught me the game of life, and it helped me know what not to do. It was a competition [between] my brothers and me. My brother graduated last year, and he did a full year, and I wanted to see if I could do half the year," Irving said. "Since my mom graduated high school, I'm the third female [in our family] to graduate after her. My GPA is 3.3, and I'm proud because academics [are] difficult for me when understanding different concepts. When I saw [my GPA], I was like, 'wow, that's my GPA.'" 
After receiving the good news, Irving felt ready to graduate early and excited to take the next steps: going into the U.S. Army and attending Lindenwood University.
"It [was] a reliever when [the Parkway School District] told me [I could graduate early]. I didn't think it was real until the time came, and my schedule said 'off-campus.' I felt happy but a little sad at the same time because so much of my life was spent in school," Irving said.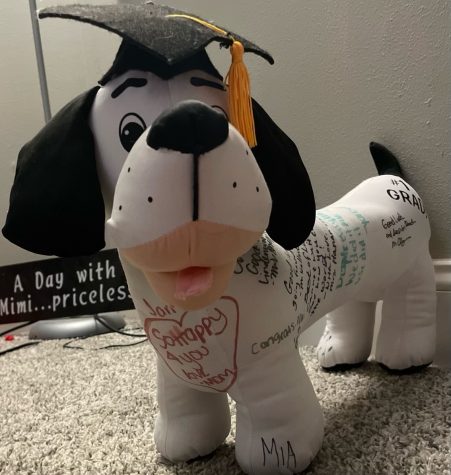 As her final semester of high school ended, Irving carried a stuffed graduation dog to collect her peers' signatures to keep as memories. Irving misses the friendships she's made throughout her schooling but understands what it means to be standing where she is now. In May, she will walk the stage for the graduation ceremony.
"I feel accomplished and a little sad because my school year ended early, so I won't be able to have the same memories as others would have in high school. Those were some of the people I bonded with, coming to school every day with [and sitting] with them at lunch. The memories will all still be there, and I wish them luck forever," Irving said. 
After officially leaving high school grounds, Irving hopes to get recruited into the Army around October 2023 while attending school at Lindenwood University. She plans to work with both organizations to do both equally. In addition, she plans to work a full-time job under her stepfather for Dr. Pepper. After college, Irving plans to pursue a clothing brand she created in December 2022 and creates music to express herself.
"[At first,] I didn't want to go to college. I thought the military [would be a better option to] give me more discipline and get away from social media to focus on what I want and want to do," Irving said. "[In the end, I decided to go to college,] so I can have something to fall back on, and so if my clothing brand doesn't work, I won't be at rock bottom. [Working for] Dr. Pepper [is a side job], and school is weekly. [But] if I can't maintain my grades, I'll stop working for Dr. Pepper until I can get my grades up."
But despite her numerous plans for the upcoming months, Irving has encountered some challenges. Throughout the Army's recruitment process, Irving has to go through several rounds of testing due to a hearing disability that affects not only her hearing but her balance as well. 
"[My disability] makes me feel different. It's a disability I've had to learn to live with and accept that I can't do everything. [The doctors] never figured out why, but it's difficult not being able to hear," Irving said. [My feelings toward the Army have not] changed at all; it's motivation to work harder than those around me." 
Despite her challenges during the recruitment process, Irving looks forward to the next few months and is satisfied with the experience high school has provided. 
"[Graduating early] doesn't seem real yet. It's a dream come true because I wasn't academically gifted, so getting it over and done early is a blessing. I'm turning 18 and walking the stage all in one month, then on to bigger unknown things," Irving said.
Leave a Comment
Your donation will support the student journalists of Parkway West High School. Your contribution will allow us to purchase equipment and cover our annual website hosting costs.
About the Contributor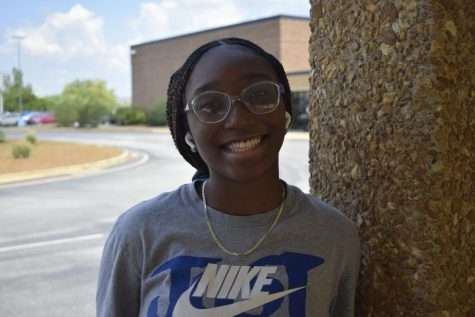 Samari Sanders, Staff Writer
Pronouns: she/her

Grade: 11

Years on staff: 2

What was your favorite childhood TV show? My favorite childhood TV shows were "Doc Mcstuffins"...