"dinosauce313" and an allegedly botched College Board sting operation
Based on his tone, you would have thought he had just busted a wanted crime boss. 
"It's not worth the risk of having your name reported," he warned.
Instead, he had found high schoolers.
The College Board's Senior Vice President of Advanced Placement (AP) and Instruction Trevor Packer announced May 10 that the organization caught "a ring of students who were developing plans to cheat" on upcoming AP exams–and the hunt for others was already on.
Yet as 3.4 million students complete increasingly high-stakes AP exams, accusations are mounting against the College Board's security procedures. Critics allege the College Board is using undercover social media accounts to actively lure test takers into cheating.
"We will be monitoring social media and discussion sites to detect and disrupt cheating," the College Board said after the COVID-19 pandemic moved AP exams online. "We may post content designed to confuse and deter those who attempt to cheat."
April 2, the same day the College Board hosted a webinar unveiling its plans to offer virtual AP exams, a Reddit profile under the username dinosauce313 was created. Students quickly noticed that "dinosauce" appears on random username generators, and the account's Internet Protocol (IP) address corresponds to a location 20 minutes outside one of the College Board's main offices in Reston, Va.
dinosauce313's first–and since-deleted–post was a comment on the subreddit r/ApplyingToCollege, a page known to be frequented by many AP students. dinosauce313 claimed they were recently accepted off the waitlist at Cornell University by way of a message on the school's website. However, as mentioned by other users, Cornell typically notifies waitlist admittees through an email or phone call. Within minutes, dinosauce313's credibility as a real high schooler was already eroding.
The account suddenly fell silent until May 10, the day before AP testing began. Moderators of the subreddit r/APStudents, hosting more than 75,000 members, announced the page would temporarily shut down to discourage users from discussing exam material. That opened the door for dinosauce313 to begin advertising a self-created subreddit: r/APTests2020.
On r/APTests2020, dinosauce313 created virtually identical posts for each AP exam, posts that skeptics believe were intended to catch students communicating with peers while testing.
"Time is undoubtedly going to be tight, so ensure all questions and replies are concise, do not give up on the system and participate where you can, the only thing keeping us from success is a little anonymous cooperation," the template reads. "If finished with extra time consider sharing a link to your document or a document with a picture of your work. Do not plagiarize. Please indicate identifying version details if discussing a test (Form Number or Key Phrases)."
The subreddit was promptly flooded not by students outing themselves as cheaters, but by users suspicious of dinosauce313. The account awkwardly toggled between more formal messages and ones containing outdated memes and overbearing amounts of teenage slang. Unsurprisingly, students refused to bite.
dinosauce313 assured potential cheaters hoping to collaborate on AP exams that "each thread will be deleted five minutes after the completion of the test." Not only was this promise of anonymity flawed given that information about other users would still be accessible, but dinosauce313's posts regarding each AP exam still remain publicly available.
Despite students reporting dinosauce313 and r/APTests2020 for cheating, the College Board has not taken any apparent action, which some believe is further proof the subreddit is little more than a failed sting operation.
r/APTests2020 was soon thereafter overrun by users mocking dinosauce313 and the College Board alike. Following the AP Physics 1: Algebra-Based exam May 14, dinosauce313 ceased to create their usual posts for subsequent tests. Their final attempt to attract cheaters yielded 57 comments; all 57 were poking fun at the scheme.
The Reddit user that started it all made a point of boasting about their supposed ability to outsmart the College Board. But if AP students will look back on anyone as the laughingstock of this exam season, it is sure to be the one they call dinosauce313.
View Comments (3)
Your donation will support the student journalists of Parkway West High School. Your contribution will allow us to purchase equipment and cover our annual website hosting costs.
About the Writer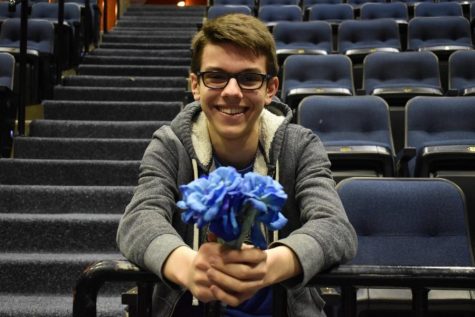 Tyler Kinzy, Managing Editor-in-Chief
 He/him/his

Grade: 12

Years on Staff: 4

What has been your favorite quarantine hobby? Reading about how technology controls our lives during...