Overcoming the unthinkable
Senior Henry Dittmar details his journey to recovery after being shot on I-270
Aug. 9, 2022, 11:45 p.m., a siren sounds, and red and blue lights illuminate a car pulled over in a bank parking lot peppered with bullet holes. Minutes earlier, senior Henry Dittmar and his girlfriend were driving down Interstate 270 North, looking forward to spending a night together, when a man — unidentified to this day — pulled out a gun and shot seven bullets straight into Dittmar's car window, door, speedometer and leg. 
The moment the bullet entered his leg, Dittmar recalls freezing up before finding a moment of clarity to accelerate and pull off the highway into a bank parking lot. His girlfriend, who had been in the passenger seat, had already placed a call to the police, leaving Dittmar to be able to reflect on the previous moments.
"I was confused, in a way. I wasn't scared or fearful for my life. I was just confused [about] why this was happening. Eventually, when I parked the car, I was enraged," Dittmar said. "I was super angry that not only could my car potentially be totaled, but I [had] a hole in my leg and baseball season was starting soon, so [it was] a lot of feelings at once."
After the police and ambulances arrived, Dittmar was rushed to the hospital and immediately underwent surgery on his leg. While the surgery went as expected, Dittmar had a long road to recovery ahead of him and a lot of anger to overcome.
"I felt enraged and mad and angry. I wanted to get my revenge back," Dittmar said. "But now, I have a little bit of a sense of forgiveness. I don't forgive [the shooter] for what he did, and [the fact is that] he could be out there doing the same thing to somebody else. But it is what it is, and I have to move on. There's nothing I can do about it."
Miraculously, Dittmar's girlfriend made it out of the incident with minor injuries, consisting of a few cuts from shattered windshield glass. The experience strengthened their relationship, even though they had only been together for four months before the shooting. Besides his girlfriend, Dittmar's support system consisted of family and friends, many of whom he was out of touch with before the shooting.
"[The incident] only brought me and my girlfriend closer together," Dittmar said. "I [also] had family members I didn't even know of that were sending me letters. That was very wholesome and heartwarming. So many people found out [about the attack] — a lot of family friends and old elementary friends stopped by to check in on me."
Besides his support system, Dittmar also drew strength from achieving milestones in his recovery process. Among these milestones is when he could walk again after over a month of grueling rehabilitation.
"The most challenging part [of this experience] is being patient. I couldn't walk for about a month and a half, and I wanted to get back on my feet so bad, but I just couldn't — I didn't have the strength," Dittmar said. "I think the biggest motivation boost was when I could start walking again. When I got back up on my feet, it gave me a sense of how tough I was. I was ready to get back on the ball field."
Besides returning to the baseball field 10 months after the assault, Dittmar kept up with school and maintained his position on the honor roll and the A+ Program. Following graduation, Dittmar plans to use his A+ scholarship to gain his associate's degree in computer science and then finish up his education at a four-year college. Dittmar emphasizes the importance of patience to other students in getting through challenges and finding the silver lining, which, in his experience, he believes to be the fact that he "got knocked down and got back up."
"Be patient with yourself. I know a lot of teens want to skip the journey — I, [myself], want to skip the journey, start a business and be on my way to college," Dittmar said. "But the journey is very valuable and rewarding, so just be patient with yourself… and definitely don't drive on [I-270] late at night."
Leave a Comment
Your donation will support the student journalists of Parkway West High School. Your contribution will allow us to purchase equipment and cover our annual website hosting costs.
About the Contributor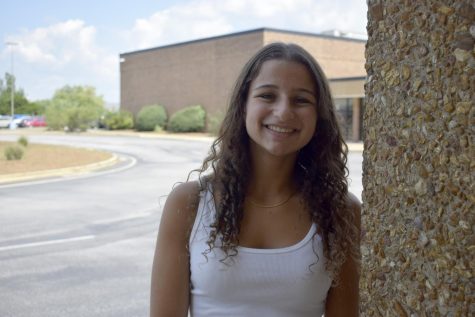 Katie Wallace, Staff Writer
Pronouns: she/her

Grade: 11

Years on staff: 3

What was your favorite childhood TV show? Jessie, Victorious, Shake it Up - all of the classics

What...