Brighter days ahead
Students share their upcoming summer plans
With three months of uninterrupted respite from the monotony of school life, our anticipated summer break can be a time to relax, delve into our passions or socialize with family and friends, amongst other activities. As our days of unrestricted activities, nonexistent curfews and no homework await us, students have their summers planned, balancing fun and responsibilities. Whether it is as crazy as "building a rocket or fighting a mummy or climbing up the Eiffel Tower"  ─ as stated in the Phineas and Ferb theme song ─ or a bit more realistic, here are some ways students are spending their three months of freedom under the sun. 
Drawn to the arts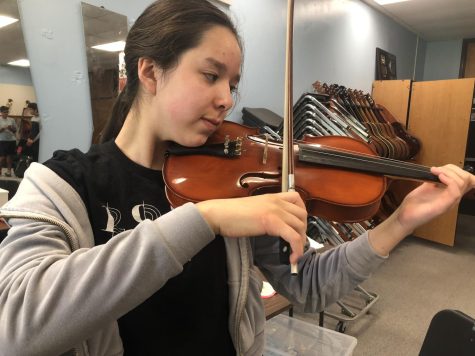 This spring, sophomore Felicity Jackson applied to the Missouri Fine Arts Academy (MFAA), a selective two-week summer residential program on the campus of Missouri State University. This multidisciplinary program required participants to describe a specific interest pertaining to one of multiple artistic fields: visual arts, instrumental, theater, dance and creative writing. 
"My violin teacher mentioned the camp to me, and I filled out the application on the MFAA website," Jackson said. "I wouldn't go into a career involving music, but I'd like to continue playing an instrument just for the fun of it and to prove I can."
Jackson, who plays in the school's symphonic orchestra and was selected as an alternate violinist for the Missouri All-State orchestra, applied under visual art — and artistry that she has dedicated an Instagram page to — but expressed her interest in instrumental disciplines. Now, after gaining admission, Jackson plans to take courses in visual arts, musical improv and creative writing. 
"I've felt sort of stagnant in a lot of my fields of interest for a while, so hopefully, doing a camp where I'm immersed in them for a couple of weeks will help me feel like I'm improving," Jackson said.
Changing traditions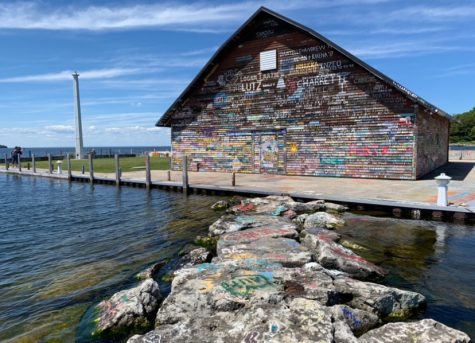 For about 20 years, junior Natalie Lashly's family — comprising of her mom, dad, grandma, grandpa, uncle, aunt and two cousins — has been traveling to Door County, Wis., every summer for their annual family trip.
"My family [started] going [to Door County] after my grandma heard about the place from a friend. We really enjoyed the coziness and aesthetic of Door County," Lashly said.
This year, however, the house they usually stay at became unavailable, so her family decided to take their trip to Holland, Mich. Now, their new rental house will have a dock on Macatawa Lake, presenting a perfect opportunity for them to bring their family boat up north with them.  
"I'm looking forward to exploring a new place and new scenery. I am a little concerned because, at this new house, there are only two full bathrooms and nine of us staying there, so I think that is going to be interesting, [but] I'm also excited to spend a lot of time with my whole family."
Bonjour, France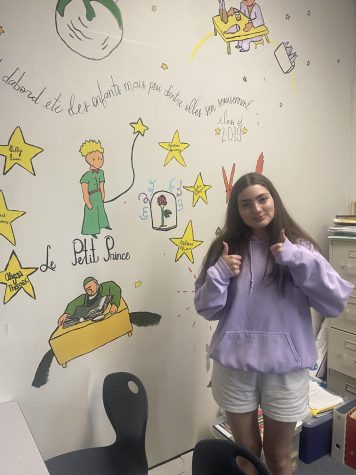 After taking French for four years, junior Emily McCarthy plans to spend her summer on the annual school trip to France. This two-week trip allows students to visit the Catacombs, kayak on the Mediterranean, explore the Louvre and stay with their host family, among other activities. 
"Ever since elementary school, I've been obsessed with France. In third grade, I made it my goal to go to Paris one day, and I remember when we were signing up for classes in middle school, I immediately knew that I was signing up to take French," McCarthy said. "A trip like this has always been something I've wanted to do my whole life. The fact that I'm going is surreal — I think the younger me would be so excited if she heard about this."
McCarthy was one of the first people to hear back from her host family — a mom and her two daughters, a 14-year-old and an eight-year-old. While McCarthy and her host mom communicate via email, McCarthy and the daughters direct-message each other on Instagram. The younger daughter, wanting to practice her English, texts McCarthy in English while McCarthy, wanting to practice her French, replies in French. 
"I'm most nervous about the family stay. I'm not sure how well they speak English, so this part is going to push my boundaries. I know it will be fun, but I still have some nerves going into it," McCarthy said. 
On the grind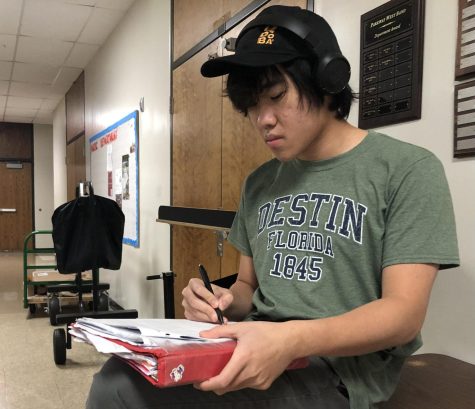 While others his age are attending parties or traveling, junior Kaleb Tham plans to utilize his summer break working at Qdoba, operating his food delivery side gig and studying for the upcoming SAT. 
"I hope to continue working my normal hours at Qdoba since it's always nice to gain some real-world experience: managing your own money and learning to work with different coworkers and customers," Tham said. "Also, it is just nice to have a guaranteed, steady stream of income. It will help me take more SAT training classes or buy prep books."
Tham's side gig was inspired by  DoorDash, a food delivery business. Every morning, Tham stops by Panera Bread to get his lunch and takes orders for his friends and peers, too. Then, he delivers those orders to them, but instead of charging a 15% ordering fee, as DoorDash does, Tham only charges his customers 10%. 
"I have had a great interest in cooking and food ever since I was a little kid. It is a field that I am highly familiar with, handling foods and working service jobs. I was just looking for a way to make a quick buck and help some of my friends who wanted Panera but could not drive. I am looking forward to seeing this small business get bigger," Tham said. 
Busy bee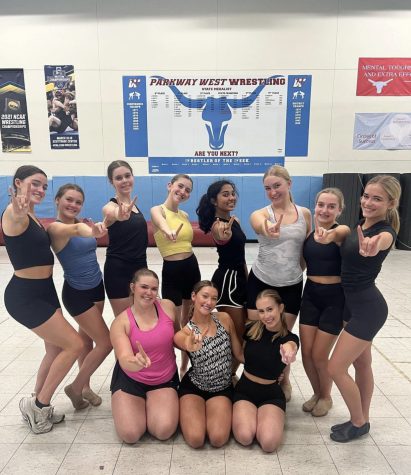 Sophomore Triya Gudipati plans to attend four workshops and camps this summer: the Missouri Leadership Seminar (MLS), the National Student Leadership Councils' Law and Advocacy Program (NSLC), the Constitutional Democracy program from Mizzou's Kinder Academy (MKA) and the Universal Dance Association (UDA). As the 2023-2024 junior class president, Gudipati was nominated for MLS by the school for her leadership activities throughout the building. She is also participating in the NSLC's nationally selective program in law and advocacy at Georgetown University. Next on her itinerary is attending Mizzou's Kinder Academy, which hosts a constitutional democracy program for high schoolers. 
"I want to go to college for political science and obtain a master's in law, so learning about what it actually means to be a lawyer in the capital of our country means so much to me, and I cannot wait to go," Gudipati said. "But, I'm kind of dreading being on my own. These are overnight camps where I'm away from home, which I've never done before — I haven't even had a sleepover before." 
 Other than these individual academic seminars, Gudipati hopes to hone her skills in dance as a Poms team member by participating in UDA, a summer camp where school teams learn about different dance styles and sharpen their techniques. 
"I'm terrified for UDA camp; everyone on the team is such an amazing dancer with beautiful technique, and I know I'm not quite as advanced as them. But, I'm excited to learn with people in the same boat as me and work to improve myself, so I can make my team proud," Gudipati said.
Leave a Comment
Your donation will support the student journalists of Parkway West High School. Your contribution will allow us to purchase equipment and cover our annual website hosting costs.
About the Contributor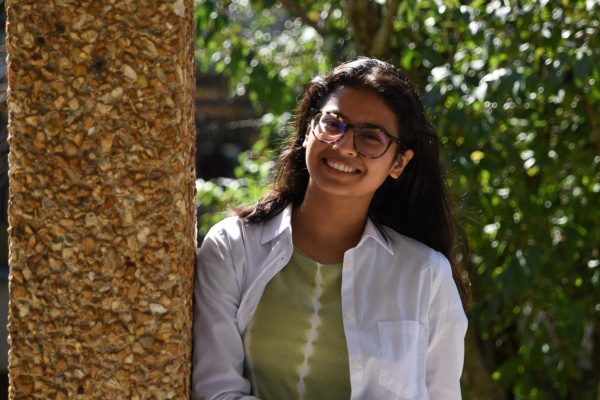 Audrey Ghosh, Opinions Editor
Pronouns: she/her

Grade: 12

Years on staff: 4

What is your favorite piece of literature? "Anna Karenina."

Who is your hero? My grandma.

If...