A colorful weekend
The Indian Club hosts the Hindu festival, Holi.
Around the globe, millions throw colored powder at each other in celebration of the Hindu festival, Holi. Although Holi is primarily celebrated in India, the Indian Club brought this vibrant tradition to West in an event that any student could attend. 
On March 12, students celebrated Holi in the junior parking lot at the back of the school. As per the Hindu calendar, the festival of colors is celebrated on the day after a full moon in the Hindu month Phalguna, which corresponds to March 8. However, due to rainy weather, the club decided to celebrate on Sunday instead.
"Because our plan changed so much, we didn't have as big of a turnout as we expected. I'm still glad that some people showed up. It feels great being able to share this holiday with other people," junior Swati Kumar, secretary of the Indian Club, said.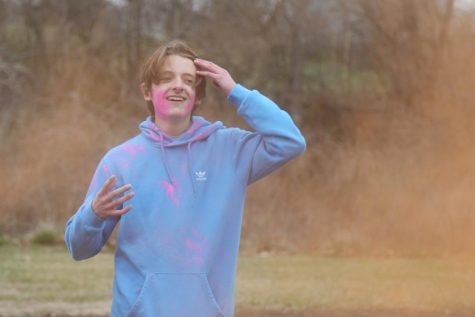 Despite the last-minute changes, 16 students showed up to celebrate together. Among them was junior Chetan Uppara, a member of the Indian Club.
"[With Holi], it doesn't matter who you are, what race you are [or] what you believe in. You are all getting covered in color just like everyone else around you, so you are all equal," Uppara said.
The Hindu holiday marks the arrival of spring and celebrates the divine love of Hindu gods Radha and Krishna. 
"Sure, Holi is mainly about celebrating the gods, but celebrating with my friends and showing my appreciation and love [for] them is one of the most important parts of Holi to me," Kumar said. "This is the one time you can really let loose, and there are no rules or regulations limiting the fun you can have."
Each of the colors used holds a special significance. Red symbolizes love and pink personifies youth and playfulness. Yellow is the color of turmeric, a common Indian remedial spice, so it symbolizes health. Finally, blue, the color of Lord Krishna's skin, signifies divine power and blessings. Junior Puneeta Ganga, president of the Indian Club, brought the colors to share the history and intricacy of the holiday.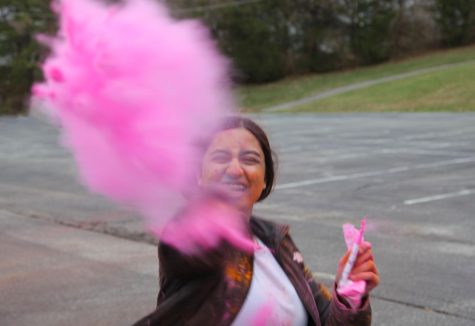 "I got encouraged to plan a Holi celebration because, until a couple of months ago, West High had no sight or thought of India on the school's premises," Ganga said. "I love how it brings together the whole community to celebrate and detach from our everyday lives to be one with bright flying colors. We are able to enjoy the moment of exhilaration but also of contentment and gratitude because we are able to come together and be part of this amazing celebration."
View Comments(1)
Your donation will support the student journalists of Parkway West High School. Your contribution will allow us to purchase equipment and cover our annual website hosting costs.