The ABC's of the ABC club
Anticipating the audience of their first club meeting, sophomores Suraiya Saroar and Serena Liu set up the Korean snacks on a table. Before long, a group of students filtered in the door. The bell rang, and the meeting commenced.
Just three weeks prior, Saroar and Liu were sitting bored in Academic Lab. That's when they came up with their idea: to form a club celebrating Asian culture. Their vision stemmed from recent increases in Asian discrimination, racial injustice towards those of Asian descent and a goal for more representation of Asian culture.
"It's important to appreciate other people's cultures and learn about them. The club teaches other people about Asian cultures and different Asian countries," Saroar said. "Especially during recent years and with [COVID-19] happening, there was a lot of increased Asian hate, so we decided, let's make something to raise awareness about this issue. Also, it's fun to teach everyone about different parts of the world."
Cultural diversity and awareness in schools have benefitted students. The club hopes to bring more awareness to students and show the importance of representation.
"We have a diverse public, student, faculty, etc. Everyone is from different places, and I feel like that's important. Everyone should feel [represented] in the end," Saroar said. "Racism against Asians is normalized, and a lot of people don't even blink an eye at it. It's really important to say, 'Hey, that's not okay. Let's not do that.' It's an issue we can help fix [with the club.]"
After weeks of preparing, recruiting friends, starting an Instagram account for the club and setting up a group chat for the members, the first meeting took place March 4.
"[The first meeting] was a little chaotic. After that, it went pretty well because we got to have a smaller group and focus more on Korean culture. But the second half was dedicated to activities and more fun," Liu said. "We got more people than I was expecting, and I realize a lot of people brought their friends but, honestly, we're just thankful that people came. It doesn't matter how [they found the club]. It's just important that they came, and they enjoyed it."
During the meeting, the group celebrated and learned about South Korean culture. Members of the club tried different snacks from South Korea, such as jeonbyeong crackers made of rice and seasoned seaweed. After their snacks, the group played popular games like Cham cham cham, where a player tries to guess the direction their opponent will turn their head, and the Dalgona game, popularized by the Netflix series "Squid Game." The group also sat down to watch "Extreme Job," a South Korean action-comedy movie.
"It's our first meeting. We get better as we go. It was still stressful," Saroar said. "We went over things about South Korea, but we'll expand into other cultures. I hope to help students learn about different cultures and have fun while doing it."
Liu and Saroar plan to focus on Asian countries first and then expand to other cultures outside of Asia. Whether by trying different foods or discussing the country's history, they hope to learn about different cultures with the group members.
"When we learn history, we're only taught the facts. We want to teach people about different cultures because they're [not only] cool to learn about, they teach people that everyone's a part of the community. That we're all equal, no matter where we come from," Saroar said.
The two also plan to work on involving Asian advocacy in the club. Saroar and Liu plan to conduct group interviews during meetings, work with other groups and have considered hosting fundraisers.
"We hope [to move towards] Asian advocacy and possibly collaborate with groups or organizations that advocate as well as the meetings continue. We want to make sure we not only promote the end of Asian hate, because Asian hate is very normalized, but that we promote the end of all hate," Saroar said. "[Clubs like these] just show that you're not alone. That there are people with similar backgrounds as you."
Freshman Samir Shaik attended the first meeting with a group of his friends. They discovered the club through posters around the school and on social media.
"It sounded fun. As an Asian myself, I thought I could find a good community of people like me," Shaik said. "[Everyone] was nice. The activities we do are fun and immersive at the same time."
Shaik and his friends plan to attend upcoming meetings with the hope of further minority inclusion in school.
"West is such a diverse place. So having clubs and groups for people of certain minorities, and not only [for] race but also things like sexuality and ethnicity, [people] can find safe places there. I think that's important," Shaik said.
View Comments (3)
Your donation will support the student journalists of Parkway West High School. Your contribution will allow us to purchase equipment and cover our annual website hosting costs.
About the Contributors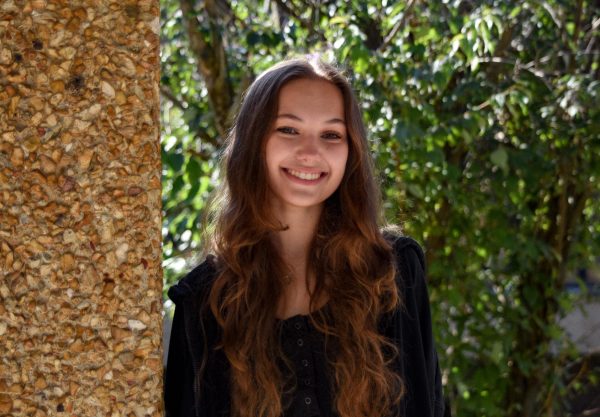 Emily Early, Editor-in-Chief
Pronouns: she/her

Grade: 12

Years on staff: 4

What is your favorite piece of literature? "Turtles all the way down" by John Green.

Who is...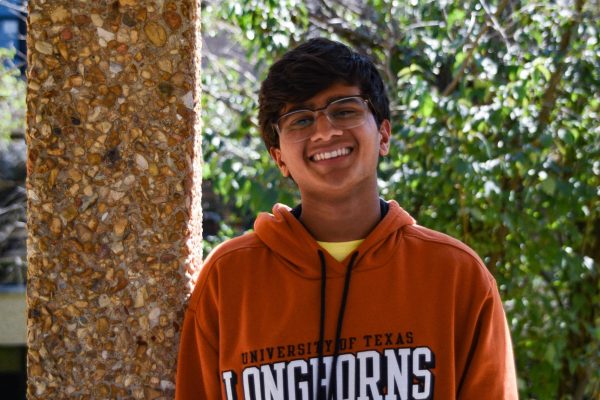 Samir Shaik, Multimedia/Sports Editor
Pronouns: he/him

Grade: 11

Years on staff: 3

What is your favorite piece of literature? "The Rainbow Fish."

Who is your hero? My mom.

If...