We should talk about Bruno: The truth is, we're not all perfect
Students review Disney's "Encanto."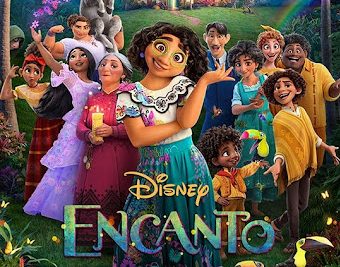 Disney's "Encanto" is a fun and colorful movie while still incorporating profound hidden messages, as Disney often does. With a box office of $234.2 million, "Encanto" has taken the world by storm. A vibrant animation that captures the Colombian essence, "Encanto" addresses the pressure given by society to be perfect. Because of this, "Encanto" was immediately added to some of our favorite feel-good Disney stories.
Plots and characters
The story follows 15-year-old Mirabel Madrigal (voiced by Stephanie Beatriz), born into the magical Madrigal family. Aside from her Abuela, Mirabel is the only non-magical member of the Madrigals. This alienates Mirabel from the rest of her "perfect" family, creating an underlying tension between them. 
We soon learn through a classic tragic Disney backstory that the family was gifted a magical candle upon the sacrifice of the family's Abuelo to protect his family. The candle gifted Abuela with Casita, their living and breathing house, and since then, the family has thrived in a new village, with each family member having their unique powers. 
While the movie's background is unique (apart from the fact it was influenced by Gabriel Garcia Marquez's "100 Years of Solitude"), the best part of the movie, despite the remarkable soundtrack and flashy animation, was the diversity it offered. Not only were there many personalities, ranging from the cocky Isabela, moody Pepa and adorable Antonio, but there was also a wide range in skin color, even though the family was Colombian and a variety of body types. Representation is a big part of today's film industry and we're glad to see that Disney cares about it because of the positive impact on the movie's audience. This allows younger kids to feel represented and confident in themselves.
The movie begins with a high-spirited song, "The Family Madrigal," to introduce the audience to the Madrigal Family, which has, after three decades, grown to include Abuela's children and grandchildren. But, Mirabel soon learns that their magic is in danger when Casita starts falling apart, so she immediately tells Abuela.
Instead of listening to Mirabel's concerns, Abuela suspects Mirabel of doing something wrong because she is the anomaly in the family. At this point in the movie, we come to realize Abuela is an overbearing figure in the family and makes Mirabel feel like a failure. It seems like she is forcing perfection onto her family and Casita to maintain their perfect image and help the village. This makes Abuela's character frustrating throughout the film. She takes all of her anger out on Mirabel because of her lack of powers and blames her for almost everything that goes wrong. But we need an antagonist, I guess. 
Mirabel learns the only way she can find more about the cracks is through her clairvoyant tío Bruno, who left the family after his visions caused mayhem in the town. She finds him and sees a vision to save the candle with an embrace of a
loved one. The much-awaited climax of the movie is seen here, but unfortunately, Mirabel is too late and the candle burns out, taking the Madrigal's gifts with it, a final collapse. 
Only after all their gifts are lost does Abuela realize that family is more important than the desire for perfection. A yellow butterfly (a symbol of the Madrigal's magic) flutters past as Mirabel and Abuela embrace, showcasing that maybe the magic was strengthened by their love for each other and not rooted in their powers, after all. The scene was beautiful, even if cheesy. Once again, we learn love is most powerful (we get it, Disney). In the end, the family powers were restored and Abuela gained a new perspective— a classic Hollywood happy ending.
Soundtrack 
Throughout the movie, Lin-Manuel Miranda impresses Disney fans, yet again, with the soundtrack. The movie's beginning song was "The Family Madrigal," which we loved. It was fast-paced and lighthearted and did a good job in introducing the audience to the large Madrigal family. 
Our favorites are  "Waiting on a Miracle," Mirabel's confession of feeling like an outcast, and "What Else Can I Do," Mirabel's older sister, Isabela, exploring her life outside the realm of "the perfect child." In addition, we are impressed with the inclusion of songs sung in Spanish to stay true to Colombian culture.
The most popular song on the Encanto soundtrack is "We don't talk about Bruno," which exploded online. The lively song has been regarded as the new "Let it Go" and was, in fact, number one Billboard Global for two weeks (and counting). The song is catchy and gets stuck in your head way too quickly. The song reflects Bruno's leaving the family, which we discover later isn't true, but also how his gift is regarded as taboo and is not to be spoken of. Even further, the song compares to the common mistreatment of those with mental illness or neurodivergence. His tendencies are comparable to those with Obsessive-Compulsive Disorder (OCD), anxiety, depression and more. In the end, though, Bruno is accepted back into the family again, which we were happy to see.
While some of the melodies for the songs were cool and different, the lyrics seemed hackneyed. For example, Luisa's famous song "Surface Pressure" has lyrics like "Under the surface, I'm pretty sure I'm worthless… Who am I if I can't carry it all?" which we thought were cliché. The song describes her feelings and situation well, and the melody is catchy, but parts of the lyrics are cringeworthy. 
Criticisms
Even though the movie is warm and ends well, we wish the film's falling action and resolution were longer. The Madrigals who had a character arc seem rushed towards the end to change.
The movie built up the anticipation for a long time and left the ending and resolve of the story to seem sudden and unrealistic. For example, Abuela changes her entire character after Casita falls, losing their powers. Suddenly an embrace solves years of family conflict with Bruno conveniently appearing out of nowhere.
One of the most annoying things in the movie was that it is never explicitly addressed that Mirabel is satisfied with not having powers. She clearly states that she wants a gift in her song, "Waiting on a Miracle" (come on, it's in the song). In the end, when everyone got their magical powers back, we couldn't help but hope that Mirabel too would get a power, but Disney left us disappointed. I mean, her name is one letter off the word "Miracle."
At the same time, we understand the movie's point was to show that not having a miracle is okay (which is a great message), but we never see Mirabel realize this herself. An alternate ending could've been that the family never gets their powers back and realizes they can still make a difference in the village through their actions and not their magical powers, that way, Mirabel would also be included. Let's hope for a sequel to finalize Mirabel's fate.
Ratings
Audrey: 7.5/10- The songs were very catchy and the animations were impressive, but the ending left me aching for more. Minor details such as the children in Colombia drinking coffee are incorporated, so it's nice to see that Disney takes time to know the culture they represent. Many of the directors and screenwriters were white men, and I would love to see more diversity behind the scenes. It was incredibly relieving that Mirabel had no love interest because romance doesn't have to be part of every Disney coming-of-age story. Antonio's adorable character and Bruno's funny one-liners made the film more enjoyable. While I know the point of the movie was to show Mirabel did not need a gift, I was still sad that Mirabel did not end up with one, leaving the viewers' hopes unfulfilled. She still isn't as helpful as the rest of her family. But, points for realism, I guess?
Emily: 8/10- I loved the concept of the movie and the songs. The characters were lovable and the animation was stunning. Disney has always done incredibly well -animating hair, but honestly, the textures of Mirabel's curls were beautiful. The clothing, as well, was gorgeous. I adored Isabela's and Dolores' dresses throughout the movie. As we mentioned the ending could use some work, but I thoroughly enjoyed this movie. The cast representation was a highlight for me, and I'm glad that Disney puts effort into making sure everyone who watches it feels represented (Although, as Audrey said, we still need to work on who is behind the scenes of the movie production).
View Comments (3)
Your donation will support the student journalists of Parkway West High School. Your contribution will allow us to purchase equipment and cover our annual website hosting costs.
About the Contributors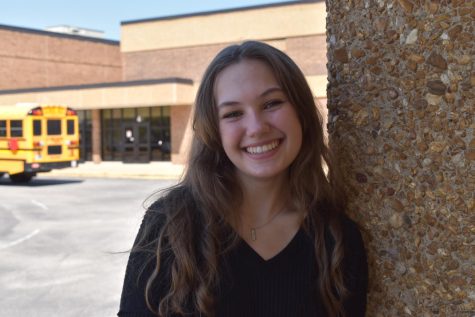 Emily Early, Arts & Entertainment Editor
Pronouns: she/her

Grade: 11

Years on staff: 3

What was your favorite childhood TV show? I was a big fan of Tom and Jerry and Word World.

What...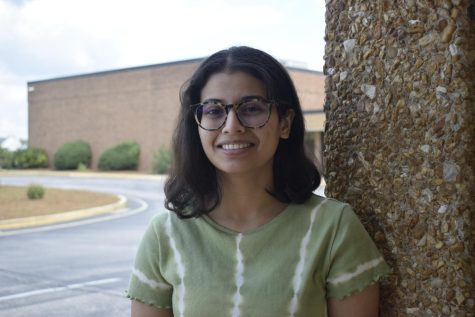 Audrey Ghosh, Awards Coordinator
Pronouns: she/her

Grade: 11

Years on staff: 2

What was your favorite childhood TV show? Liv and Maddie

What is your favorite book? Alias...