The complete underclassman's guide to passing the drivers test
While we're used to stressing and studying for tests at school, the nerves and anxiousness of the driving test are enough to keep students awake at night. According to CBS News, more than four in 10 people fail to get a passing score of 70% on their first try. The following steps will help to put you at ease on your test day and hopefully guarantee that you will be on the road after your first try. 
Before the test:
Before you take the drivers test, you need to have taken the written permit test. Assuming you got your permit when you were 15 and drove the required 40 hours, you should have enough driving experience to be prepared for the test. Although the DMV does not check the number of hours you have driven, you should be confident in the amount of driving you have done. 
When it's time to get your license, you have to have had your permit for at least six months and be at least 16 years old. Plan ahead of time the day you want to take your test. First, find the closest DMV and go on weekdays in the morning or early afternoon to avoid waiting in long lines. In the months leading up to your test, do not procrastinate like you do with your homework. Between driving in neighborhoods, on Clayton Road and on the highway, you want to get as much experience as possible in many different situations. 
The final step of preparation is learning to parallel park. Going to practice at the DMV where you will take your test is the best way to get experience. You cannot use your backup camera on the test so make sure to practice without it. 
Day of the test:
The big day rolls around, and it's time to take your drivers test. Whether or not you have nerves of steel, it will still be in the back of your mind. Before you head to the DMV, check your car to make sure everything works correctly. Check the left and right blinkers in the front and back of the car. Make sure to adjust your mirrors and seat to the position that is most comfortable to you. It is better to do this before the test so you're not messing with it while you're driving. 
Finally, just relax. Even though you want to get it on your first try, it is not the end of the world if you don't; although you will probably get severely made fun of by your friends, you can always go back and take it the next day. Taking deep breaths and reassuring yourself that you will do great will help put you at ease in the hours leading up to the test.
Beginning of the test:
When you arrive at the DMV, be sure that you brought your permit card–it is the only thing that is required to take the test. When you first get in the car, the test examiner will ask you to locate the following controls: 
left/right blinker

headlights and high beams

windshield wipers 

emergency brake 

hazard lights 

front and rear defroster 
This is the first part of your test and knowing where everything is located will put you off to a great start. 
During the test:
After your examiner inspects the car, it's time to hit the road. First, you will reverse out of your spot and make your way to the road. Whenever you reverse, be sure to look back while putting your hand on the back of the passenger seat. DO NOT just stare at your backup camera. Also, be aware of the speed limit. Although you and your friends are probably used to speeding down Clayton, even going a couple of miles over during the test could lead to points being docked. Whenever the examiner says to use your signals, make sure to put them on immediately. You will make your way to a neighborhood where the majority of your test will take place.
Your stops at stop signs are crucial. You must come to a complete stop look right, then left, then go. Even though nobody in real life stops for that long, you will have to for the test. Next, the examiner will ask you to park, pull over and pretend that you are parking up or down a hill. Be sure to turn your wheels accordingly. Turn them to the right when parking downhill and to the left when parking uphill. Then, turn on your emergency brake. Always keep two hands on the wheel, and when turning, use a crossover motion. Even though you think you look cool driving with one hand, your examiner will not agree. Keep a professional attitude during the test. Do not talk about what kind of music you like or what you're having for dinner; if the examiner thinks you are unfocused, they will grade you more harshly.
At the end of the test, you will finally get the opportunity to put that parallel parking practice into play. Be sure to signal when pulling in to park. If you go to the DMV ahead of time and practice often, you should be set for the test. After you parallel park you will be asked to park in a regular spot and you will receive your score.
Getting the license:
You have to get at least a 70% to get your license. Assuming that you pass, you will then need to go to a licensing office. They will give you a list of local offices at the DMV.  To get the license you have to have a current utility bill as proof of residence, your social security card and the paper they give you at the DMV. At the license office you will take a vision test and road sign test. Be sure to review the signs a couple of times, but it's not something to stress over. After that you will get a temporary paper license until your real one is mailed to you. You need to keep this one with you whenever you drive. Finally, pat yourself on the back because you have officially passed your driver's test.
Leave a Comment
Your donation will support the student journalists of Parkway West High School. Your contribution will allow us to purchase equipment and cover our annual website hosting costs.
About the Contributors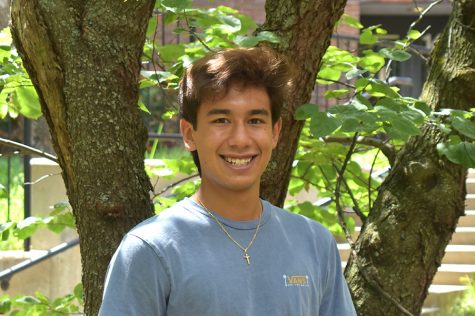 Drew Boone, Staff Writer
Pronouns: He/Him

I am a senior and this will be my fourth year on staff. I look forward to newspaper everyday because it allows me to work at my own...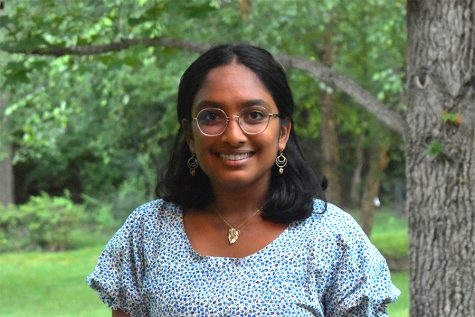 Brinda Ambal, Conceptual Editor-in-Chief
Pronouns: she/her

I am a senior, and this is my fourth year on staff. The Pathfinder has helped me push myself independently, build a supportive community...