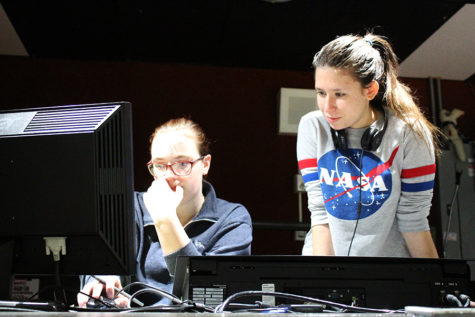 Katie Spillman, Staff Writer
April 11, 2017 • 515 views
Filed under features, showcase
After spending 14 hours at school in just one day, junior Kim Clyne understanding the meaning of time management as the Theater Department's lighting designer. "I create and design how the stage will be lit during shows, performances, concerts and meetings," Clyne said. "I design for almos...