Conventions, competitions and clinics
West students travel around the country
Over the past few weeks, students have traveled all over the country. Distributive Education Club of America (DECA) students went to Orlando, Fla. to compete in the DECA International Career Development Conference. Band students traveled to Chicago to do a clinic with the Director of Bands at Illinois State University. And finally, PAWESEHI journalists went to San Francisco, Calif., to participate in the JEA/NSPA National High School Journalism Convention.
DECA International Career and Development Conference:
DECA finalists from each state or country attended an international conference to compete against each other for the final round of the competition. DECA focuses on preparing emerging leaders and entrepreneurs for college and careers. While the competition lasted only a few hours, students still found it worthwhile. 
"The competition was fun. We had a written test that lasted about an hour. Then there were two speaking tests. You had ten minutes to prepare and then ten minutes to speak about a prompt that they give you. I feel like I got better at speaking to adults about professional things," junior Max Brophy said.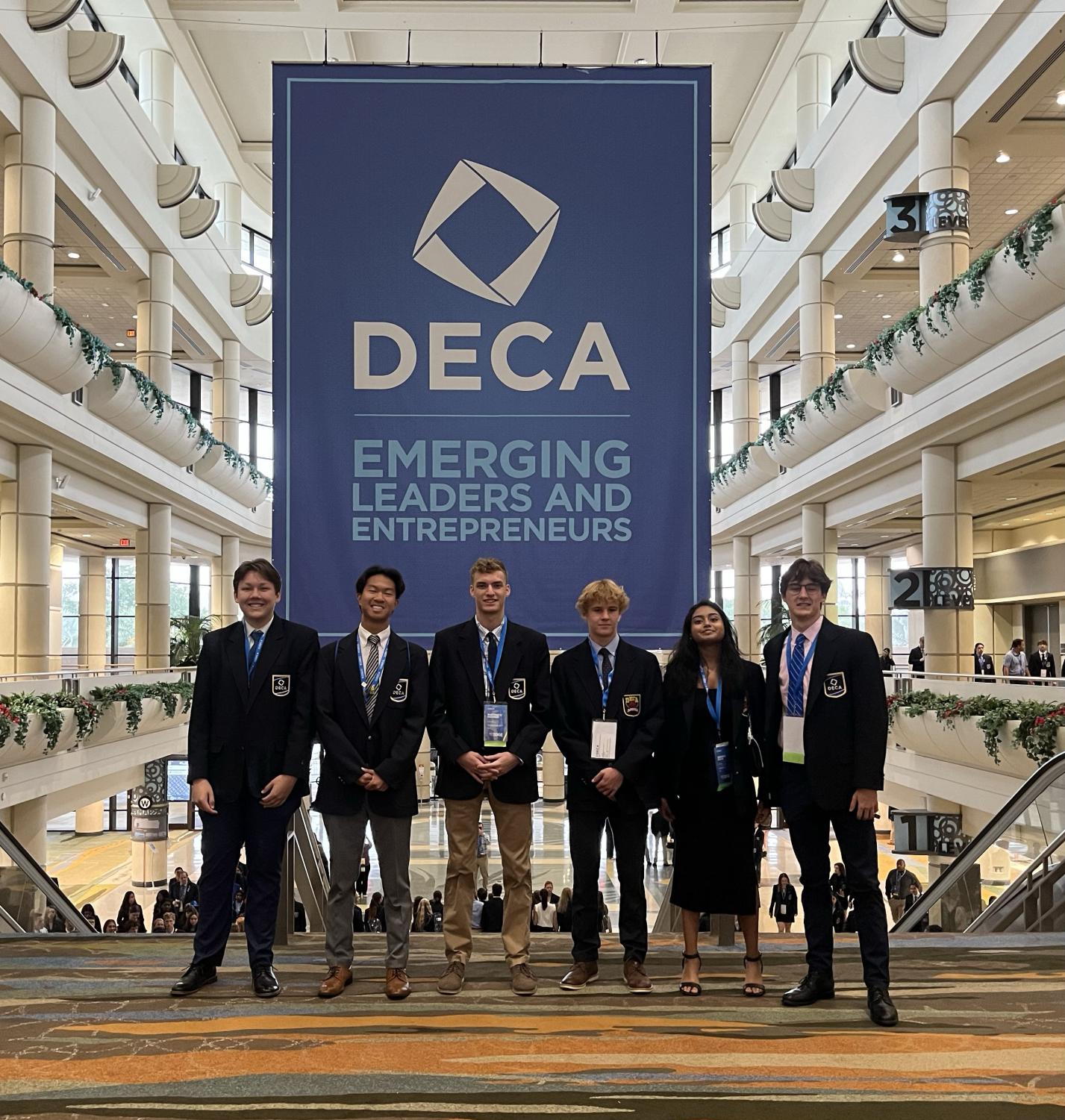 Five of the DECA students from West placed in the top 25% of their events. Throughout the conference, junior Suraiya Saroar gained more knowledge about what she wanted her future career to look like.
"I never had any interest in business before, even when I joined [DECA]. But going into DECA, I completely changed career paths, and now I'm thinking of pursuing business," Saroar said. "You learn about [everything], not just the specific [event] you're competing in." 
The conference had planned events for the students, and DECA kids were allowed to explore the city outside of the conference. 
"We went to Disney Springs, and on DECA Night, we could go to Universal Parks and the Islands of Adventure," Saroar said. "We ate out a lot, and there was a big grand opening ceremony where Optimus Prime came on stage. There was also a choir group that was on [America's Got Talent], and they performed for us."  
Along with all their fun, Saroar learned some important life skills that will help her and her team in the future. 
"I learned time management skills because you're there on your own and have to figure out when your events are," Saroar said. "I also learned a lot of leadership skills because you're taking full responsibility to learn the knowledge in your category on your own and communicate. There are so many other people from DECA that you're able to communicate with [and] become friends with or talk about your section. It's all up to you to do that, and if you take advantage of that, you'll do better in the competition."
Chicago Band Trip: 
Band students who went to Chicago could meet with the Director of Bands at Illinois State University to do a clinic. 
"It was nice to get more feedback from a different, higher-level band director," junior Alexandra DeLuca said. "[We learned] how to give our pieces more emotion and how to shape them. He said they won't care or notice if you miss a note, but they will notice if you make your music stand out." 
After the clinic, DeLuca and her peers were taken to Illinois State University for a tour.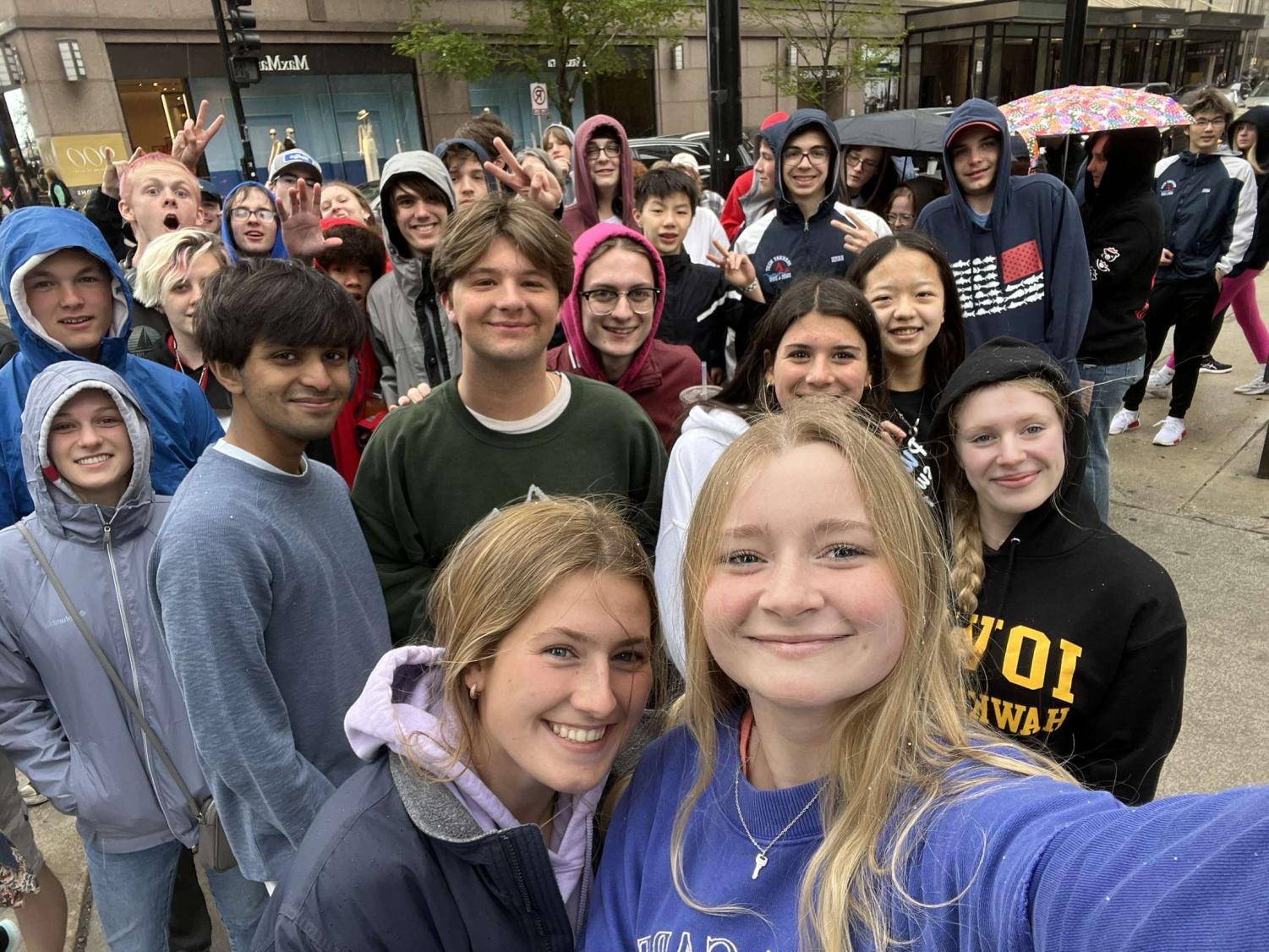 "We had these tour guides take us around campus," DeLuca said. "I wanted to see the campus life. What are the students doing; what is the vibe on campus? Just noticing the different activities that are going on." 
Other than the educational aspects of the trip, students had time to explore the city of Chicago. They could go on an architecture cruise, enjoy a party cruise and go to the Shedd Aquarium. 
"My favorite thing was getting to go on the party cruise. I connected with a lot of the band kids that night that I hadn't talked to before. We all got to know each other, and then we were out on the dance floor," junior Lacy Roberts said. "We were dancing to so many different songs, and it drew me a lot closer to them."
Furthermore, the band watched the Blue Man Group play. The Blue Man Group is a group of performers that incorporate art and music in their shows and paint their skin blue. Even though it was a fun activity, it proved also educational. 
"The Blue Man Group was so much fun," Roberts said. "The guys in the background had a good rhythm. And [we got to see] how all the percussion works with them. That was cool, and they were really funny." 
Besides all that they learned from the various activities and the clinic, the trip allowed them to be surrounded by kids interested in similar activities. 
"Not only did I learn more about how to work better with my music and have better quality with my sound, but I also learned how to grow in relationships with people that I might not have talked to otherwise," Roberts said. "I would go again." 
JEA/NSPA National High School Journalism Convention: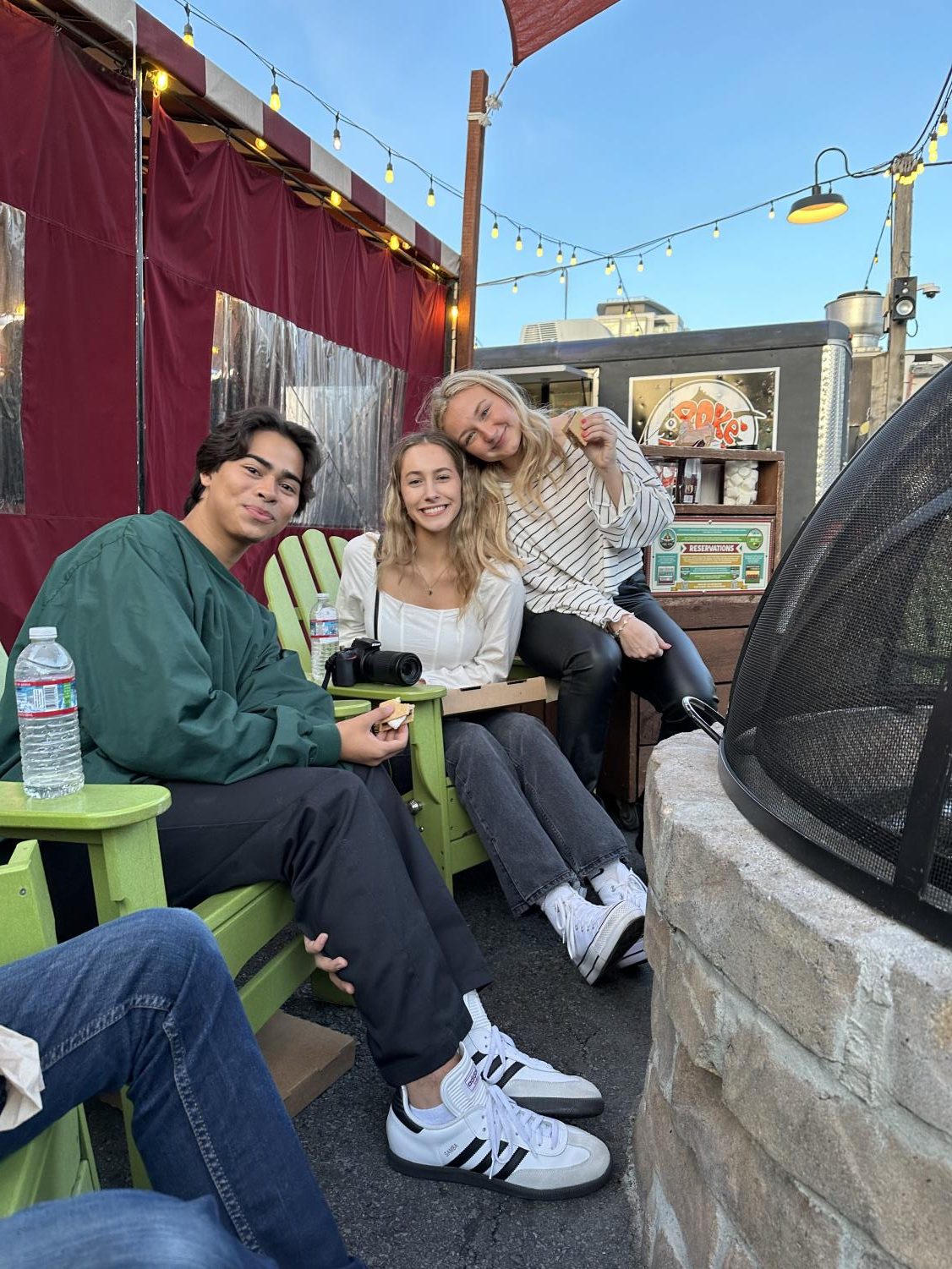 Students participating in the JEA/NSPA National High School Journalism Convention attended sessions taught by various journalism specialists nationwide, including advisors, reporters, professors and others. 
"The most memorable session was probably with the advisor from Marjory Stoneman Douglas. She was talking about her experience covering tragedies. It was very emotional and gave us a lot of good advice for making a policy surrounding these kinds of issues and the importance of having that," junior Serena Liu said. 
Aside from information about covering tragedies, junior Katie Wallace learned more about what a realistic journalism career looks like. 
"One of my favorite sessions was about the different careers available in journalism and how there's so much more than what you think of as the traditional journalism career paths," Wallace said. "It was entertaining and interesting, and as somebody wanting to go into journalism, it exposed me to what opportunities will be available for me."
There were also a few sessions that had less to do with journalism, but that didn't make them any less fascinating to their audience. 
"[My favorite session] was about a guy who solo kayaked from the Golden Gate Bridge to Hawaii. It was so interesting.
I learned a lot of life lessons from him that can be applied to journalism, but they can also be applied to other aspects of my life," Wallace said. "One of the things that he said [was] to take three months of your life to just chase your dreams and do something you're passionate about. For him, it was kayaking, but for me, I am going to Israel next year for a whole semester. I was talking to him about how [to] get over the anxiety of being pushed out of your comfort zone. He [told me] that you have to get through one moment at a time. And I struggle with being present, so that was helpful."
When they weren't busy absorbing information, students could sightsee around San Francisco. They shopped, ate and found intriguing neighborhoods. 
"We went to this neighborhood that has some hippie origins. All the shops were very geared towards me," Wallace said. "So many thrift shops, crystal shops, boba stores and vegan restaurants." 
Because of the conference, students could connect with other programs and compare them with their program. 
"I learned a lot from other sites with students doing amazing things and how we can take inspiration from them," Liu said. "I learned about the web content accessibility guidelines and how we can better adhere to them to improve our site. And other things such as using alt text." 
Additionally, students learned more in-depth knowledge about journalism and its interworkings. 
"I gained knowledge about journalism and more of a passion for it than I ever had before. It was interesting seeing the different types of people that have chosen journalism as a career and pursued it in different forms," Wallace said. "I think journalism attracts cool people. I would go again; it was fun."
Leave a Comment
Your donation will support the student journalists of Parkway West High School. Your contribution will allow us to purchase equipment and cover our annual website hosting costs.
About the Contributor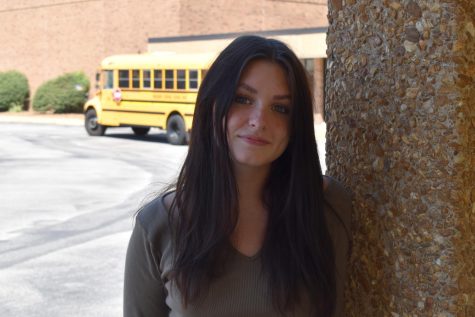 Claire Creely, Staff Writer
Pronouns: she/her

Grade: 11

Years on staff: 1

What was your favorite childhood TV show? Wild Kratts

What is your favorite book? behind closed...