Beyond the statistics
Taking a look at America's "crime capital"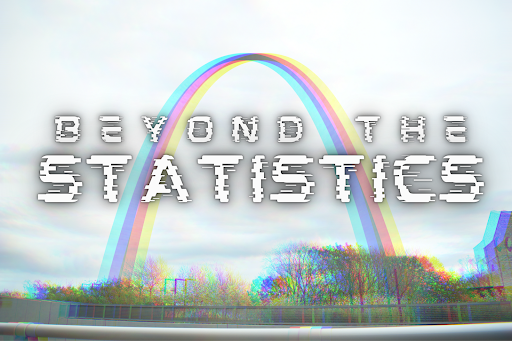 I grew up in the city of St. Louis until I was 11. I lived in the Old North neighborhood, a neighborhood particularly known for its community gardens and the famous Crown Candy kitchen. I would ride my bubblegum pink and white princess bicycle along the streets and the gravelly back alleys and see the Arch peeking above my neighbor's house while I waited for the bus in the morning. I was aware of certain bubbles in St. Louis — the neighborhoods that were infamous for the pops of guns as soon as the sky darkened to light indigo — but in my area, all I knew was the brick houses that lined the streets that seemed so intimidating yet familiar, my knees and hands wet and dirty in the squishy brown mud as I planted carrot seeds and the commissioned murals painted on building walls.
My family certainly wasn't poor — my father worked for the Election Board and my mother was an engineer — but they had lived in the city for their entire adult lives and hadn't ever thought of moving until it was clear that more opportunities for my brothers and I lay 45 minutes away in West County.
Not everyone had the same experience as I did — some lived in the bubbles that I avoided, some still live in the city, some loathe the city, some love it even more than I did — but the reactions from my classmates who lived in West County had me taken aback. I knew that there were a lot of problems that could be improved upon, but I hadn't ever thought of St. Louis as a place of horror and petrification like the way my peers described it to me. I liked where I lived a lot, and now I believe it's important that people don't relegate all of St. Louis to a destitute, crime-infested city, especially people who don't live there or have never lived there. 
St. Louis's Unique Diversity
Social studies teacher Kristen Collins lived in Lindenwood Park, a neighborhood in the City of St. Louis, for 12 years. Contrary to popular belief, St. Louis has several different neighborhoods — 79, in fact — which all have varying characteristics and levels of affluence. These neighborhoods are just small pockets of St. Louis as a whole. 
"The adage of St. Louis — the question that's always asked — is the 'where did you go to high school?' question as you get into adulthood, which can be good and bad," Collins said. "[People] can pigeonhole [other] people based on where they're from."
It is true that St. Louis's average salary is lower than the national average salary. It is also true that many of the poorest people in St. Louis are Black. However, there is a historical reason for this: redlining. Redlining is a form of economic discrimination where loans and specific types of insurance are denied to people living in certain areas because they are deemed a 'poor financial risk.' However, many areas that were deemed such a risk were majority Black, especially in St. Louis, which is why the generational wealth for Black families is so low compared to white families. In recent years, however, many organizations such as Action St. Louis and policies implemented by St. Louis city mayor Tishaura Jones have aimed to close the gap between white St. Louisans and Black St. Louisans.
Although poverty is somewhat prevalent in St. Louis, the poverty rate has steadily decreased since 2013. Neighborhoods such as Wydown/Skinker, Compton Heights and Central West End all have pretty high costs of living compared to the other neighborhoods in the area. There are also different attractions in the neighborhoods of St. Louis, such as the Missouri Botanical Garden in the Shaw Neighborhood, and the eateries in The Hill Neighborhood. 
"Not everybody who lives in the city is poor," senior Seth Young said. "That's a perception that [many] people in West County have, anyway — that everyone who lives in the city comes from some sort of poverty."
Every year, Collins allows her World History and +AP World History students to learn about the diverse restaurants in St. Louis with an extra credit assignment. Most of the restaurants are east of Interstate 270, outside of West County. She wants kids to explore parts of St. Louis they would not typically see. However, Collins received criticism about her decision. 
"A parent was upset that I was trying to 'force' — even though it is [an] extra credit [assignment] — her student to go to 'dangerous neighborhoods,' to which I kind of laughed because most neighborhoods that these restaurants are in are completely safe," Collins said. 
It's not hard for me to believe this story because my peers repeat the same things even today. I can give you some of those stereotypes that my classmates spout right now: most of St. Louis is Black, all of it — except for downtown, near Busch Stadium — is dangerous and crime-ridden, and everyone is poor. I've heard it all with my own ears and processed it within my own mind. These violent, unpleasant images of St. Louis never fit with the image in my own head because I had actually lived in a neighborhood in St. Louis, while most of my peers only viewed it through what they saw in the news. 
"I know some parts are poverty-stricken and unsafe because I live there, but [West County] people can't relate," Young said. "They can't relate because a lot of them are living in their fancy houses in their fancy neighborhoods, so they can't relate to me, and it [upsets me] when they [talk down on our homes] and automatically judge it without taking into account that people actually live there."
Young has lived in his neighborhood in the city of St. Louis his whole life. His experience is different from mine because although we both lived in the city, we lived in different neighborhoods that determined our sentiments about St. Louis. Just as Ballwin, Manchester and Eureka are not the same, St. Louis is not a monolithic city, and relegating St. Louis only to its stereotypes is a disservice to the city itself and the people who live there.
"[These thoughts] toward the city perpetuate stereotypes and definitely perpetuate racism," Collins said. "Their fear of going into some of these neighborhoods certainly perpetuates these stereotypes because it's the lack of [knowledge]. If you don't experience it, if you don't dine in and go to these places, then how are the stereotypes going to change?"
These stereotypes of St. Louis harm its reputation and keep people from exploring the city. Therefore, it's important to learn about these stereotypes and dismantle the harmful ones to overcome them. 
The Stereotypes Rooted in Reality
Although several stereotypes aren't true for all of St. Louis, the fact that St. Louis's education system is of lower quality is unfortunately true. There are several consistent disparities in the quality of education throughout St. Louis, with lower-income students typically receiving the short end of the stick. Even in areas where students have a bit higher income, if the school district serves students who live in lower-income neighborhoods, then the quality of education can be questionable. This is one of the reasons why the Voluntary Interdistrict Choice Corporation (VICC) began to integrate students who lived in the area of lower-quality school districts into school districts that provided more opportunities for its students. 
"I loved the school that my daughter was going to [attend]. It was a St. Louis Public Schools school, and a couple of my friends were SLPS teachers, and they loved it," Collins said. "But their kids were also gifted, so they [knew what] path their kids were going to be on academically through the gifted schools and the choice programs down there. But my child's not gifted, and I wanted consistency for her. I wanted the same consistency that I had growing up."
Some of the fears about St. Louis are valid. After all, St. Louis was number one on the most dangerous cities in the New York Times list. But one essential piece that's missing is that St. Louis and St. Louis's county split in 1876, meaning that there are two separate governments and two separate crime rates. Most big cities, such as Chicago, don't typically have two different crime rates for the city and the county, which generally means that the numbers can sometimes be a little skewed. And even then, St. Louis's crime rate has steadily declined, even in years before the pandemic.  
"People in the city, we know it can be dangerous — some people hear gunshots ringing out every night — but the [West] county people judge [all of St. Louis] the same when it's not. People would rather judge St. Louis before actually going down there," Young said. "You do have to know how to navigate your way through [some] parts of the city, but St. Louis is a beautiful city."
St. Louis isn't perfect — far from it, actually. But I believe that it's more than its stereotypes and that it's important to explore St. Louis before perpetuating these stereotypes further. I believe that Young's words echo my sentiment perfectly:
"They come to the baseball games and the hockey games in the city, but they don't realize that there are 'hoods around there," Young said. "[They] always saying that the city is bad, but they don't realize when they go to [those sorts of places], they're already around some neighborhoods they might consider dangerous. And if you're down there already, check it out and don't judge us."
***
I grew up in the Old North Neighborhood in St. Louis, a historic neighborhood known for its brick homes and old stores. The neighborhood is currently being revitalized by the Old North Restoration Group, which aims to create growth in opportunities for the residents. Click on the location points in the Thinglink below to see some of the sights I'm most familiar with!
View Comments (12)
Your donation will support the student journalists of Parkway West High School. Your contribution will allow us to purchase equipment and cover our annual website hosting costs.
About the Contributors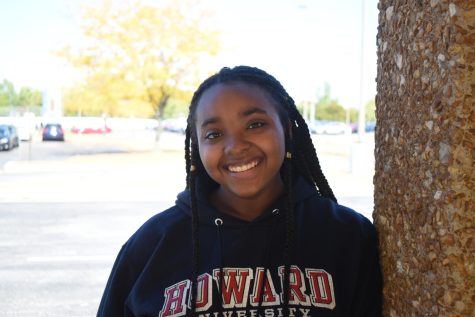 Elizabeth Franklin, Opinions/A&E Editor
Pronouns: she/her

Grade: 11

Years on staff: 3

What was your favorite childhood TV show? Man, Barbie: Life in the Dreamhouse got me through...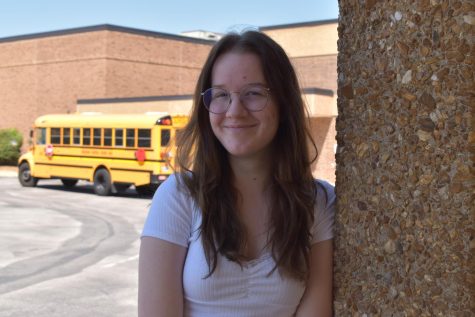 Addie Gleason, Managing Editor-in-Chief
She/her

Grade: 12

Years on staff: 4

What was your favorite childhood TV show? Hannah Montana

What is your favorite book? "They Both Die...