How the swim team pooled together to promote major renovations
Broken diving boards, draining water and slipping tiles-these are just a few of the numerous safety hazards within our pool. Parkway pools are around 50 years old and no longer meet updated code and safety regulations. In March, Parkway proposed performing basic restoration on the four high school pools and constructing a 25-meter district pool within Project Parway's draft budget proposal. However, following backlash from students, parents and coaches, the district changed its plans. 
Leading the charge was sophomore Ben Livak, who is on the swim and JV water polo teams. Livak started a petition with his mother for more major pool renovations to each Parkway pool. The petition argues that each of the four high schools needs its own up to code pools rather than a district pool. 
"[My mom and I started the petition] because our pools have needed fixing for a long time, and I want future kids that join the Aquatics programs to enjoy it as much as I do. I don't think they'll be able to if our pool stays unrepaired. If our pools don't get fixed, it could bring down our schools' ratings and make it seem like we're not as good as we are," Livak said. 
Livak, who practices six days a week, frequently uses the pool. He and his mother first started having safety concerns a week into his freshman year of water polo, when Ben would come home from swim practice with scars on his hand from the blocks and tiles.
"The diving boards and blocks have cut students, and lots of times, kids will be bleeding from tile scrapes. I'd rather have our pools fixed because I don't think going to the district pool would benefit us. It would be awful to ride buses there and not have any home games and practices," Livak said.
Since then, Livak has collected signatures by walking around Parkway neighborhoods and informing residents about the cause. Livak collected 200 signatures on paper, while over 600 signatures were collected on the online petition. Sophomore Abbi VanValkenburgh is one of the many swim team members who signed and promoted the petition. 
"Everybody uses the pool somehow, and everybody is associated with someone who uses the pool. Somehow it's going to affect you eventually [because] everyone has to take a swim unit," VanValkenburgh said. "Do you want your kid to get out of the pool and cut their hand because they were learning how to swim?"
Charles Cutelli has been coaching water polo since 2006 and coaches over 50 students this season. Throughout his coaching experience, he has witnessed many things break, need repairing or fail to meet code and safety regulations. 
"All four pools of the high schools are very old. How willing is the district to maintain those pools if they have a new pool? People outside of the swimming and water polo world don't understand the amount of time our pool is used," Cutelli said. "If Parkway [is] unwilling to maintain them, then we would run into a big issue [of] who's going to use the big pool, and when are they going to use the big pool? Having a fifth pool would be great as long as we knew that all four [current] pools would be maintained for the next 20 or 30 years, and I don't know if that's the case."
While Cutelli sees the benefits of a district pool for the Parkway swim club, he supports Parkway's new focus on maintaining the condition of its current four high school pools. Parkway swim club meets are about four hours long a day and last three days. Swimmers outside of the Parkway school district can try out to be a part of the club. 
"The district pool benefits Parkway in the sense that it would be a community pool. I think it would help Parkway Swim Club, [because] they would have a 50-meter pool that they could train in. It'd be a great competition pool in the sense that if we were allowed to play our games there and host tournaments. Having an all [district] facility would be pretty awesome," Cutelli said. "[However], I would prefer major updates to the four existing high school pools before we talk about putting a lot of money into a district pool."
Students from the swim, diving and water polo teams have all spoken out about the variety of issues within the pool. For example, sophomore Emma Nunnelee is on the Diving team and has witnessed screws falling out of the diving boards, causing the team not to have boards for practice. 
"Some days we couldn't dive because we've had scares on our boards multiple times [with] bits breaking. One of our screws in the board fell out, and we couldn't jump on it. They had to get that fixed before we could start going on the board again. Sometimes, we would have to go to a different Parkway pool to dive because of our boards," Nunnelee said.
In January, Nunnelee cut her hand on the pool tiles while in practice. The injury required her to get stitches, and she had to sit out of practice for multiple weeks. Nunnelee believes significant renovations to our pool are necessary to keep all swimmers safe. She does not support a District pool and would prefer more major renovations on the four separate pools within Parkway.
"I support separate new pools because it would be better for the community. [Pool renovations are] for the safety of others. We share our pool with the whole school during the school year and [with] little kids during the summer and after school. So using the pool would be easier and more fun for people if it was safer and nicer," Nunnelee said. 
Notably, the depth of the pool does not follow code and safety regulations. This impacts dive team members who fear they will hit the bottom of the pool when diving. VanValkenburgh believes that a district pool is not the best solution because it ignores extensive problems within our pool. She also believes that Parkway should focus on making its current pools up to code.
"The depth of the pool scares me. Sometimes, when I watch my diving friends, I feel like they're going to hit the bottom. They can't put their full effort into diving because they might hit the bottom," VanValkenburgh said. 
Parkway finally announced on May 4 that they no longer plan to build a district pool due to a lack of community consensus. The bond issue project listing states that the district plans on "renovating and replacing the four aging high school swimming pools to meet current code and safety requirements." Senior Izzie Finlinson is on the swim and the dive team, and believes Parkway made the right decision.
"[The poor condition of the pool] creates anxiety. We've had meets and practices canceled because of the conditions. I feel like our practice quality isn't as good as our competitors who have better facilities [such as] Rockwood and Lafayette," Finlinson said. "[Parkway residents] should care about [our pool conditions] because learning to swim is a super important skill, and people in our community use our pool for swim lessons, swim club or PE classes."
View Comments (2)
Your donation will support the student journalists of Parkway West High School. Your contribution will allow us to purchase equipment and cover our annual website hosting costs.
About the Contributors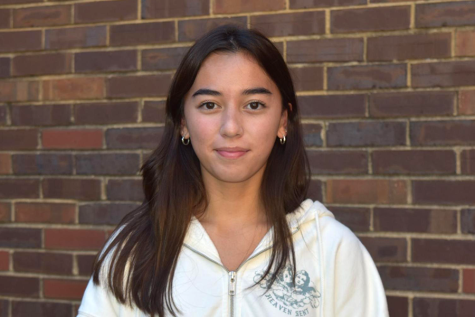 Emma Herrmann, Staff Writer
Pronouns: she/her

I am a sophomore, and this is my first year on staff. I joined Pathfinder because I would like to better my writing skills and share...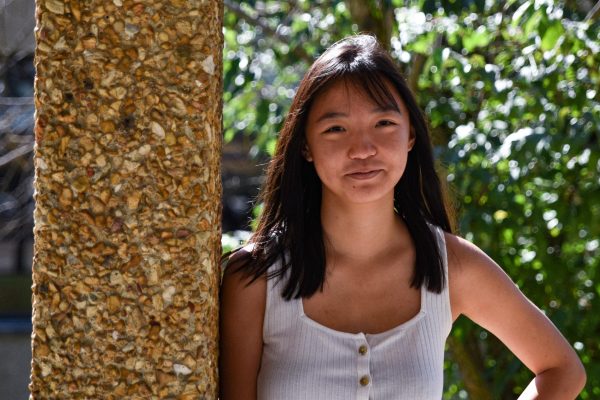 serena liu, Editor-in-Chief
Pronouns: she/her

Grade: 12

Years on staff: 3

What is your favorite piece of literature? Cat's Cradle by Kurt Vonnegut

Who is your hero?...