Week four: Fantasy football start or sit
Last weekend was full of close finishes and game winners. Along with these tight games, we get to see game-winning drives, in which star players step up into the spotlight and take advantage of the opportunity to be great. These moments are what can make or break your matchup in fantasy.
Starting this week, my fellow staff writer, senior Tre Bell, will be joining me on making fantasy football decisions for the rest of the season. Like myself, Bell plays in multiple fantasy leagues and knows as much, if not more, than I do about the NFL. 
Now that we're into the thick of the season, injuries are starting to take hold of players and hurting fantasy teams. On top of that, we have a clear view of who's going off this season, and who isn't as great as they once were. Let's hop into week four, with who should start and who should sit.
Quarterbacks:
Michael's picks
Justin Herbert controlled the Kansas City Chiefs defense this week. With no turnovers in the game, the Los Angeles Chargers quarterback put up 30.84 points on four passing touchdowns. Coming off of a big momentum win, the Chargers head into Las Vegas to take on the Raiders, who give up an average of 22 points per game this year. You should definitely start Herbert this week.
With all of the hype around Justin Fields getting his first NFL start this week, I was excited to see the rookie perform. Sadly, the Chicago Bears quarterback had a disappointing game. Completing only six of his 20 passes, Fields showed weakness against the Cleveland Browns defense, and hasn't proved himself able to run an NFL offense. Until he can prove himself in the NFL, Fields should see your bench.
Tre's picks
Josh Allen torched The Washington Football defense, by throwing for 358 yards and four touchdowns in the Buffalo Bills 43-21 win. Allen scored 45.22 points this past week and as his team heads to Houston to face the Texans, I can see him having another great week. Allen is just starting to get his groove back from last year's postseason run and if anyone can stop it, it's not going to be the Texans defense. 
Age is starting to show for the two-time Super Bowl champion quarterback, Ben Roethlisberger. The Pittsburgh Steelers are 1-2 because of the lackluster offense. Roethlisberger has already thrown three picks already this year and has just as many touchdowns. I would be sure not to play Rothlisberger this week.  
Running backs:
Michael's picks
The Denver Broncos are 3-0. They are also first in the AFC West division. It feels like it's 2016 again. Their running back, Melvin Gordon is playing like he's back in his prime. The running back has two touchdowns on the year and is running all over defenses. Playing the Ravens at home this week, Gordon will take advantage of Baltimore's lack of stamina while playing at Mile High Stadium. I can see Gordon scoring two more touchdowns this week, which is why he should start on your fantasy team.
Moving to Indianapolis, Colts running back Jonathan Taylor has not given any defenses a challenge. Pushing for just 57 yards a game, Taylor has not found the end zone yet this year, and has struggled to get started. Taylor should be more productive than he has been, especially with how elite the Colts offensive line is. Taylor should sit the bench this week.
Tre's picks
Titans running back Derrick Henry has stepped up his game from week one and is now ready to prove why he is a top three running back in the league. The Tennessee Titans play the New York Jets this week and Henry should have a field day against them. The Jets are off to a slow start this season and the offensive attack of the Titans is too strong for the Jets defense, so if Henry is on your roster for sure play him.
Coming off of a 34-24 loss, the Tampa Bay Buccaneers hit the road again to face the New England Patriots for a Sunday night football matchup. The Buccaneers run game has been very sub-par recently. Leonard Fournette has not scored anything above 12 points this season and his rushing stats are horrendous. He has run for under 100 yards and has zero touchdowns this season. Do not play Fournette until he can prove he's worthy to start for your team.
Wide receivers/Tight ends:
Michael's picks
Buccaneers quarterback and tight end Tom Brady and Rob Gronkowski are making their return to New England on Sunday. The two played together for the Patriots for eight years and won three Super Bowls in that time. Coming back for an emotional return, the two will not miss a beat. I believe Gronkowski will find the endzone twice for the Buccaneers, and have a monumental game. Gronk should start in every league this week.
The Atlanta Falcons supposedly best wide receiver has been every bit disappointing all season. Calvin Ridley was supposed to have a breakout year now that he's out of Julio Jones' shadow, but he still hasn't done that. With Ridley playing the way he has so far, he should sit this week.
Tre's picks
The rookie and former Louisiana State University wide receiver Ja'marr Chase is starting to get comfortable. Chase and Cincinnati Bengals quarterback Joe Burrow, who is also an LSU alum, are regaining their connection from college. Because of that, Chase has gotten a lot of targets and when he gets the ball in space he is lethal. The Bengals take on the Jacksonville Jaguars on Thursday night and I don't think the Jacksonville secondary can stop the duo of Chase and Burrow.
Chase Claypool is someone I would stay away from this week. He doesn't have a quarterback that can consistently get to him and he isn't talented enough yet to where he can create for himself when there is a bad ball thrown. I especially would not play Claypool when the Steelers are traveling this week to take on the Green Bay Packers At Lambeau Field. The Packers defense is just too strong and I don't see Claypool having a good day against them.
Conclusion:
Now that your roster is updated and your line up is set, it's time to jump into week fours' action. With your new picks this week, all that's left to do is hope your players can show up and perform their best. Without further adieu, good luck to all of your fantasy teams.
Leave a Comment
Your donation will support the student journalists of Parkway West High School. Your contribution will allow us to purchase equipment and cover our annual website hosting costs.
About the Contributors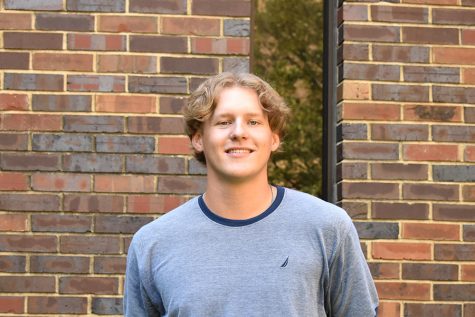 Michael Lolley, Staff Writer
Pronouns: he/him

I am a senior, and this will be my fourth year on staff. I first decided to join the Pathfinder when I was failing yearbook, and realized...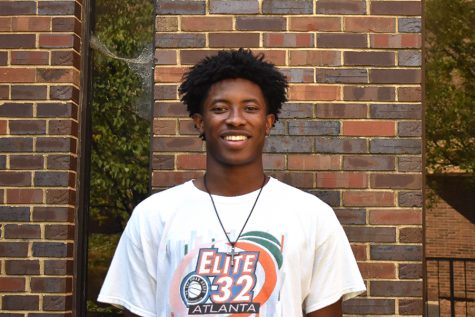 Tre Bell, Staff Writer
Pronouns: he/him

I am a senior, and this will be my fourth year on staff. At first, I wanted to do yearbook because it seemed like that's what everyone...