The underlying price of high school sports
Whether it is fees for a club team, equipment, travel, event admission or other sports costs, families can spend thousands of dollars on athletics. In addition to the cost of club sports, when kids reach high school, parents must pay what is required to participate in high school athletics.
"We give the players a choice between buying uniforms personally or reusing the same ones every year," varsity boys and girls tennis coach Katelyn Arenos said. "They always choose to buy new ones every year because of how sweaty and gross you get in your uniform. They'd rather wear something that is theirs and that they don't have to share."
High school sports have an underlying price that is not discussed until the player commits to the team.
"At the start of the season, we give the players a hat and a long sleeve shirt which we charge them for. That usually comes out to around $50," varsity baseball coach Andrew Jett said. "They'll also want the pants, which is about another $50, but if they have the ones from the year before, they don't need to buy new ones every year."
Not only are there required financial costs, but also time spent by each player working to raise money for the program. For sports like football and boys soccer, they sell coupon cards door-to-door. Baseball and girls soccer did a hot wing eating competition to raise money.
"We do two fundraisers a year. One is a parent social type where we ask for donations, and the other is a Circle 7 breakfast fundraiser," varsity boys basketball coach John Wright said. "We use the fundraisers for new balls and new travel suits, and this year we got everyone a shooting shirt that they'll get to keep. We try everything we can to make it the least expensive as possible."
Some students struggle to pay the price of high school sports, which can cause more issues for their families or socially.
"I was able to afford the equipment and all of that last year, but it was hard. Playing multiple sports and having to pay for all of it wasn't easy on me or my family," an anonymous low-income student said. "Some sports can give you all the gear you need, but others are really expensive between school stuff and personal gear."
Although almost every team requires athletes to purchase some aspect of their uniform or gear, there are boundaries put in place to prevent any sport from becoming too expensive.
"When I first got here, for example, cheerleading was really expensive and girls were buying new uniforms every year. I said, 'hey, why don't we use the same uniforms every year but the girls still buy them?' That way, they only have to buy them one time all four years," Athletic Director Brian Kessler said. "We really only make players buy personal items, like a baseball hat; we aren't going to give you a hat, and at the end of the season, take it back and make someone else wear it–that would be ridiculous."
Uniforms and personal equipment, however, are not the only things players have to buy.
"This year I spent a lot of money on soccer," freshman Jaxon Smith said. "I bought two pairs of cleats, shin guards, a pair of practice shorts and two practice shirts–it was just a lot of stuff. After the season was over, I looked at all my stuff and wondered if I really even needed it all. Most guys bought the same stuff but in the end, it doesn't seem worth it."
Although in soccer, for example, athletes are required to have a pair of cleats, shin guards, shorts and a shirt, there is always a less expensive option with cheaper brands or second-hand stores.
"If you aren't able to buy the more expensive stuff for tennis, then don't," Arenos said. "There are always cheaper options. Shoes can range from as low as $40 to as high as $150, and racquets, depending on where you go, can be anywhere from $20 to $200."
However, there is a way for players who can not afford the price of equipment or gear to still play on the team.
"When the time comes that we have to talk to a certain athlete about that, we obviously won't push them away," Kessler said. "We welcome everyone and want everyone to play, so we will always try to figure something out that works for both the athlete and for the school."
Leave a Comment
Your donation will support the student journalists of Parkway West High School. Your contribution will allow us to purchase equipment and cover our annual website hosting costs.
About the Contributor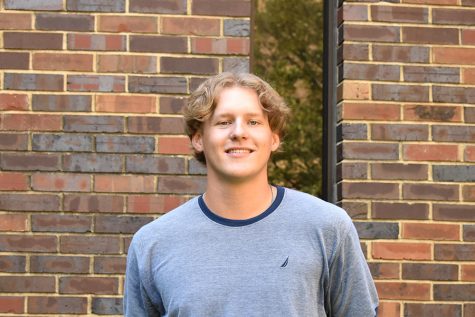 Michael Lolley, Staff Writer
Pronouns: he/him

I am a senior, and this will be my fourth year on staff. I first decided to join the Pathfinder when I was failing yearbook, and realized...