Betsy Wait, Staff Writer
On Monday, Sept. 23, the school's set of Google Chromebooks are available for students use for the first time since the beginning of the year.
Read More »
September 30, 2014
View All »
Claire Martin, Staff Writer
Participating in the STARS summer program, junior Clara Sun received the science research award.
Read More »
September 28, 2014
View All »
Recent Sports Scores
Thursday, September 25

Field Hockey

PWHS 0 - Lutheran South 1

Wednesday, September 24

Field Hockey

PWHS 4 - Pattonville 3

Monday, September 22

Softball

PWHS 3 - Fort Zumwalt North 4

Friday, September 19

Softball

PWHS 15 - Mehlville 0

Thursday, September 18

Softball

PWHS 7 - Affton 0
Bailey Rathert, Staff Blogger
'Staying Classy' is the Pathfinder's own fashion blog, updated every other week, covering a wide variety of fashion related topics.
Read More »
September 19, 2014
View All »
Weekly Poll
Loading ...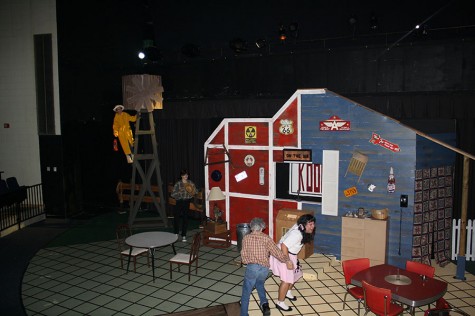 Jacob Cupps, Editor-in-Chief
Four cast members. 15 characters. 36 costume changes. On Friday, Sept. 26 at 3:00 p.m.... Read More »
September 26, 2014
View All »
Kathryn Harter, Staff Writer
A synopsis of Taylor Mali's poem, "What Teachers Make," and what it means to you as a student.
Read More »
September 25, 2014
View All »
Podcast
Kathryn Harter interviews junior Kyla Hatton about the Spanish trip to Mexico from the past week.
Grant Aden, Staff Writer
Senior Phillip Aden was elected as one of the captains of the 2014-15 Cross Country season, and this is what he is known for on the team.
Read More »
September 26, 2014
View All »