The road to victory: Scholar Bowl clinches their first-ever state title one buzz at a time
On May 6, seven West students traveled to the University of Missouri to compete in the MSHSAA Scholar Bowl State Championship. Ranging from freshmen to seniors, these members of the A-Team placed first to qualify for nationals for the third time ever and second year in a row.
Senior Owen Arneson captained this year's team consisting of freshman Anish Jindal, sophomore Sasha Tripathi, junior Aristuto Paul and seniors Ibrahim Hacking, Kailey Hartle [and] Kaplan Evans. 
"I've been competing in tournaments for six years now, and I've been teammates with these guys anywhere from just this year to my first tournaments ever. [State] was a great experience with all these people, and coming together as a team was awesome and my favorite part of the year," Arneson said. 
The team won the district and sectional tournaments to kick off the official road to states. To prepare for matches, they practice as a team for 4.5 hours per week but also practice individually through various approaches, from YouTube videos to practice questions on Protobowl.
"I feel like we've been preparing [for States] for as long as we've been here. [Winning] has been a goal ever [since] my freshman and sophomore year, but it became major my junior year," Arneson said. "Our biggest strategy is that we're always there to work as a team. We've gotta know our team well: who to look to, who to trust with certain answers and how to encourage people even when they make mistakes."
Math and computer science teacher Patrick Troy initially began coaching the team seven years ago as a way to get involved when he first started teaching at West. He has built up the team this year to be the largest it has ever been.
"A lot of [coaching] is trying to help kids get the best out of themselves. I tell them that by the time we get to the state tournament, they know all of the information. It's just a matter of playing their best game and getting that information out. Some people have a really easy time doing that because they get excited and get in the zone, and some people struggle with that because they get stressed and feel a lot of pressure," Troy said. "But I have incredible kids, so they do a lot of the work with each other."
With the national tournament in early June in Chicago, the team will continue to practice outside of school and take educational outings to museums and other locations throughout the summer.
"
"I like that they get to have fun and be in an environment where they celebrate knowing things. They don't have to feel bad about being interested in learning"
— Patrick Troy
"I'm really glad that I got to compete with this team. It taught me how to work with people that I initially didn't like and how to become really good friends with those people. I'm going to miss the team so much: the shenanigans we get up to and Troy's dad jokes," Evans said.
The team has previously competed at Nationals in 2021 virtually and last year in person, where they finished in the top 30. However, this was the first time Parkway West placed first in the state. Their final state rounds were played by all of the seniors to give them one last guaranteed chance to compete side-by-side.
"The final round was neck and neck almost until the very end. Once we got one of our last points, I couldn't believe we won. I was in shock for a moment," Arneson said. "I was on the verge of tears almost 60 times that hour – it was [because of] disbelief that we came in second [in state] last year, and we were playing the same team we lost to for the championship now. We managed to come back and do better, [despite] missing some of the team from last year."
The team's celebration after their last match included an award ceremony and dinner at Shakespeare's Pizza, followed by ice cream and cake at their next practice.
"Though I'm excited to [compete with the] Mizzou team next year, I'm going to miss the team I've got here. We've got a great coach, players and environment with lots of friendly faces," Arneson said. "Even though we care about winning and doing our best, we mainly focus on acting as a team, which has worked pretty well for us."
At the end of the day, the most important thing to A Team is having fun and doing their best to learn and improve — something Troy wants anyone interested in joining to know.
"Come to a practice. Even though it's hard at first, it's still fun, and we still value you, even if you don't feel like you're good at it yet," Troy said.
View Comments(1)
Your donation will support the student journalists of Parkway West High School. Your contribution will allow us to purchase equipment and cover our annual website hosting costs.
About the Contributor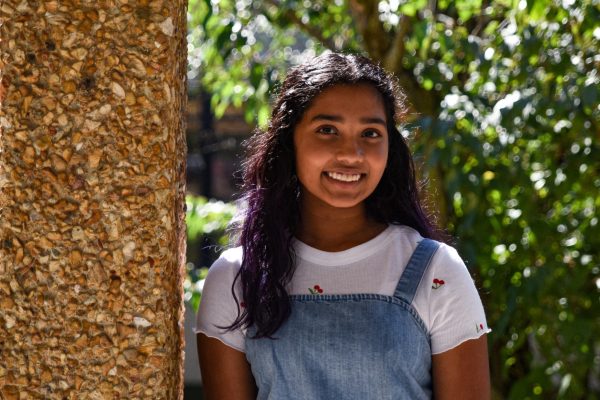 Triya Gudipati, News Editor/Deadline Tracker
Pronouns: she/her

Grade: 11

Years on staff: 3

What is your favorite piece of literature? "The Invisible Life of Addie LaRue"

Who is your...