Top 5 unconventional vegan restaurants in St. Louis
Living in the midwest, it's easy to assume that vegetarian or vegan food is hard to come by, and if you do find any, it's going to be expensive. Luckily, for all you pessimists out there, that is not the case. Below I have ranked my top "off-the-beaten-path" vegan and vegetarian restaurants for you to explore (you're welcome), so buckle in and be thankful you live in St. Louis. 
Pizza Head 
If you've ever wanted a slice of pizza that's bigger than your face, look no further. Self-described as "punk rock jukebox jams in a lowkey setting," you'll find yourself wanting to eat here every weekend (and maybe every weekday, too). Pizza Head is entirely vegetarian with vegan options that would impress even the pickiest eaters. Located on South Grand Blvd, Pizza Head is just across the street from Lulu's Local Eatery, our next vegan-friendly pitstop, and is surrounded by unique shops that guarantee a great night out. 
Lulu's Local Eatery
Okay, maybe you've heard of this one, but I bet you've never heard of watermelon sushi. Or maybe you have. Either way, it's still really good and 100% worth the mention. With its ever-changing seasonal menu, you never know what you're going to find at Lulu's, but I promise the selection never disappoints. Alongside the great food, however, is an even more mind-blowing commitment to sustainability. They buy their employees bikes, grow their own herbs and offer a 100% plant-based menu that incorporates all-natural and local ingredients. Talk about a win-win. 
Bombay Food Junkies
With both a brick and mortar restaurant and a constantly traveling food truck, there's no excuse for missing out on all-you-can-eat vegan Indian food. The sweet and spicy menu covers a wide variety of options for both the cautious eater and the adventurous. But, if you're not feeling Indian food, no worries. Bombay collaborates with Pizza Head to create one-of-a-kind vegan pizza specials, so make sure to keep an eye out for those so you'll never miss out on your two new favorite restaurants' newest creation.
Smokee Mo's St. Louis BBQ
It can be tough convincing your meat-eating friends to go out to eat when they know most restaurants won't accommodate both of you. If you're a high schooler, more often than not, the people who need the most convincing are your parents, but that stops here. Offering a half-vegan, half-meat lover menu, Smokee Mo's has something for everyone. Operating on an "open until sold out" schedule, do not forget to check out one of the most unique fusions of St. Louis BBQ while supplies last.
Utah Station
Converted from a '40s era filling station into a three-walled restaurant, Utah Station offers a menu unheard of in St. Louis: vegan comfort food. From vegan toasted ravioli to Sloppy Joes to Jack in the Box tacos, Utah Station has opened its doors for meat-eaters and vegans alike. While the restaurant is catered to all, the majority of the menu features vegan look-alikes of all your favorite foods. But be warned, since opening more than a year after their projected debut, the food sells out quickly. It may be a bit of a drive, but the food is well worth it, so grab your dog (yes, pets are welcome) and make your way down this weekend. 
Now that you've got the low-down on where to go, your weekend will basically plan itself. Roll some dice, use a random name generator or pull a name out of a hat; each of these restaurants put something special on the table that makes dining there its own unique experience. Next time you and your friends are arguing about where to eat, remember this list and try something new.
View Comments(1)
Your donation will support the student journalists of Parkway West High School. Your contribution will allow us to purchase equipment and cover our annual website hosting costs.
About the Contributor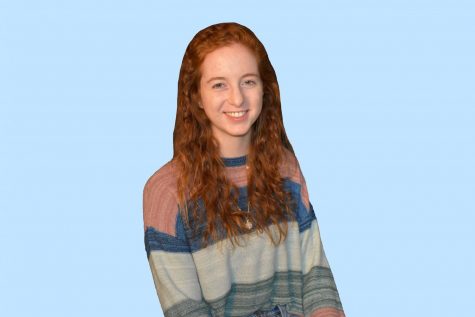 Carly Anderson, Conceptual Editor-in-Chief
Grade: 12

Years on Staff: 4

What's your coffee order? Hot chocolate, please.

What song describes you best? Magic Dance by David Bowie.

What...