Kathryn Harter acts on her dreams
2016 alumna pursues her dream of acting
When 2016 West alumna Kathryn Harter auditioned for "Tartuffe" her freshman year of high school, she had no idea she would be in the acting program years later at Missouri State University.
"I'm not really sure why I wanted to do it, I think I just felt a pull towards it," Harter said. "After getting a role, it just went on from there."
After "Tartuffe", Harter acted in plays each year, as well as participated in the improv team for three years and even directed a one act play her senior year. Despite this, Harter was not sure whether she wanted to continue acting after high school or not.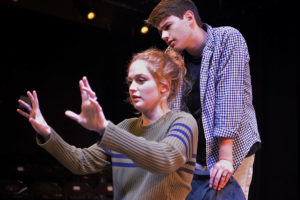 "I was going to be an English teacher up until the end of junior year, but there came a point when I was thinking seriously about what I wanted to do in school and I knew I wanted to do something that I love even if it's not the most practical," Harter said. "I asked myself what the one thing that I actually liked going to, practicing for and working on, and it was acting."
Besides realizing her love for acting in high school, Harter also stated that it was a period of growth for her.
"Boys suck, and school and sports sometimes suck. High school was a place for me to try a bunch of different things and see what I did and didn't like," Harter said. "That kind of helped me when I got to college because I knew a little bit more of what I wanted to focus on."
Harter's personal growth did not stop after graduating West. In college, she is still learning how to live on her own and deal with challenging classes.
"You have to be a more independent person when you go to college, which has made me know myself better," Harter said. "I love my classes and professors. It's really hard and we're working all the time, but it's really rewarding when you get to see your own work."
"
I knew I wanted to do something that I love even if it's not the most practical.
— Kathryn Harter
The work Harter has put into acting has paid off due to not only acting in the short film "Hammurabi", which was featured in the Springfield and the Ozarks 48 (SATO 48) Film Festival, but also winning "Best Lead Actress" at the festival.

"I'm most proud of the opening scene probably because we filmed it last, and we were all so sleep deprived," Harter said. "There were so many cameras going at the same time, and I just couldn't believe we got it all to work."
Along with her short film, Harter also just completed her first paying job in "The Three Musketeers" as Sabine this summer with the Tent Theatre Company.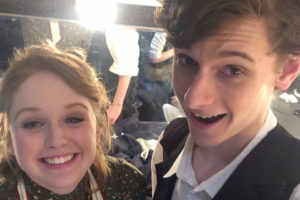 "It was really fast, much faster than any play I've ever done before. We did three weeks of rehearsal, one week was fight week because there was stage combat in the show and a week and a half of runs," Harter said. "It was super fun. I got to meet a lot of really cool people, and it was a great experience."
Harter's love for acting is what propels her to keep striving for roles and going through challenging classes.
"I love seeing other people's really successful work because that is what inspires me to act," Harter said. "When I see a film or a play that hits me emotionally, it makes me want to give those feelings to other people."
View Comments (2)
Your donation will support the student journalists of Parkway West High School. Your contribution will allow us to purchase equipment and cover our annual website hosting costs.
About the Contributors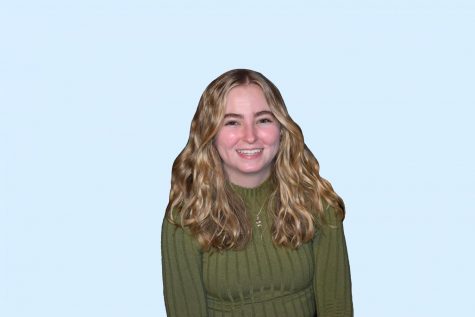 Sabrina Bohn, Managing Editor-in-Chief
Grade: 12

Years on Staff: 4 (yeehaw)

What's your coffee order? Tall iced caramel latte, extra shot, half sweet (AKA 1.5 pumps of caramel syrup)....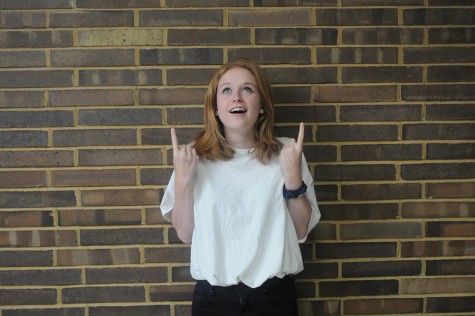 Kathryn Harter, Multimedia Editor
Grade: 12

Future / College Plans? Truman State University or Loyola University of Chicago

Swag level (1-10 Scale)? 12/10

Fun Fact: I can touch...