Danna Albright offers options for families in crisis
Danna Albright, a 1982 alumna of West High, helps patients navigate the mental health system as a Therapeutic Placement Consultant.
"After having worked with families, I realized that, especially here in St. Louis, there are some resources, but not a lot for families in need, so sometimes you have to go outside the gate a little bit," Albright said.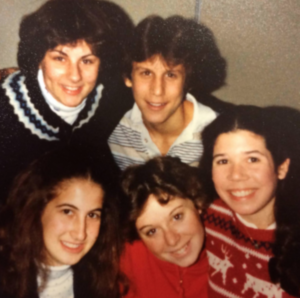 Albright and her business partner, D. Christopher White, saw that families had a need that was not being met when kids were struggling with mental health issues. Cornerstone Therapeutic and Educational Consulting was formed in order to help find solutions for families with struggling teenagers.
"Oftentimes, by the time families get to us they've exhausted local resources, so I help find residential treatment options for them," Albright said. "I spend a lot of my time traveling the country, looking at residential programs, seeing who's doing the best work right now and utilizing that information to make the best placement choice for my clients."
While Albright is traveling the country, she visits a variety of different facilities, such as treatment centers, behavioral health hospitals—even therapeutic wilderness programs.
"
It's hard work to parent, especially when you feel like you've run out of ways to help your kids. That's why I do it."
— Danna Albright
"I'll spend several hours at one facility meeting with staff, executive directors, therapists and their current clients," Albright said. "That really is the work–investigating so that we can give parents and families the best information in this moment."
Before working at her current job, she was the director of education at a residential facility in St. Louis that is no longer open. She received her master's degree in education at Washington University, but was first prepared for these experiences at West.
"I was given opportunities to challenge myself and to grow that were pretty important for me," Albright said. "Also, knowing that I had people who were concerned about my educational well-being and my well-being in general fostered my experience."
Because she had people who cared about her in high school, Albright brings her concern for others' well-being into her work with her clients.
"Parents often come to us and say they don't have anything left because they're really out of tools. They see their children struggling and they don't have any other way to help them," Albright said. "It's hard work to be a family sometimes, and it's hard work to parent, especially when you feel like you've run out of ways to help your kids. That's why I do it."
About the Contributor
Sabrina Bohn, Managing Editor-in-Chief
Grade: 12

Years on Staff: 4 (yeehaw)

What's your coffee order? Tall iced caramel latte, extra shot, half sweet (AKA 1.5 pumps of caramel syrup)....