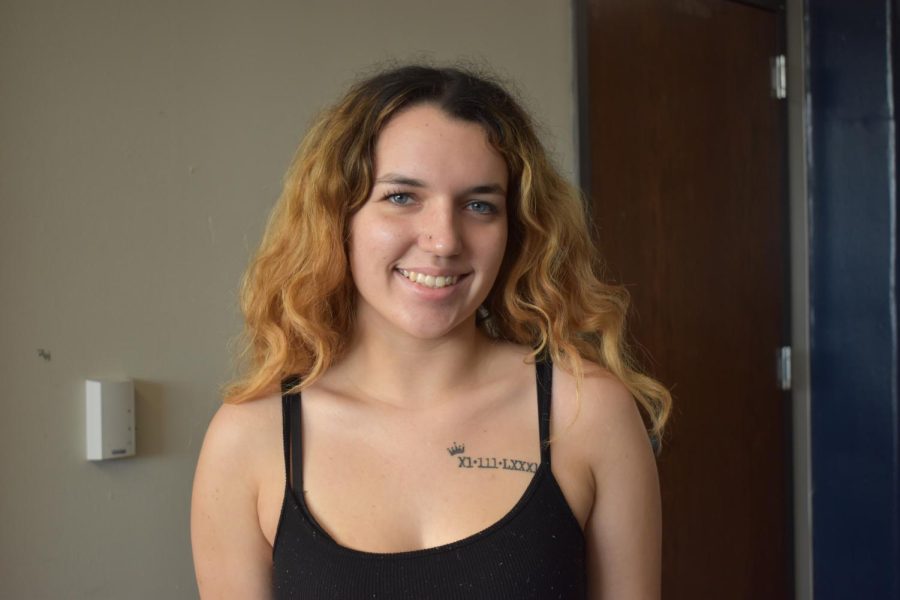 McKayla Apollo
Senior McKayla Apollo says tattoos are a form of art that she uses to express the things and people closest to her. 
Apollo's most significant tattoos include the roman numerals of her father's birthday and a quote that reads 'your wings were ready but my heart was not,' which represents the unexpected passing of her mother. 
"Tattoos and piercings have always been a passion of mine. I want to use them to make my body a piece of art," Apollo said. "They have beauty in their work as well as meaning. Almost all of my tattoos have significance to me."
Currently with four tattoos, Apollo cherishes the importance and experience of getting her tattoos and aspires to get more.
"I love the look of tattoos and the sense of art," Apollo said. "I'm a big art person and tattoos and body art are absolutely beautiful to me. When I got my first tattoo I was nervous because I had never gotten one before and I didn't know how it was going to feel. Going into it I wasn't scared of the pain as needles don't bother me too much and it turned out great. I didn't have any healing issues or pain at all. I'm in love with all the tattoos I have and can't wait to get more."