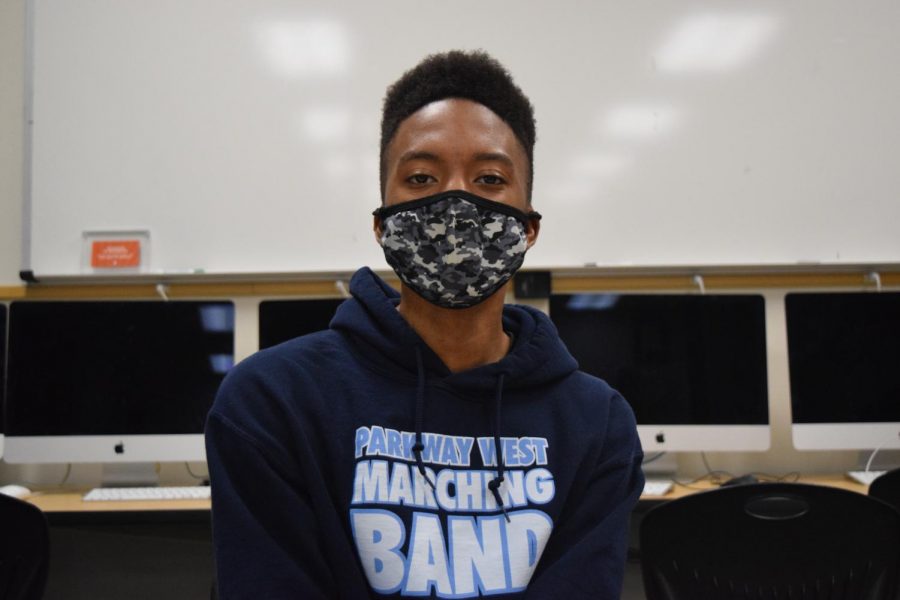 AJ Hall
Senior AJ Hall's passion for music started when he was five years old and began playing piano. This inspiration transferred to his book "All the Music I Own," which was inspired by his musical and songwriting experience. Unlike other books written in a narrative style, "All the Music I Own" is a poetry book that consists of seven poems describing how music has enriched Hall's life. 
"I wrote poems that weren't necessarily 'traditional.' We learned how to write special poems that you could be really creative with, and I wrote a poem called 'Cafe Jazz' which is inspired by jazz and soul music, and I wrote it in a format that isn't really typical for poetry," Hall said. 
Due to the shortened length of the class, it took Hall two to three weeks to finish his story. 
"My process was actually a little sporadic. I would sit down, play my instruments and start writing down ideas in my notebook. I have a songwriting notebook where I write my lyrics, and I wrote some of my ideas for the poems in there, eventually transferr[ing] them to my book," Hall said. 
While writing the book, Hall found himself sentimental while including poems dedicated to people and experiences in his life, one of which is Hall's favorite poem, "She Walks like Music," which was inspired by his best friend and girlfriend. 
"'She Walks like Music' is a poem about my girlfriend [who], at the time, I was just friends with. She's been a huge inspiration to me [for] listening and making music. She's also my best friend, so I dedicated a poem to her," Hall said. 
Hall found his time in Mr. Barnes' class to be memorable, recommending Creative Writing I and II to other students. 
"Mr. Barnes really made the most out of this crazy year. I remember pranking people with QR codes, our poetry slams and the day where we watched a video about ostrich farming for absolutely no reason," Hall said.