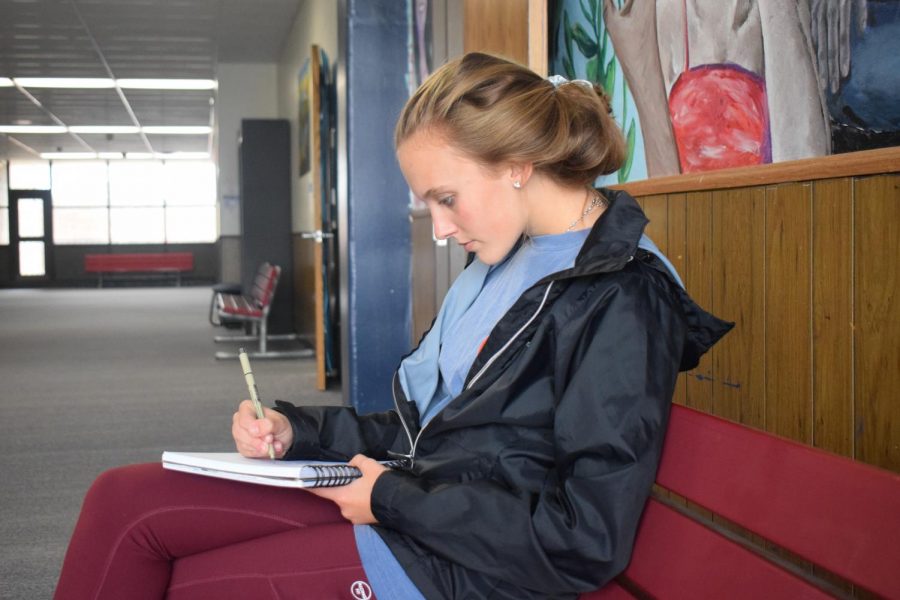 Ashlynn Gillespie
Despite her parents restricting her social media to keep her safe, freshman Ashlynn Gillespie feels she should have the opportunity to participate.
Social media restrictions are not the only limitations Gillespie faces; her phone also shuts down at 9 p.m. nightly.
"My parents are very protective. I'm an only child, and they know things can go wrong when using social media, so it'll take a lot for me to persuade them otherwise," Gillespie said. "I disagree with it because all of my friends have it, and I feel like I'm missing out on world issues. Whether it be for school or anything, I feel like I'm out of the loop."
Gillespie is often absent from the discussions she has with peers and wants to be more involved.
"In a sense, I don't know what I'm missing," Gillespie said. "Because I am not in those Snapchat group chats that get shut down or see the TikToks that go viral around the school, information can just pass right over me."