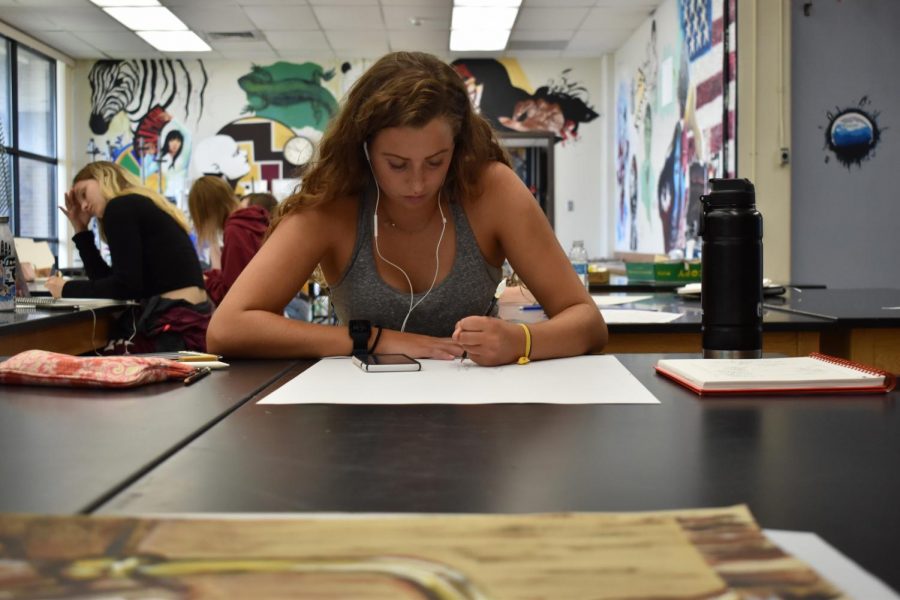 Anna Butler
Junior Anna Butler believes it is in her best interest to abstain from social media for now.
In middle school, Butler participated in various platforms of social media. However, her transition to high school was discouraging. The content people posted entertained certain faux personas of themselves.
"I feel, for the state of life I am in right now, it is an advantage," Butler said. "When I deleted everything, it made me a lot happier, and I wasn't comparing myself to others girls. It allows you to not have to feel like you have to post pictures or be looking at others' posts, and it allows you to live in the moment."
Because Butler's choice to not partake in social media was her own, she does not feel like she is missing out.
"Not very often do I feel excluded socially," Butler said. "Sometimes I could miss out on learning about new things around the school or keeping up in what everyone else is doing, but overall, I don't want to have it consume my time."