Alumna Yvette Lu tours with the cast of Hamilton
A graduate of the class of 2013, alumna Yvette Lu is currently touring across the United States as a member of the ensemble in the popular musical "Hamilton."
"I love that we're constantly moving. We tend to spend an average of four weeks in each city–just enough time to start to get settled, explore the area and its people and then pack up and move on to the next. It's exactly the lifestyle I need right now, constant change and the opportunity to reset and learn and grow each time we move to a new city. I'm learning a lot," Lu said. "It's tough, but I love constantly feeling challenged."
Although Lu got her start in performing as a dancer, Lu's role in the musical is both a swing dancer and actress.
"I always believed that performing would be a part of my life when I grew up, but I didn't imagine my path would take me where it did," Lu said. "I cover all five female ensemble women. I'm not onstage every night, but if anyone is ever out of the show for any reason, I can jump into any one of their five tracks, and the show goes on!"
With support from her family, Lu graduated from New York University's Tisch School of the Arts in December of 2016 after studying drama in the Experimental Theatre Wing.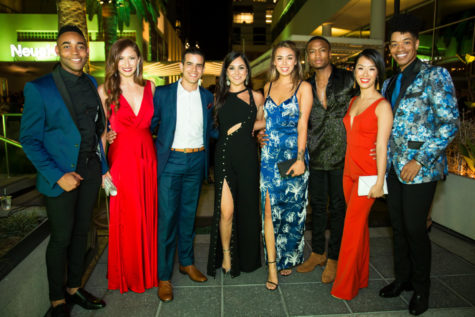 "I didn't anticipate going to school for acting, but when it came time to apply for colleges, I realized there wasn't anything else I wanted to spend my entire college career doing," Lu said. "I ended up auditioning for probably 15 colleges for a combination of musical theatre programs, acting programs and straight up liberal arts programs. The audition process was crazy and stressful, [but it] helped me solidify that this was what I wanted to do. By the end of it, I was exhausted but eager to start training and learning more."
Two years after graduating, Lu began rehearsing as an understudy for Hamilton in 2017.
"I love being a part of this cast because I learn so much from them every day. Not a single one of us was brought up in the same way and getting to love and be loved by people from every corner of the world reminds me to stay open and connected and to listen," Lu said. "This story is the history of America being told by the America of today–this includes people of all colors and backgrounds."
Although Hamilton is set in 1800's America, the hip-hop influenced musical is comprised of a diverse group of actors.
"Growing up, I didn't get to see a ton of theatre or art that showcased people who looked like me," Lu said. "While I didn't consciously realize it was something I was missing, it gives me hope and a sense of responsibility to know that I can be that person that someone in the audience might see and say, 'look, I see myself onstage!'"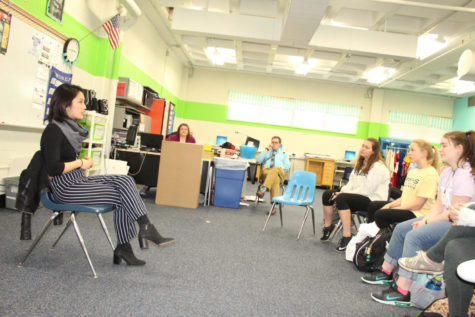 As an Asian-American, Lu is a proponent for people of color on being represented on stage.
"It's such a powerful thing to see someone on stage or on screen or succeeding in any way that looks like you, talks like you or comes from the same of background or culture. It gives us an opportunity to imagine ourselves in their shoes and to see ourselves achieving that same goal or dream," Lu said. "I didn't know how important it was until I got to acting school and realized I had never heard of any actors or actresses that looked like me because most of them have not been given ample space to thrive in this industry. It's so important to me now that we continue to create new narratives for Asian-Americans because so much of what already exists for us has been whitewashed, completely erasing our voices."
Lu is extremely thankful for the opportunity to be a part of "Hamilton" and attributes her theatrical success to hard work and dedication to her craft.
"In whatever it is that you do or that you're striving to do, if you've genuinely put in the work and have given it your all, then trust it," Lu said. "Trust yourself, trust your hard work and trust the universe. You will end up exactly where you need to be, but you've got to put in the work first."