Dr. Bill Nelson works to give hope to the word 'cancer'
Alumnus Dr. Bill Nelson has been a Professor of Oncology, Urology, Pharmacology, Medicine, Pathology and Radiation Oncology at Johns Hopkins Medicine since 1992 and specializes in the research and treatment of prostate cancer.
"Hopkins took a risk on me as a student. I remained at Johns Hopkins for residency and fellowship training as part of an attempt to coordinate two careers in academic medicine and raise children. I'm still at Hopkins because I greatly appreciate its values, culture and ambitions," Nelson said.
After graduating in 1976, Nelson enrolled at Yale University where he played soccer and majored in chemistry. He planned to play soccer for a couple of years after college and then go to law school, but that did not work out.
"I was in need of gainful employment when I began work as a laboratory technician for a cell biologist/dermatologist. I was conducting clinical trials on children with scaling skin disorders, ichthyoses, and I was moved by the attitudes and perspectives of the kids in the trials enough to apply to medical school, even though I had not had a formal pre-medical curriculum in college," Nelson said. "Fortunately, Johns Hopkins took a risk on me and provided me with both MD and PhD degrees to launch me into a career in academic medicine."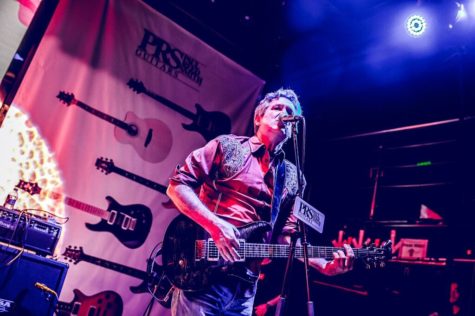 Nelson's first encounter with cancer involved a classmate from West who died of cancer after college. They had worked together as lifeguards one summer at Nelson's first paying job. This experience helped to influence Nelson's interest in cancer research.
"I migrated toward cancer medicine and research because it was a field where one could conceive of a new idea, credential it in the laboratory and then deliver it to the bedside. Cancer medicine was wide open for innovation because over 600,000 Americans die each year of the disease, and new treatments are desperately needed," Nelson said.
Parkway helped Nelson acquire a substantial foundation in math and science, which has aided him in his career.
"[Some of] the most important things I carried away from West were the hopes and expectations of [principal] Al Burr [and teachers] Dan Deschamps, Polly Kennedy, Roland Klein, Ron Buss, Vic Phillips and many others," Nelson said. "They left an indelible impression that educated individuals can and should achieve great things."
Nelson's biggest accomplishment is being one of the first to recognize the epigenetic gene silencing which serves as a driver for cancer. This has added to new approaches for cancer detection, diagnosis, prevention and treatment.
"We have really turned the corner in the treatment of many cancers and are making real progress against others, at long last providing hope for all who hear the phrase 'you have cancer,'" Nelson said.
About the Contributor
Sarah Lashly, COPY COACH
Grade:  11

Years on Staff:  3

If you were a fictional character, who would you be?  Garfield

Does the toilet paper go over or under on the...