Will Harlan roots his life in conservation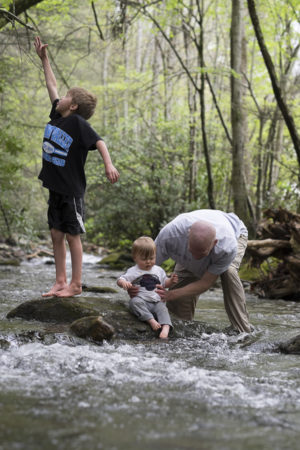 For 19 years, 1993 alumnus Will Harlan followed one woman living in a cabin in the woods to learn all she had to offer about the land around her. His drive to do such a thing started with the teachers who shaped his high school life.
"I always loved books, but I never thought I could actually write one myself until I landed in Don Ribbing's English class my senior year of high school," Harlan said. "Ribbing inspired me to write with candor and courage, and more importantly, he showed me how writing can change lives and make a real impact on the world."
After college, Harlan went to Cumberland Island, a national park off of the coast of Georgia, to work as a seasonal park ranger. On his first day on the job, he met a woman named Carol Ruckdeschel dissecting a dead sea turtle on the beach.
"I was enthralled, and I spent most of that summer and the next 19 years of my life shadowing Carol. I wanted to learn as much as I could from her. She knew every plant and animal on the island. She had only a high school diploma, yet she had published in the most prestigious scientific journals and knew more about sea turtles and island ecology than any Ph.D. biologist. I wasn't planning on writing a book about her; I just wanted to know the natural world as intimately as she did," Harlan said.
He wrote a book titled Untamed about Ruckdeschel and about Cumberland Island, published in 2014. The book has become a New York Times bestseller and the experiences involved in writing it solidified Harlan's passion for nature.
"
Strength comes from within, and it's forged by getting knocked down and standing back up, again and again."
— Will Harlan
"I feel indebted to [Carol and Cumberland Island] and wanted to give something back. Some backdoor political dealings also fragmented the wilderness that Carol had fought so hard to protect. The island that Carol had safeguarded for 40 years was suddenly more vulnerable than ever," Harlan said. "I hoped that by telling Carol's story, more people would be inspired to step up and fight for the island. Perhaps the biggest success has been the groundswell of public support for Cumberland Island. A recent campaign to protect the island from proposed development has rallied tens of thousands of people from across the country to voice their support."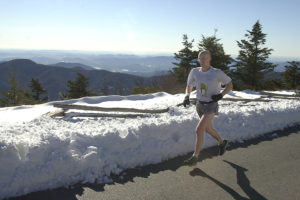 Throughout all of his adventures, the source of his curiosity was Parkway West. He credits his time in high school for his desire to live the life he has today.
"Coach Dale Shepherd dared me to push my limits and reach for something more. History teachers Roland Klein and Larry Stogesdill taught me to ask tough questions and seek truths beyond the mainstream narrative. Freshman biology teacher Dixie Hoyt fostered a curiosity and hunger for the natural world. Because of them, I live where I can find crayfish in the creek and see the stars at night," Harlan said. "And wrestling coach Art Taylor maybe taught me the most important lesson of all: strength comes from within, and it's forged by getting knocked down and standing back up, again and again."
About the Contributor
Nell Jaskowiak, OPINIONS AND ARTS AND ENTERTAINMENT EDITOR
Grade:  12

Years on Staff:  4

If you were a fictional character, who would you be?  Kim Possible

Does the toilet paper go over or under on...