Emmy award winner and alumnus Brad Schiff brings puppets to life
Throughout high school, alumnus Brad Schiff felt like he was living in his father's shadow. His father had won three Emmy awards, and little did Schiff know, the interests he picked up in high school would lead him to win an Emmy for himself.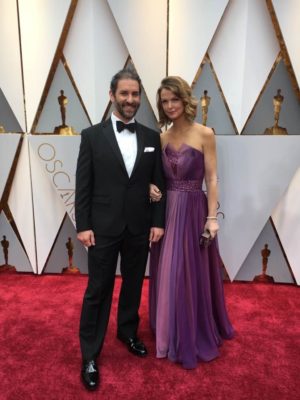 "My dad was a local celebrity. I was always referred to as 'Steve Schiff's son'. I felt like there were kids who liked me because of who my dad was and those who didn't. I was never really comfortable with any of that," Schiff said. "I was a solid C student. I wasn't popular but wasn't unpopular. I liked art, at which I was decent, and I played sports, but wasn't especially good."
After graduating from the University of Tampa, with only three years under his belt working on television, Schiff won an Emmy for his animation on Gary and Mike, a stop motion about two friends on a car ride across the country.
"Winning that award was incredibly special for a couple of reasons. One because of the recognition and personal achievement and two, because my father had won an Emmy—three to be exact. The fact that we both wound up winning Emmys was pretty special," Schiff said.
Schiff currently works as an animation supervisor with Laika, a production company for stop-motion films, famous for their movies Coraline, The Boxtrolls and most recently Kubo and the Two Strings.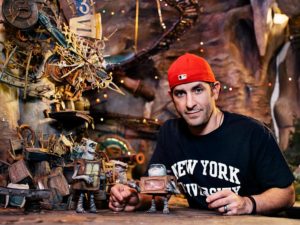 "I'm responsible for overseeing the animation, [specifically] developing the physical movement and nuances of characters in the film," Schiff said. "I also still manage to animate some shots here and there throughout the production as well."
Last year, Schiff was nominated for an Oscar for the animation in Kubo and the Two Strings, which featured the biggest stop-motion puppet ever animated, landing at 16 feet tall.
"I'm proud of all the animation in the film. I think it's the best stop-motion animation that has ever been shot to this point. Our entire team has raised the bar at what is possible in the medium and I take great pride in the efforts and accomplishments of our team," Schiff said.
Laika is currently in the middle of animating their fifth film, however, the name has not yet been released.
"Being able to bring inanimate objects to life is incredibly rewarding," Schiff said. "It's the closest thing to magic there is."
About the Contributor
Sydney Kinzy, PHOTO EDITOR
Grade: 12

Years on staff: 4

Life soundtrack: "Borderline" by Tove Styrke.

Most passionate about: "It breaks my heart that so...