Traveling, teaching, theater — oh, my!
Math teacher Jason Townsend retires after 28 years of teaching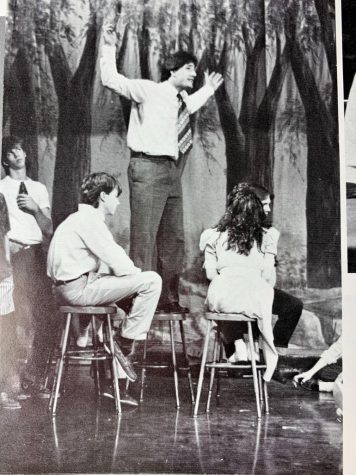 Hidden in a nook on the first floor, math and computer science teacher Jason Townsend enthusiastically teaches his last year of classes before retirement. His booming voice resounds off the blue and white cement walls. He simply answers a befuddled student, enlightening the class on the real-life uses of Python.
Townsend has been teaching for 28 years, 23 of those at West. He plans to retire after this school year, ready to start the next stage of his life.
"I [will] miss our students because the ones I work with ask great questions and come in ready to learn new things. They're always wanting to have discussions about stuff at a deeper level," Townsend said.
Townsend devoted much time and energy to musical theater during high school instead of keeping up with schoolwork. He acted in the school's production of "Oklahoma" with his sister. Townsend originally wanted to become a music teacher, but because he had trouble learning the piano, he went with math.
"I wasn't a successful high school student. I did a lot of theater and musical-type stuff in high school. I was an [academic] underachiever, not due to a lack of ability but to a lack of interest and motivation. I have always tried to encourage my students to avoid that mistake because it sent me back several years before I [could become] a teacher," Townsend said.
After high school, Townsend decided to attend college and finished with a bachelor's degree in general mathematics from the University of Missouri and a master's degree in Curriculum and Instruction from William Woods University. Five years later, he was hired as a teacher at West High.
"I felt lucky. I felt Parkway was the best school district in St. Louis, and West was the best high school in Parkway. When I [got] an interview here, I was extremely thrilled about that because, to me, that was almost, if not my ideal. Once I got hired and saw the kind of teachers we had at that time in the math department, I felt very special to be included in that group and to have the opportunity to learn from those people and to work with the students in this particular area," Townsend said.
Alongside his years of teaching, Townsend became involved with the National Education Association (NEA), eventually becoming vice president of the Parkway chapter from 2014 to 2020. In addition, Townsend tutors students in math and ACT preparation while teaching Computer Science at Maryville University. But despite the projects he took on throughout his career, Townsend still considers West to be at the forefront.
"I love Mr. Townsend. He was a really good teacher. The way he taught really helped with my learning. I think it's cool how he teaches many different classes, [and] he [is] very good at what he does. He's good at understanding students and doing math a bunch of different ways to support what you need," junior Audrey Leahy said.
Along with math, Townsend also shares life skills with his students.
"It's good for people to hear that you can make mistakes and learn from them. It's never too late to decide to get [your life] together and go in the right direction. At any age, you can change your mind, major, or career. It's never too late to decide to do something different or better," Townsend said.
Whether wearing the hat of a teacher, leader or tennis coach, Townsend has taught thousands of students. He is known for his resonating voice and caring demeanor. 
I wish you the best in retirement. Thank you for a wonderful computer science experience. In the balancing act of multiple teaching positions, committees, and your own life, you always gave us your all. For this, [I am] truly grateful," senior Noah Schell said.
Despite retiring, Townsend hopes to continue working with the NEA and Maryville University, spend more time with family, and learn new things.
"I'm wide open to what's going to happen, and I'm not trying to plan too hard as to what I'm going to do other than making a few travel plans. [My family and I] are going to Greece, Italy and Croatia. I can't wait. Once you [travel], you get a real passion for wanting to go back," Townsend said.
Although Townsend will miss teaching, he believes the next step is retirement and is excited for this new chapter of life.
"What I've learned in the last 20-plus years is enough to fill several books — if I wanted to ever sit down and write them. Perhaps someday I'll try to put it all on paper," Townsend said. "It's a blur now, after the last 20-plus years. On the other hand, it felt like it was just yesterday that I started. It's hard to put it all into words. I've taken away so much from being here. It's been an amazing journey to learn and teach about life. I've had a lot of other careers before I was a teacher, but nothing [is] nearly as rewarding and as educational as this has been."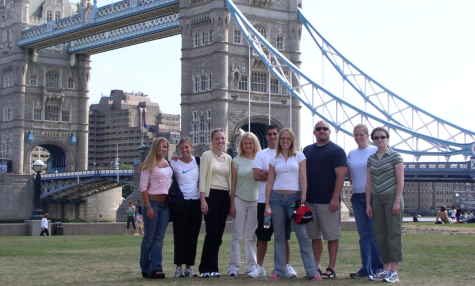 View Comments (2)
Your donation will support the student journalists of Parkway West High School. Your contribution will allow us to purchase equipment and cover our annual website hosting costs.
About the Contributor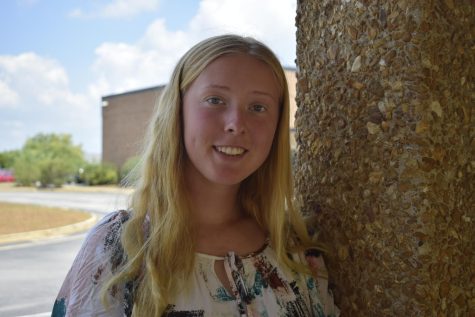 Grace Loethen, Staff Writer
Pronouns: she/her

Grade: 10

Years on staff: 2

What was your favorite childhood TV show? Oomi Zoomi

What is your favorite book? I like...