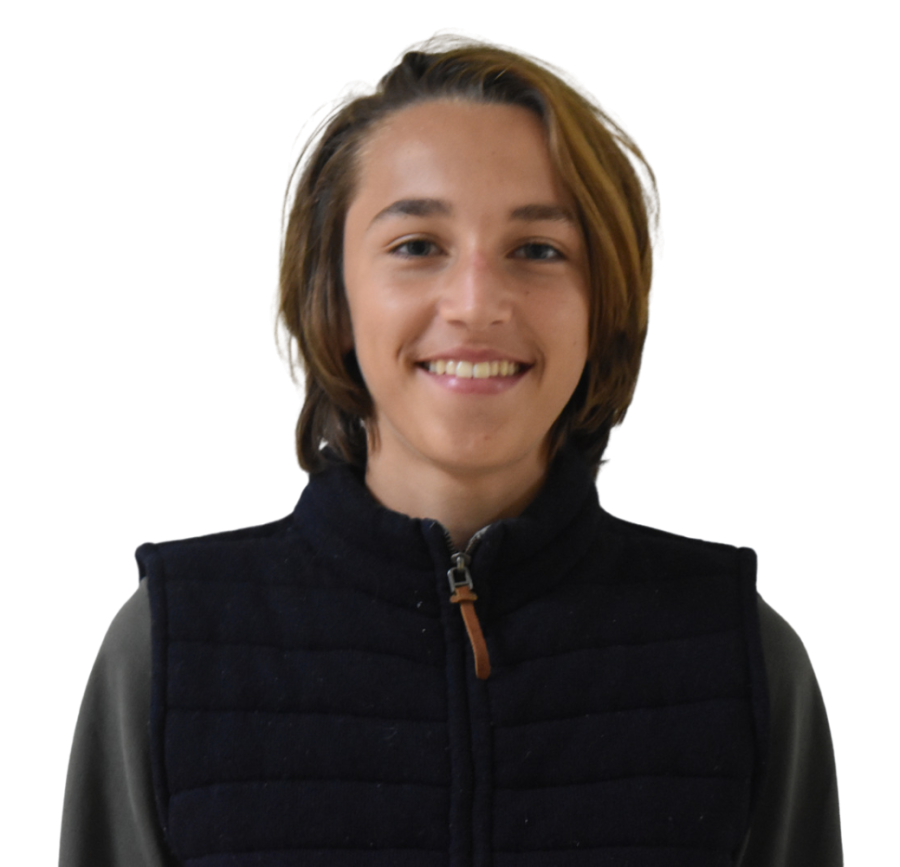 Charles Leleu
Home city: Lille, France
Host Family: Sophomore Maddy Tarter
Grade: 10
What inspired you to become a foreign exchange student?
"For the English and to visit America."
Did you get any say in where you exchanged to?
"No."
Is there any language barrier?
"Yeah, because sometimes people speak very fast, and I don't understand that. [Now,] I understand better."
What has your transition been like?
"It's good."
Have you ever been to America before now?
"No."
Did you get any culture shock?
"Yeah, the size [of everything] is [much bigger]."
What has been your best experience here so far?
"I went to a [Cardinal's] baseball game. That was really fun because we don't have baseball games [in France], so that's cool. On TikTok, I see [baseball] videos." 
What has been your most difficult experience here so far?
"I don't know." 
How does school here compare to school in your home country?
"It is about the same. In France, my school is smaller, and classes are one-hour classes, not one-thirty, and we [have] more [students] in the classes, like 35 students. [Also,] we just have three years of high school, high school is [Grade] 10 to [Grade] 12. [In America,] we don't have breaks into the classes, like in France [there are] 10-minute breaks. At school, you have less vegetables than in France." 
Is there any specific aspect of home you miss?
"My friends and my family."