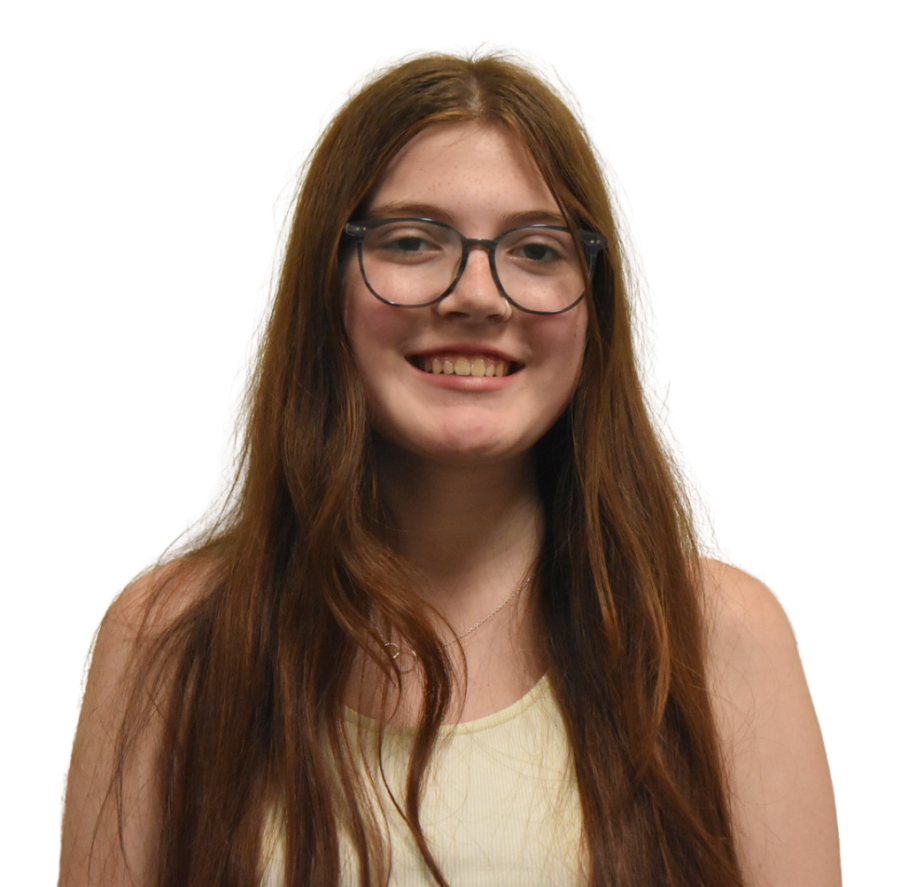 Cecile Wolters
Home City: Stuttgart, Germany
Host Family: Sophomore Gianna Lionelli
Grade: 11
What inspired you to become a foreign exchange student?
"Many things, actually. First of all, language, to be better at English. Also, all the experiences and to meet new people." 
Did you get any say in where you studied?
"No. [It was stressful] because I had no idea. Some [place] like California would have been nice, but I like it here. if I could choose again, I would go here."
Is there any language barrier?
"Not really. [English] slang [is difficult] because I don't know it." 
What has your transition been like?
"I didn't have much time adjusting to the country itself because [on] my second day here, I already went to school, and it was a lot at the beginning. It's hard because I need to speak English all the time, and that's not [what] I was used to. Also, I had problems with adjusting to the food, a lot of people have this problem because the food and the ingredients are different. After two weeks, I was good. And I made friends pretty quickly thanks to [sophomore] Gianna [Lionelli], my host sister. [She] immersed me in her friend group, and all of them are welcoming and nice; it was just nice to have a lot of friends."
Have you ever been to America before now?
"No, it is my first time." 
Did you get any culture shock?
"Probably [the] biggest culture shock was school air-conditioning because it's so cold, and I don't understand it. We have air-conditioning at home or in stores, but not at all in school. So [here], at the end of August or beginning of September, I was in school, and it was freezing, even though it was hot outside."
What has been your best experience here so far?
"I went to a football game and did not understand anything, but it was great. I always see those football games in high school movies, and I never had seen a football game before. [The best part was] the vibe, and everyone was so excited and hyped up, it was really fun." 
What has been your most difficult experience here so far?
"The school because it's huge. First of all, the building is bigger because you have, I think, [around] 1500-600 students, like a lot, and [in Germany] we have 800 but [range] from fifth to 12th grade. So I have maybe 60 people in my grade, [and in Germany] the school isn't that huge."
How does school here compare to school in your home country?
"I had 16 subject classes a week, and here [there] are seven or eight with Aclab. You're just able to learn more here, and at the same time, it's not as much because you have only seven classes, so it's easy."
Is there any specific aspect of home you miss?
"Bread. American bread is really sweet [and] most of the bread tastes like toast. German bread is different. The outside is crunchier, not as sweet and tastes better. I love German food, so I'm missing it."