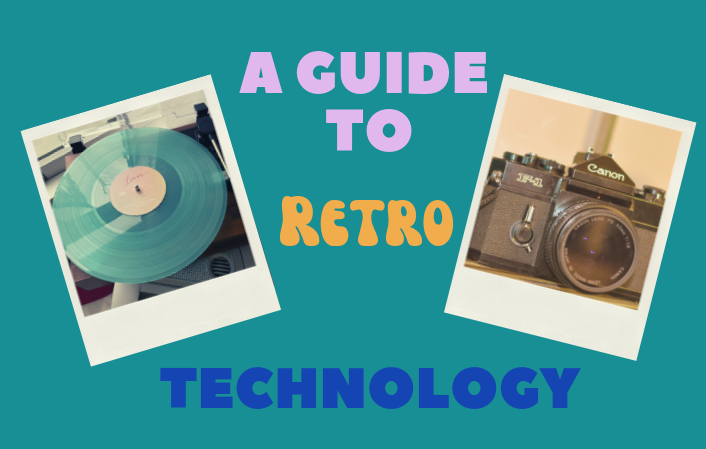 A Guide to Retro Technology
Shuffling through records to find the greatest hits, using a vintage camera to capture memories, rewinding a classic movie on VHS: what's the appeal? Why are popular items from over 30 years ago coming back among younger generations? 
Now, people are searching for the authenticity that new technology lacks. Older technology provides teenagers with things they wouldn't have been exposed to. For some people, collecting and showcasing retro memorabilia gives them a hobby unlike anyone else's. For others, it's nostalgic of their parent's childhood, and it helps them connect to other generations.