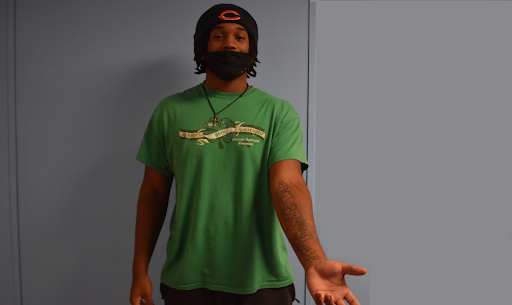 Tyree Simms
Senior Tyree Simms' connection that he shares with his older brother Tywan is what inspired his tattoo. 'My brother's keeper' is written across Simms' forearm.
"My brother is my ride or die, day in and day out," senior Tyree Simms said. "Adding onto that, we have matching tattoos. I love him no matter what."
Although the tattooing process was uncomfortable, for Simms, the thought of not getting the tattoo helped the pain to subside.
"I've always wanted a tattoo," Simms said. "No doubt in my mind, no matter how bad or excruciating I thought the pain was. It stung so bad but eventually I was able to get used to it."