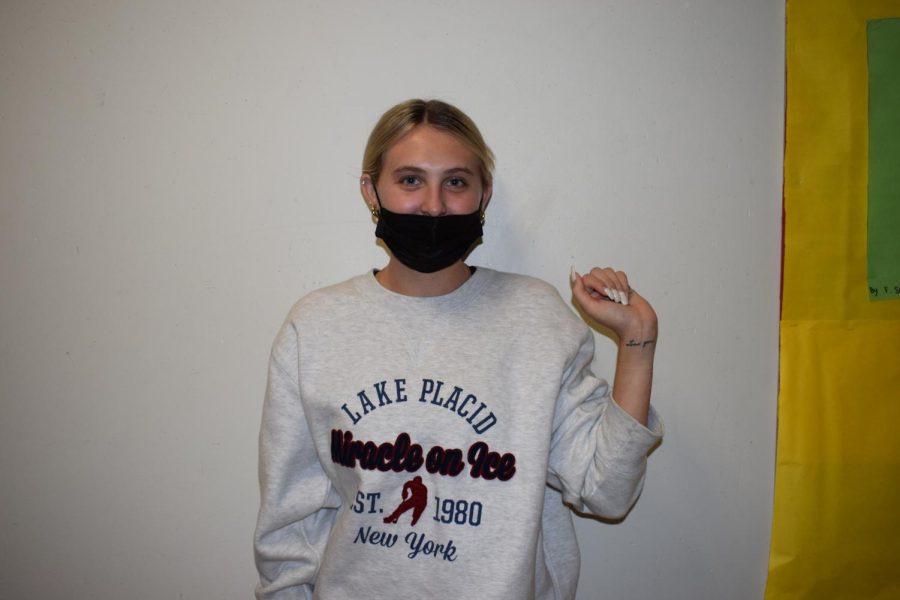 Shaylee Sippel
After senior Shaylee Sippel's grandmother passed away two years ago, she knew she wanted a tattoo in her memory. 
Sippel shared a very close bond with her grandmother and ultimately decided to use her handwriting as inspiration. 
"I had always kept the cards she would give me growing up and I was going through them one day. I saw one that she had signed 'love you' and I instantly knew that was what I wanted," Sippel said. "The last thing she said to me before she passed away was 'love you,' so I knew that's what I had to get." 
Sippel had to confer with her dad before ultimately making the decision to get the tattoo for her 17th birthday at Iron Age in the Delmar Loop. 
"The tattoo is significant to me because it's my grandmother's handwriting and it's just so special to me," Sippel said. "Every time I look at it it's a reminder that even though she's not here with us anymore she still loves me and always will. I feel blessed to have been able to spend the time with her while she was here, she was truly a special lady."