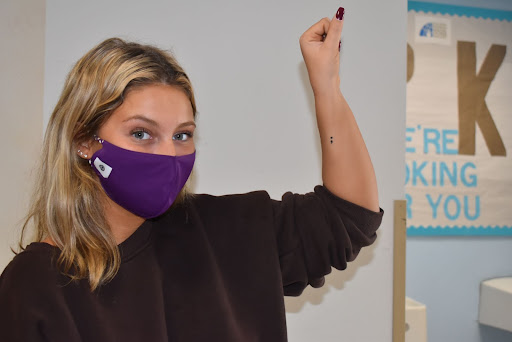 Kennedy Overstreet
Junior Kennedy Overstreet's semicolon tattoo acts as a daily reminder to keep up with her mental health. Overstreet was inspired by the meaning of the semicolon and decided to get it on her forearm. 
"It means that those who battle their mental health made a decision to keep going rather than giving up," Overstreet said. "I got it because when I am having a terrible day I need a reminder that everything is going to be okay. It reminds me that I've come very far, and that everything will pass."
The experience of getting the tattoo exceeded Oversteet's expectations. 
"I wanted the semicolon tattoo for about two years and it was a great experience getting it done. It did hurt a lot but was very quick. It's an experience that was worth it as it's something that I will always remember," Overstreet said.