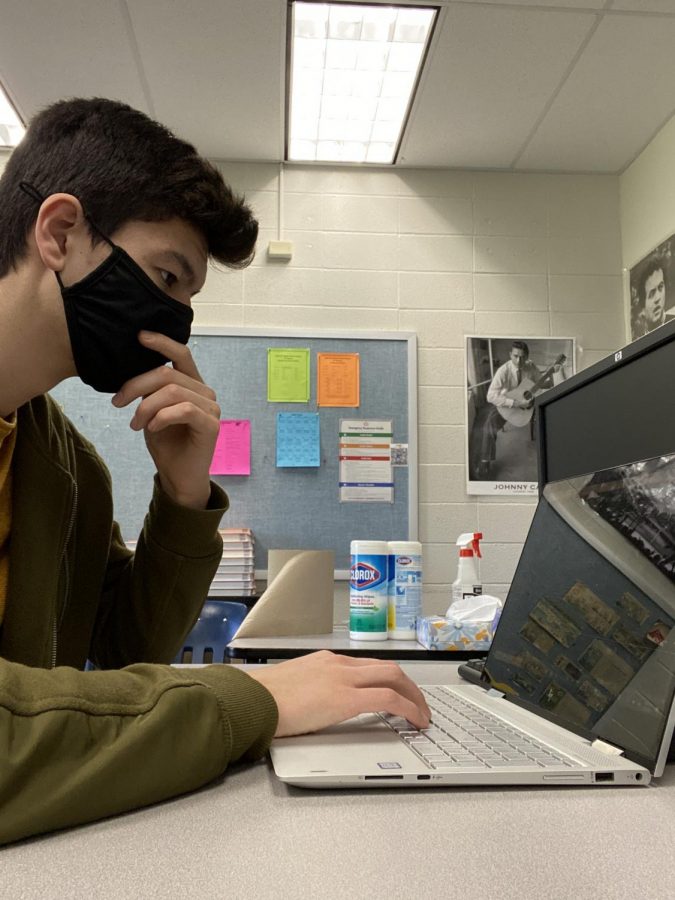 Photo Courtesy of Tengis Kelley
Tengis Kelley
Following a fluke scheduling error in his fourth-quarter classes, senior Tengis Kelley found himself with a free period. Rather than taking the class just as a study hall, Kelley decided to cadet teach for math teacher Jason Townsend's AP Computer Science course. Kelley felt very close to this course because it helped him decide to major in computer science and he wished to share his experience with others. 
What is your favorite part of cadet teaching?
"My favorite part is helping other students through the rationalizing process and watching how they go about solving a particular problem. Every student has their own unique approach and watching how they think is very interesting. These students are also extremely motivated to continually improve, as they are always revisiting old challenges looking for ways to make their solution more efficient and versatile," Kelley said. 
What is your favorite memory from cadet teaching?
"It would have to be when I was helping out a student who was confused by why the example code was written in a particular fashion. It wasn't until I drew it out on paper when it finally clicked for the student and he almost 'visibly' lit up in understanding. It helped me realize that all of us think in a different way and along the way we can find a way that works for us, we can learn anything we choose," Kelley said. 
Would you recommend cadet teaching to other students?
"I would definitely recommend cadet teaching to others as it's a valuable skill, not only to help learn how to work with others but to improve your communication skills as well," Kelley said. "Becoming a cadet teacher has definitely made me more confident in what I know. [It has] also [given] me a deeper fundamental understanding once I was able to articulate and explain the concept to someone else."