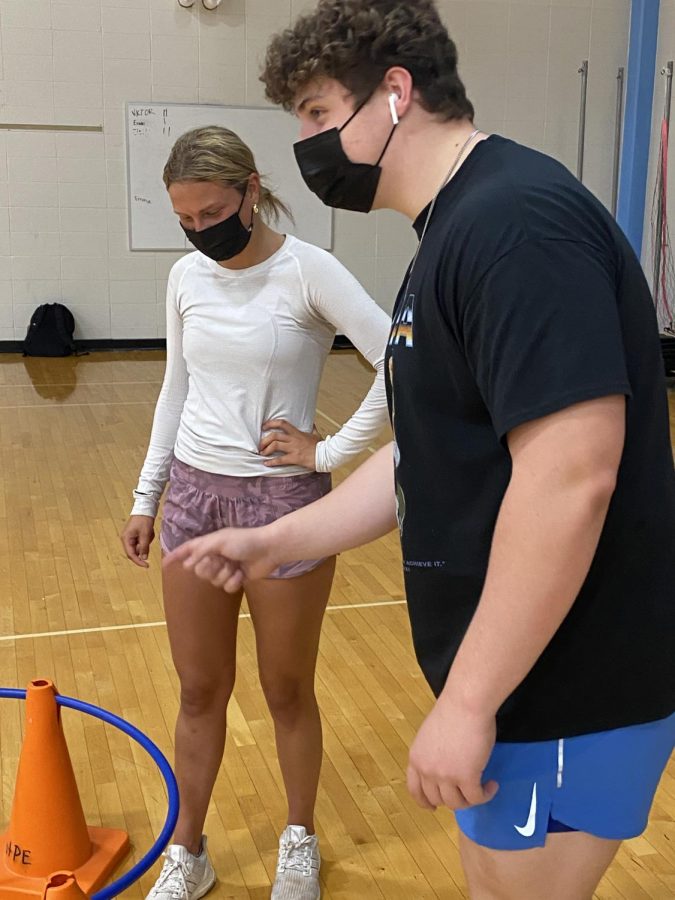 Photo Courtesy of Connor Combs
Connor Combs
A player on the varsity football team, senior Connor Combs had always been interested in fitness. This interest led him to cadet teach for P.E. teacher Jeff Duncan. Combs helps to set up games and referees for students.
What is your favorite thing about cadet teaching?
"My favorite thing is helping the students play the games more effectively. I teach them the proper technique and the rules of the game and watch them to give them tips and advice that I've learned from playing those games," Combs said. 
What is your favorite memory from cadet teaching?
"My favorite memory is playing basketball with the students because it was fun to play against the students and show them what I know and what they can add to their game to help them," Combs said. 
Would you recommend cadet teaching to other students?
"I would totally recommend cadet teaching, it's an easy way to put yourself out there and learn how to teach in a controlled environment," Combs said.