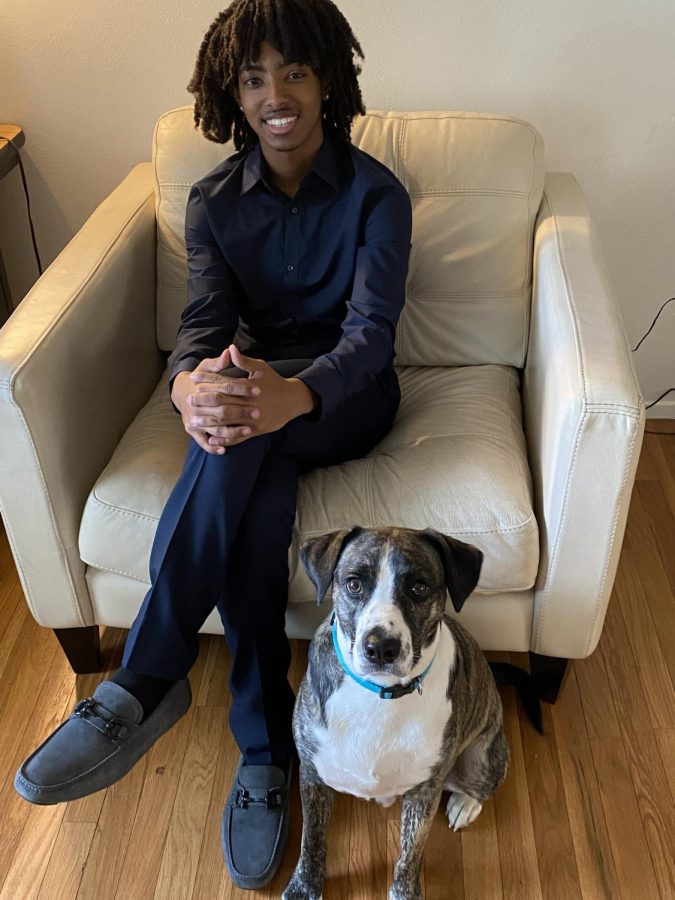 Photo Courtesy of Jeremiah Desu
Jeremiah Desu
From two different worlds, Emily and DJ from senior Jeremiah Desu's "Life's Not Fair" come together in a way that will change each other's lives forever. This story about a troubled teen and a poster boy came to Desu because he wanted to make a story people could relate to.
"['Life's Not Fair'] talks about how there is stuff in life that you just can't control and just have to push past. Like obstacles that [will] pop up and you don't know will happen," Desu said.
Desu wanted to fill his book with realistic and relatable situations to teach readers the importance of perseverance. 
"[A lesson I want to teach through 'Life's Not Fair' is that] it's easy to stop when you're faced with something hard, but you just have to move through it and push past that," Desu said. 
Due to the relatability of the character, Desu found Emily to be his favorite. 
"[My favorite was] the girl because [her story] was more relatable than the perfect person because her home environment isn't the best and she [went] down a bad road because of it," Desu said. 
Writing the beginning was difficult for Desu. However, he felt the ending of his book wrapped up all loose ends. He also found the editing and publishing process simple.
"[To edit] I just talked with [Barnes to] see what I needed to improve on. [The hardest part was] listening to criticism without getting mad or anything," Desu said. 
Desu felt that Creative Writing was an interesting class to take and suggested that others take it.
"[I enjoyed] all the jokes and stuff [Barnes] makes. He's pretty funny," Desu said.