The truth about Acting School applications
Aspiring to become a famous actor at a young age is a phase most can relate to. We are drawn to the glitz and glam of the industry, the pretty costumes, the expensive parties and the adoration that follows. We imagine ourselves beneath spotlights, watched and envied. For most, the dream fades. Activities like athletics and academics take center stage. 
For others, though, they make performing their life's mission. 
As these aspiring pop stars and performers get older, their parents might choose to enroll them in dance classes or youth theatre productions. Even infants are eligible to be signed to major talent or modeling agencies. For those privileged enough, pre-professional arts training high schools such as Los Angeles County High School for the Arts, Chicago Academy for the Arts, Idyllwild and Interlochen offer intensive educations geared towards preparing young students for careers in the arts. 
Around the ages of 16 to 18, every spotlight-dreamer has the same decision to make: "Do I have what it takes to become a professional?"
If the answer is yes, it's time to get serious. 
This is the world of college performance training programs. 
The Process
Every year, thousands of young actors and performers vie for one of eight to 30 spots per institution in a Bachelor of Fine Arts (BFA) degree in acting or musical theatre. Rumors on online forums like College Confidential have speculated that every program has an acceptance rate of about 5%, and the most prestigious are guessed to be under 0.01%. These programs are performance-intensive degrees where students are taking anywhere from 17 to 21 credits a semester. They take classes in voice, movement, speech, dance, music theory, viewpoints, playwriting and directing, alongside mandatory performances, backstage duties and professional debuts, all while fulfilling general education requirements for the college they attend.
The application process begins typically during a student's sophomore or junior year of high school. Once you have decided that you are pursuing a BFA, you begin crafting your list of schools to audition for. Every school's program is very different, and there are more BFA programs than you might think. Carnegie Mellon, the University of Michigan, Baldwin Wallace and Cincinnati Conservatory are considered some of the most prestigious. Some are programs housed in a typical university, whereas others are called conservatories, arts-intensive colleges that completely immerse young performers in their craft and require little-to-no general education credits. 
Some programs are more dance focused than others, while acting training may take up the majority of another curriculum. It all depends on the assets of the faculty and the environment they have created for their young artists. Most, if not all faculty overseeing BFA programs are former or current working professional performers. Many retire from a long career on Broadway or in film to the education field. 
After their list has been crafted, students often begin researching coaching services. Students can pay a healthy sum to organizations such as Musical Theater College Auditions (MTCA) and College Audition Project (CAP) to pick audition monologues and songs, choreograph dances, attend masterclasses and mock interviews or even get a spot in exclusive auditions with participating colleges. Students can opt to complete this process themselves, but without help, it can be extremely daunting and put a student at a disadvantage.
Students' first step during their senior year is to apply for admission to the schools themselves. Both an academic and artistic acceptance are necessary to attend a BFA program.
The audition season itself begins with the first round of auditions: pre-screens. Pre-screens are essentially an audition to get an audition. Prospective students are required to submit videos to colleges of themselves dancing, singing and acting. Many have these professionally filmed, while others are left singing to an iPhone camera in a basement. Those who pass a college's pre-screen are then invited to a live audition. 
Colleges host auditions both on and off campus. Off-campus auditions take place at winter conventions called "Unifieds" in LA, Chicago and New York. These Unifieds consist of 30-plus schools holding auditions in rapid succession, all within the same building. Some students audition for as many as 50 programs, while the average number floats around 30. Many regard Unifieds as the easiest opportunity to be seen by the most schools possible, which, in this process, is the key to success. 
Acceptances will begin to roll out around April. Oftentimes, students only have a choice between two or three schools. 
Racism and Classism
A process as immoderate as this one thrives on the perpetuation of privilege due to socioeconomic and racial biases. Costs may include:
Application fees ($10-80 per school)

Dance, acting & voice lessons

Miscellaneous tech (cameras, microphones, tripods, ring lights)

Professionally filmed pre-screens

Private audition fees (about $500)

Professional headshots ($200-500)

Coaching fees ($1000-3000)

Pre-screen submission fees ($30-80 per school)

Audition fees ($30-120 per school)

Travel expenses (hotels, airfare, etc.)

Miscellaneous (dance clothes, dance shoes, audition clothes, music, binders, etc.)
Upwards of $5,000 is a lot to ask of every aspiring performer, and that's just the tip of the iceberg. Frequently, these BFA programs will charge a higher tuition than the tuition of the school. In addition, many require special materials, such as a pair of $300 dance shoes. The sheer cost associated with such programs has fed a completely classist and undiverse narrative within an already racist industry.
For reference, a 2018 survey conducted by the Asian American Performers Action Coalition in partnership with the American Theater Wing found that a whopping 67% of performers, 87% of authors and 97% of directors on Broadway were white.
Cost isn't the only incriminating factor of these BFA programs. Take Pace University, for example. Pace's musical theatre and acting programs are regarded as some of the best in the nation — but they are shrouded in years of racism and abuse. Students and alumni have taken it upon themselves to create a social media campaign entitled "See Our Truths."
In their words, See Our Truths' purpose is "to share individual and collective truths in order to build community, heal through connection and dismantle oppression in all its forms." 
Through this platform, students have come forward with counts of racist sexual harassment, blatantly racist typecasting and stories of faculty heavily favoring white students at Pace. In one instance, a student was told that he may not get hired in the industry if he continued to come forward and fight against the oppression him and his classmates faced. The faculty at Pace and many other programs have been accused of racist actions. Pace's response included musical theater program head Amy Rogers stepping down, but continuing to serve on the faculty.
See Our Truths and the Black Lives Matter movement have opened countless doors for BFA students to come forward and unite against racism in both the industry and professional training programs. 
The Future of College Auditions
It is difficult to predict how the college audition process may change post-pandemic. The 2020-21 season introduced mass "virtual" auditions. Instead of flying out to 30 different schools, aspiring actors used a Zoom-hybrid program called Acceptd. This online program now holds a monopoly on the BFA audition process, processing pre-screens and allowing schools to host mass live auditions all on the same platform. Besides the multitude of fees, Acceptd offers an option far cheaper than the former alternative. Students can simply log onto Zoom instead of hopping on a trans-continental flight.
Without significant and deliberate steps toward change, it is difficult to see the light at the end of the tunnel. As someone who went through this process myself, I would like to see more concrete accommodations made for students such as waivers for travel expenses, a complete abolition of application and audition fees and school-sponsored series for free training opportunities. I believe these programs should be working towards diversifying faculty, reaching out to low-income arts education programs and casting students of color against dated and harmful "types" that are prevalent in any material presented in the classroom or on stage.
The fight is so, so far from over and there are countless obstacles throughout this process; however, as students continue to come forward and receive the support they need, we may see a brighter future for our industry. 
View Comments (2)
Your donation will support the student journalists of Parkway West High School. Your contribution will allow us to purchase equipment and cover our annual website hosting costs.
About the Contributors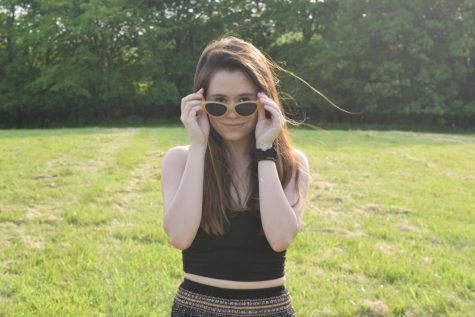 Arden Dickson, Staff Writer
She/her/hers

Grade: 12

Years on Staff: 1

What has been your favorite quarantine hobby? Day-napping to ignore impending responsibilities

Is...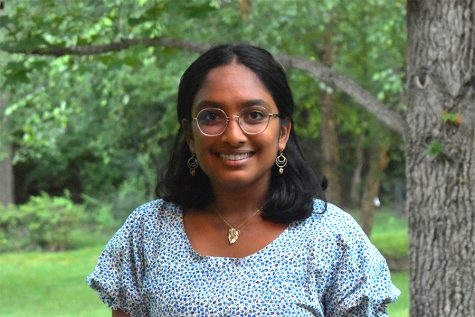 Brinda Ambal, Conceptual Editor-in-Chief
Pronouns: she/her

I am a senior, and this is my fourth year on staff. The Pathfinder has helped me push myself independently, build a supportive community...