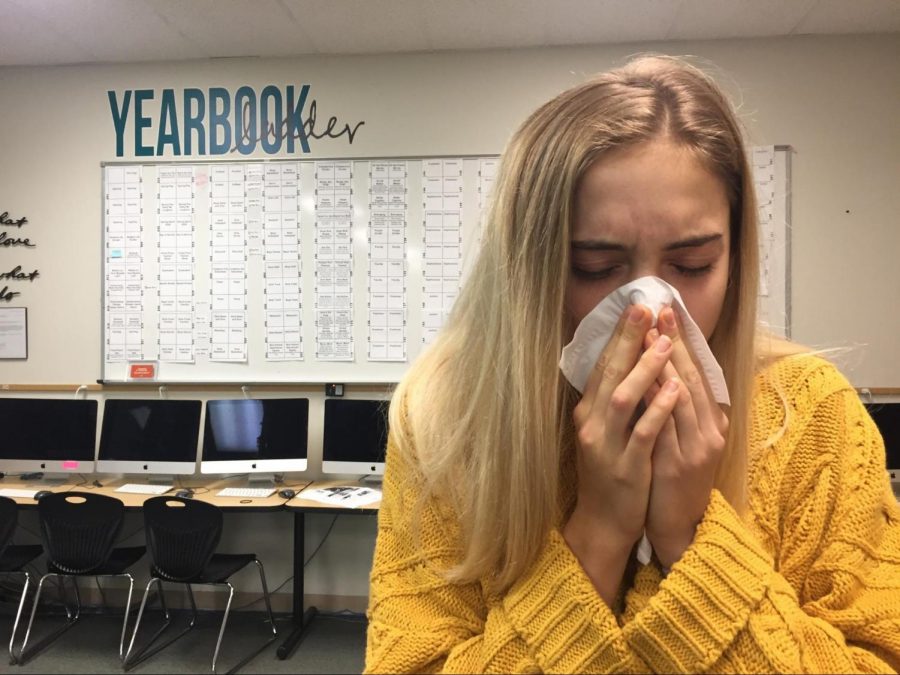 2. BREAKING: Rampant plague ravages senior class
In what the Centers for Disease Control (CDC) warns may be the worst outbreak since the bubonic plague, a sudden pandemic has emerged, inflicting widespread illness among the senior class.
"It's hard to describe. One night I'm full of energy at a Halloween party, and the next thing I knew, my body had given out on me," senior Susie Seidel said. "I had no idea that everyone would be feeling as bad as I do. It's one of those moments where you wonder how a tragedy like this could ever happen."
Local doctor's offices reported an influx of patients experiencing symptoms including sweltering fevers of 98.7 degrees, excruciating body aches to the point of being unable to complete the grueling journey from the senior parking lot to the front entrance and muscle spasms rendering students incapable of maintaining their otherwise prolific productivity levels.
"It's bad," Seidel said. "Like, really bad."
At the suggestion of medical professionals, officials rushed to establish a quarantine zone for infected students at the IHOP on Manchester Road. A press release stated that "attendance is mandatory. #BeatSenioritis #HornsUp"
"My hope is that it's a speedy recovery, and that it only keeps them out of school for one day," senior principal Mario Pupillo said. "It was curious that [the outbreak was prevalent] specifically within senior level English classes that are all seniors, that may be where the germs are spreading. It must have been a very fast acting, easily contractible bug."
Teachers expressed their well-wishes to ailing students by offering homemade remedies such as unit tests in a heartfelt display of solidarity. However, this treatment may have resulted in unintended side effects.
"This morning, I had a chapter essay, so virtually the whole class was there," AP Microeconomics teacher Zaven Nalbandian said. "Many of them mentioned that when the essay was over, they were going to walk directly to their cars and leave campus. It's a student's choice [to brave their illness or to leave]."
At press time, it is unclear if the affected seniors will be able to continue their academic careers.
"Trying to overcome this is the toughest thing I've ever done. I just don't know how I'll be able to go on like this," Seidel said. "Stay strong, everyone. Our fight against senioritis is only beginning, and we're going to need every ounce of sheer laziness might we have to make it out alive."