Courtesy of Brant Baldanza
Restaurant owner Brant Baldanza rises to success
The Shack, The Tavern and The Corner Pub and Grill are all successful local restaurants owned by 1991 alumnus Brant Baldanza, who first got into the restaurant business by working at Mike Duffy's when he was 16-years-old.
"I am childhood friends with fellow Parkway West grad Katie Frailey, and her dad, Bruce Frailey, [who] opened Mike Duffy's in Town and Country. I was a cook there and was actually part of the first order that was sent out of the kitchen," Baldanza said.
Post-college experiences inspired the growth of Baldanza's passion for the hospitality industry.
"From the time I started at the age of 16 to moonlighting [working multiple jobs] out of college at Cafe Napoli, I loved being in the hospitality industry," Baldanza said. "I learned so much from Bruce Frailey and Tony Pietoso [owner of Cafe Napoli] about the restaurant industry, from cooking to serving, to bartending to managing the restaurant and the people."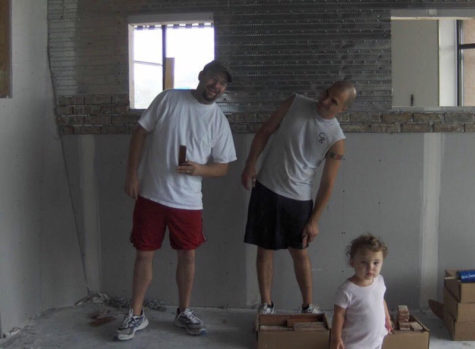 Frailey, Pietoso and Baldanza's father helped Baldanza on his path to opening his own restaurant.
"Bruce and Tony were big role models on how to run a restaurant and be hospitable, but my dad played a big role on how to make a restaurant a business," Baldanza said.
The Shack opened in 2014 to offset the parking problem The Tavern and The Corner Pub caused at night. The Shack's first location was by St. Louis University on Laclede.
"We were just trying to break even, and now we have plans to open 20-30 more Shacks across the Midwest in the next five to seven years. We plan on opening two or three more in the St. Louis area and then finding similar demographics to St. Louis County as we grow to other markets [like] Kansas City, Denver and Nashville," Baldanza said.
Starting the Shack turned out to be a big failure for Baldanza at his first attempt.
"The [original] building [of the Shack] was literally and figuratively falling in on us. We were losing money and a lot of it. We found out a lot about us, [that] we don't give up or just fold our hands; we make the best of what we have."
The Shack has become a St. Louis icon not only for its food but also because customers can write on the walls as they dine, an idea inspired by the Broadway Oyster Bar.
"They let you write on the walls down there, and we go down there before Cardinal games to laugh about the last time we signed their wall. We thought it would be fun to have our 'Shackers'  share those same kinds of memories," Baldanza said.
Baldanza and his business partner Jon Fogarty started The Corner Pub together on Dougherty Ferry and Big Bend on Oct. 20, 2007.
"Jon and I have dreamed of opening a restaurant for a very long time. When we found this location, we felt the area was missing what we grew up with, [which was] a neighborhood pub that you can hang out at with the family, or come up the next night and hang with the neighbors or friends watching the game," Baldanza said.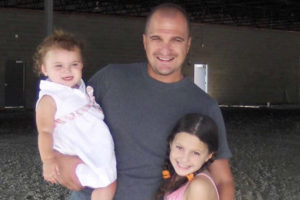 Baldanza and his wife Heather moved back to West County from Clayton three years after The Corner Pub opened to open The Tavern.
"We realized there were not many high-end restaurants to eat at in West County," Baldanza said. "We saw a business opportunity to provide a higher-end dining experience that no one at the time was providing."
Baldanza's daughter Hanna was diagnosed with Celiac Disease in 2004, which requires a gluten-free diet. Ever since, going to eat out as a family has been difficult. The menus for Baldanza's restaurants consist of gluten free options for not only his daughter, but for others suffering from the condition.
"
No matter how many times my parents wished my brother was an only child, they constantly encouraged me to be better the next day and to never stop raising my bar from the day before. I remember that everyday when with my employees and fellow co-workers."
— Brant Baldanza
"[There were] not a lot of options because people not knowing what Celiac is just frustrating. When we opened The Corner Pub in 2007, I wanted to do something for her, [so I created] someplace where she can enjoy food like any other 10-year-old," Baldanza said. "What I didn't know was how many other people suffer from Celiac or require a gluten-free diet. From there it just kept growing. Our staff has stood behind the idea and are knowledgeable about it, which helps make it the success it is."
Baldanza has faced the challenge of balancing his family life with restaurant life ever since he started his endeavors.
"I am lucky to have my wife Heather who understands what I do and kids who know the lifestyle we signed up for," Baldanza said.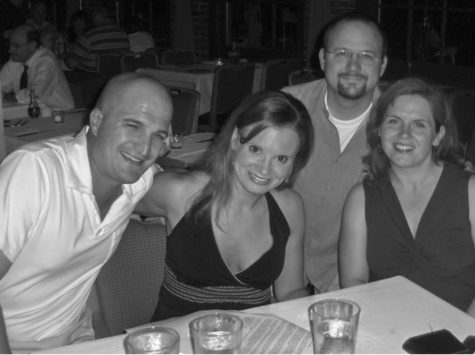 Baldanza attributes his success in the restaurant business to Parkway and his family.
"From an academic standpoint, I was not what you call a 'role model student,' but no teacher turned a blind eye to me, gave up on me or treated me differently," Baldanza said. "No matter how many times my parents wished my brother was an only child, they constantly encouraged me to be better the next day and to never stop raising my bar from the day before. I remember that everyday when with my employees and fellow co-workers."