A story only an artist can tell
Papers and canvases stretched out in front of them, pencils and paints laid out on the the table, a quiet classroom full of other artists. This is the atmosphere where art students at West spend hours perfecting their compositions.
"I was drawn to art, especially drawing, because I just love to make. I love being able to start out with a blank page and an idea in my head, and then transferring that image onto the paper," sophomore Brian O'Toole said. "It is just very gratifying to look at something and say, 'I made that!'"
Currently in Drawing II, O'Toole's favorite thing to draw is faces.
"I think I love drawing faces so much because when I was younger, they were the hardest thing for me to draw. I drew them again and again, with many crumpled up pieces of paper when I didn't like how they turned out," O'Toole said. "But eventually, after a long time, I finally got it right and now I love it."
O'Toole has drawn portraits of Mark Hamill, John Boyega and Freddie Prinze Jr and has gotten responses from all of them.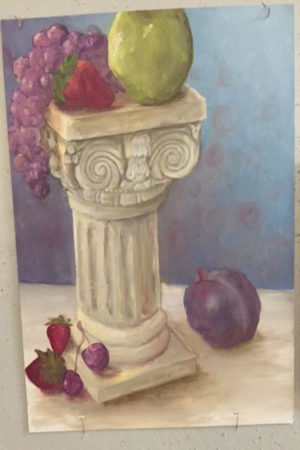 "Mark Hamill liked my portrait on Instagram with his main account. At first I didn't even notice, but then someone pointed it out to me in the comments," O'Toole said. "I remember my eyes widening and my jaw dropping. This was the real deal. This was when I realized that I could be something great if I tried."
Like O'Toole, sophomore Natalie Butler is also in Drawing II but has also taken Painting I. Although she enjoys both, Butler prefers drawing to painting.
"I have been doing art for as long as I can remember. When I was little, I had this coloring table that I would just sit at for hours and just draw," Butler said. "I've always been drawing, doodling and taking art classes. It wasn't even a question if I was going to do art coming into high school."
Butler is also a member of the National Art Honors Society, which is holding their first meeting March 2.
"In order to get in, I had to do some art related service so I did face painting at Special Olympics. I also had to take at least two art classes and send in one of my own pieces," Butler said.
Senior Sierra Garner has taken just about every art class including drawing, painting, ceramics and photo classes. She is currently taking AP Studio Art, Digital Design and student aiding for Drawing II. Garner has also taken art classes at the Kansas City Art Institute.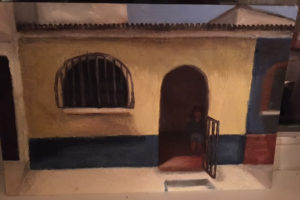 "I want to use my art to become an animator and I want to do movies because, as a kid, movies were my favorite. I want to make movies to inspire more kids," Garner said.
Garner, who began taking private art lessons at the age of seven, encourages all students to enroll in art class.
"For me art is a way to get my messages out and my words and my feelings. It is almost like a form of communication, and I think it is inspiring," Garner said. "I believe that everyone should try art. Everyone can do art, but not everyone tries. Through taking art you learn a lot about yourself."
About the Contributor
Claire Smout, AWARDS COORDINATOR
Grade:  12

Years on Staff:  4

If you were a fictional character, who would you be?  According to magquiz.com, Leslie Knope.

Does the toilet...