Setting the bar high
Senior Donteaus Moore clears 25-year-old school track hurdle record
Back sweaty, legs aching, the wind rushing through his hair, senior Donteaus Moore pushes through, clearing one hurdle after another with only one goal: going as fast as he can. Yet as he flies to the finish line, he does more than just attain his goal. 
After qualifying at the preliminaries, Moore broke the 25-year-old 300-meter hurdles school record at the annual Henle Holmes Invite 2023. Not only was this the fastest time achieved in the school's history, but it was also the state's fourth fastest time, accumulating a mere 39.54 seconds. 
"I kept telling myself I had to get out as fast as I could. I looked at the clock, and I saw around 33 seconds, and I was thinking, 'This is the one.' My heart was buzzing, and I had so much adrenaline, but I had no clue I would run so fast. I first thought it was 40 [seconds] when I crossed, but then it said 39.54. I [thought], 'No way that was a [personal record] by over a second.' It wasn't until three minutes later I found out it was a record," Moore said. "I was really surprised and honestly had to do a reality check to make sure I wasn't dreaming. I wasn't even as tired as I usually was."
Moore's journey to success began when he joined track as a sophomore to improve his physical strength for football. Although initially placed in junior varsity, midway through his first season, he was promoted to be a varsity hurdler. 
"
I was never that good at first, so it shows all the dedication and work I put in. I wasn't one of those guys that was just a gifted athlete"
— Donteaus Moore
Last year, Moore also set the record for the 110-meter hurdles with 14.79 seconds. While Moore competes in both the 110 hurdles and the 300 hurdles, his training specializes in the 300 hurdle race. Track coach Kat Briggs has trained Moore since sophomore year.
"The 300 hurdles race is the toughest event in track; it's considered a long distance as far as sprinting workouts go. It is a race that requires speed, hurdling technique and more endurance than the sprint events, such as the 100-meter and 200-meter dash," Briggs said. "Sprinters shy away from the 300 hurdles because of the tenacity required for the distance combined with the mental challenge of running through the hurdles. Ask any hurdler that has run it."
A demanding sport, track requires both immense physical endurance and mental fortitude. 
"My biggest strength is my speed and determination. I always come with the mindset of winning. I keep reminding myself who I am and what I [have] done, that I wasn't racing them, but they were racing me," Moore said. "Track is something I'll be involved with my entire life; it really brings the best out of me."
Moore will attend Maryville University on a track scholarship in the fall. He plans to go as far as he can with track and field. 
"I am extremely proud of Donteaus and his successes as a hurdler and am excited to see what he does as a college runner. His recognition as a record holder in two events adds up. He's among the top few athletes I have coached who not only set such high goals for himself and puts in the work towards reaching them but also still looks to push himself beyond what is asked of him," Briggs said. "I hope he continues to work towards his future goals with the same tenaciousness that I see from him on the track and that he experiences success and fulfillment in the process."
View Comments (1)
Your donation will support the student journalists of Parkway West High School. Your contribution will allow us to purchase equipment and cover our annual website hosting costs.
About the Writers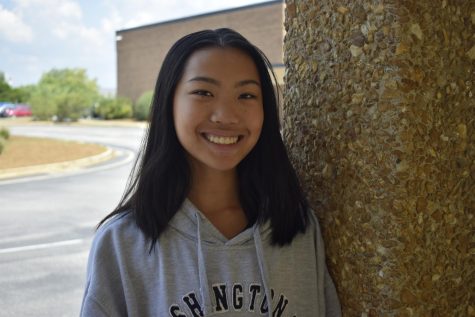 Cindy Phung, Staff Writer
Pronouns: they/she

Grade: 10

Years on staff: 2

What was your favorite childhood TV show? I love Phineas and Ferb! Their songs still slap.

What...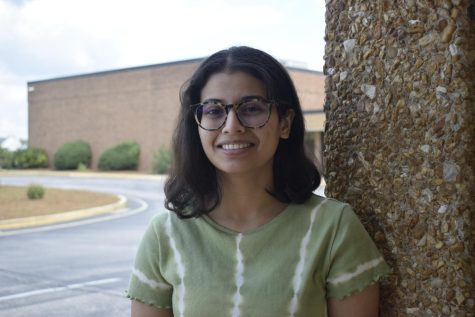 Audrey Ghosh, Awards Coordinator
Pronouns: she/her

Grade: 11

Years on staff: 2

What was your favorite childhood TV show? Liv and Maddie

What is your favorite book? Alias...