Start or sit: Fantasy football week seven
We're almost midway through the season now and it seems like the NFL is lacking the big name stars it usually includes. Many players have unpredictably struggled this season and a lot of guys who had a lot of hype around them have just been underwhelming. However, there have been a few great stars. 
We've gotten deep enough into the season that it's time to start locking down who your starters are every week. So as always, it's time to figure out who should start, and who should sit in week seven of NFL action.
Quarterbacks:
Michael's Picks
The Rams new quarterback Matthew Stafford is just so good. He's played great all year and his talented receiver core has only brought up his level of play. Now he's playing against his old team, the Detroit Lions. The Lions can blame their winless record on a shotty defense. The line is filled with holes, the linebackers are untalented, and the secondary is a bunch of young, underdeveloped players. Stafford and the rest of the Rams are going to show their best stuff on Sunday.
Cincinnati Bengal quarterback Joe Burrow is not someone you should start this week. Burrow has had a decent year so far but he hasn't played great defense yet. Heading into Baltimore, he's going to have his first real test of the year against the Ravens defense, and I just don't see him really performing the way he needs to under this spotlight. 
Tre's Picks
With a 6-0 record, the Arizona Cardinals cannot be stopped. Led by Quarterback Kyler Murray, who threw for 229 yards and four touchdowns with no interceptions. Murray should be everyone's starting quarterback in fantasy. He is consistent with his stats and he is a joy to watch. Start Murray this week.
After last postseason's playoff game against the Tampa Bay Buccaneers, we thought Washington Football Team's quarterback Taylor Heinicke was going to be something special this year. He has not lived up to the hype, especially in the last two games. It's time that the Heinicke bandwagon needs to take a stop to the bench for the next couple of weeks.
Running Backs:
Michael's Picks
Ram's running back Derrell Henderson is an animal. The man has gone beast mode all season long and hasn't shown any signs of stopping. With the Lions traveling to L.A., Henderson should be able to just toy with their defense. Henderson should start this week for anyone that has him.
Josh Jacobs has been every bit of a disappointment this year. The Raiders main running back is averaging about 45 yards per game, the young rusher just hasn't been involved in the teams offense. Now facing the Eagles this week, I hope he can turn his season around but that doesn't look very promising, that's why he should sit the bench this week.
Tre's Picks
Even though the Indianapolis Colts haven't had the best start to their season, running back Johnathan Taylor has been on fire recently. Last game against the Houston Texans, Taylor rushed for 145 yards and had two touchdowns. As they get ready to take on the San Francisco 49ers, I see him having another big day. Start Taylor this week.
Los Angeles Chargers running back Austin Ekeler was a disappointment this week. He had six rushes for a total of seven yards last week. This type of performance gets you fired in this league. Whether he should or will be fired, he is unreliable and should see your bench in the next couple of weeks.
Wide receivers/ Tight ends:
Michael's Picks
Like we mentioned before, Cooper Kupp is going crazy this year. He's having the best season of his career, and he's been so exciting to watch every week. I mean, the guy is averaging nearly 100 receiving yards a game. That's unheard of. Now that he's broken free as the true NFL star that he always had potential to be, it's no question that Kupp should be starting every week.
Defenses have figured out how to stop the Chiefs. Tyreek Hill and Travis Kelce have not been the big, dominating names that they have been the last two years. Kelce is still a very reliable tight end that should start every week, but Hill is a different story. Going into Tennessee, and coming off of a rough week, it's best for your team if Hill sees the bench this week. The Chiefs are going to look to spread the offense more, as they have to find a solution for teams shutting down their best wide receiver. Hill just isn't going to get enough targets this week for it to make sense to have him starting.
Tre's Picks
Baltimore Ravens tight end Mark Andrews, has had an explosive past two games, first against the Indianapolis Colts where he had 11 catches for 147 yards and two touchdowns. Then against the Los Angeles Chargers, where he had five catches for 68 yards and a touchdown. As they get ready to go into a game against the Cincinnati Bengals this week, Andrews is going to have another great game. Put him in your lineup this week.
Dallas Cowboys wide receiver Amari Cooper has not lived up to his hype this season. Everyone thought coming into the season Cooper and Cowboys wide receiver Ceedee Lamb were supposed to take the league by storm this year. But it feels like Cooper hasn't done enough to impress me so far this year and his stats show his disappointment. Keep Cooper on your bench.
Wrap Up
After having a lot of blow out games last week, there will be a lot of close and very eventful games this past week, and teams are coming off their bye weeks, I think we will see a lot more teams more motivated to compete at a higher level. Now that your team is set, kick back, relax and get ready for another great week of football.
Leave a Comment
Your donation will support the student journalists of Parkway West High School. Your contribution will allow us to purchase equipment and cover our annual website hosting costs.
About the Contributors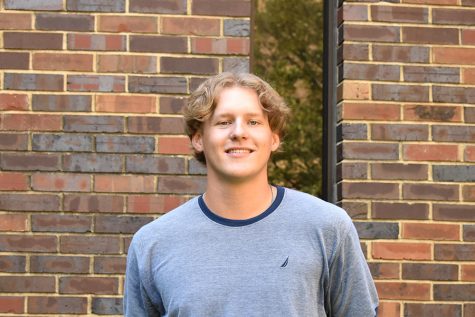 Michael Lolley, Staff Writer
Pronouns: he/him

I am a senior, and this will be my fourth year on staff. I first decided to join the Pathfinder when I was failing yearbook, and realized...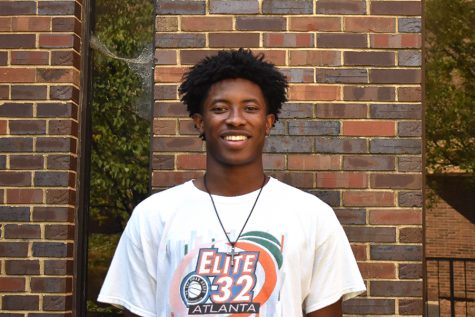 Tre Bell, Staff Writer
Pronouns: he/him

I am a senior, and this will be my fourth year on staff. At first, I wanted to do yearbook because it seemed like that's what everyone...