Juniors kickstart their technical careers
Imagine going to college while you're still in high school, ditching electives for lifestyle classes like cooking and computer programming. That's available to you at South Technical High School.
"I've gained a lot of friends. I've gained a lot of knowledge. It's just a really great experience, and I'm really happy I got the chance to do it," culinary student and junior Chrystyn Magee said.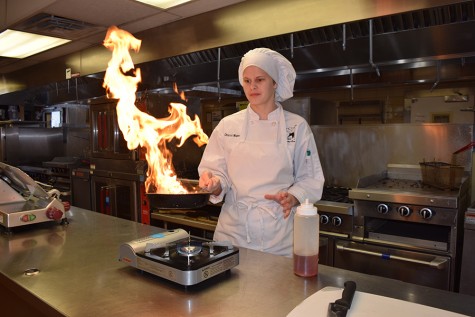 South Tech offers courses in engineering, emergency medical services, police, dental, computer, robotics, culinary, auto mechanics and cosmetology. Students have to take a state board exam to practice the profession upon graduation.
"Every Monday, we have a service day in the shop, which is hands on, and you get to practice hair. You can sometimes do coloring, but you can do shampoo and conditioner and you can braid it," junior Jasmine Black, cosmetology student, said.
A typical day for a South Tech student starts at 7:10 a.m.
"We get picked up from our bus stop in the morning at 6:30 a.m. and it takes about 25-30 minutes to get there," Black said.
Black plans to continue in the cosmetology program through her senior year.
"During my senior year I will have clients that are real people and more freedom," Black said.
For Black, cosmetology has been a dream since she was young, and her current accomplishments and challenges make South Tech worth it.
"I've always loved doing hair, even in elementary school. My greatest accomplishments have been braiding to the scalp and doing perm rods and roller sets," Black said.
Her plans for after high school include furthering her career in cosmetology.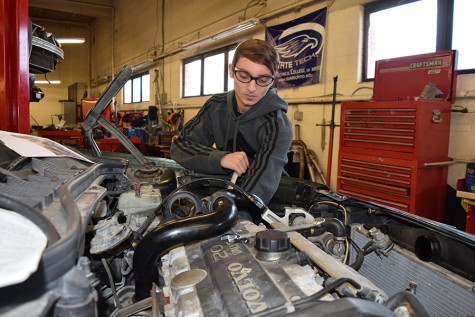 "I plan on learning more about hair and then working in a shop and owning my shop," Black said.
Junior Peter Hoffman participates in the Auto Tech program. He works on cars and engines and  plans to become a mechanic.
"People donate cars, and you're under the hood the entire time, or most of the time. [Senior year] you actually take out an engine, and put in a new one, stuff like that. It's a good skill to know, even if you're not going into the business," Hoffman said.
South Tech also teaches culinary skills to Magee and junior Darrean Lee. Magee learned about South Tech from senior Hank Peck, who is in the program currently. Since the age of 14 she has wanted to open a bakery.
"I think I came into it knowing a little bit more than everybody else because Hank would invite me over and we would make stuff so I had some firsthand experience," Magee said.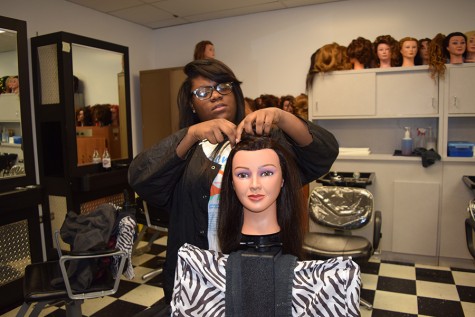 Magee recommends the complex schedule and to anyone who is interested in a technical career.
"It's furthering my education and it gives me a head start. When I get to culinary school I won't have to take the beginner classes that everybody else has to take. I can just jump right into the more advanced classes," Magee said. "I want to go to a two year culinary college, and then I want to work in a bakery."
Magee advises starting the culinary program prepared.
"[You have to]wear the right shoes because the points do matter. Come prepared to learn with a lot of hands on experiments," Magee said.
The culinary experience has also impacted Lee.
"It has inspired me more and makes me want to expand my horizons because this college came to South Tech, the Culinary Institute Art," Lee said. "It gives you a head start into the career you want."
About the Writer
Kathryn Harter, Multimedia Editor
Grade: 12

Future / College Plans? Truman State University or Loyola University of Chicago

Swag level (1-10 Scale)? 12/10

Fun Fact: I can touch...