Fueling the future of education
Spark! celebrates aspiring teachers with a Signing Day ceremony
When you think of signing day, you probably picture athletes committing to sports, but Spark! is changing that idea one student at a time. The Parkway and Rockwood School Districts worked together with business partners, community organizations and educational leaders to allow students to discover future careers through Spark!, one of which being future educators. 
Teachers have been in demand nationwide, particularly after the COVID-19 pandemic. This year Spark! Education and Learning wanted to celebrate all of the Parkway seniors with the goal of becoming an educator. 
"Locally, statewide [and] nation-wide, we face a teacher shortage. It's important that we celebrate all of our graduates who want to go into the field of education. It isn't an easy time to decide to be a teacher. [But] while there may be challenges, no profession with greater rewards exists," Spark! Teaching and Learning Director Courtney Yaeger said. "Spark! is a big time commitment, and not everyone can give two blocks of time to do Spark! for a full year, the signing day is meant to celebrate all students — Spark! or not — who are going to major in education."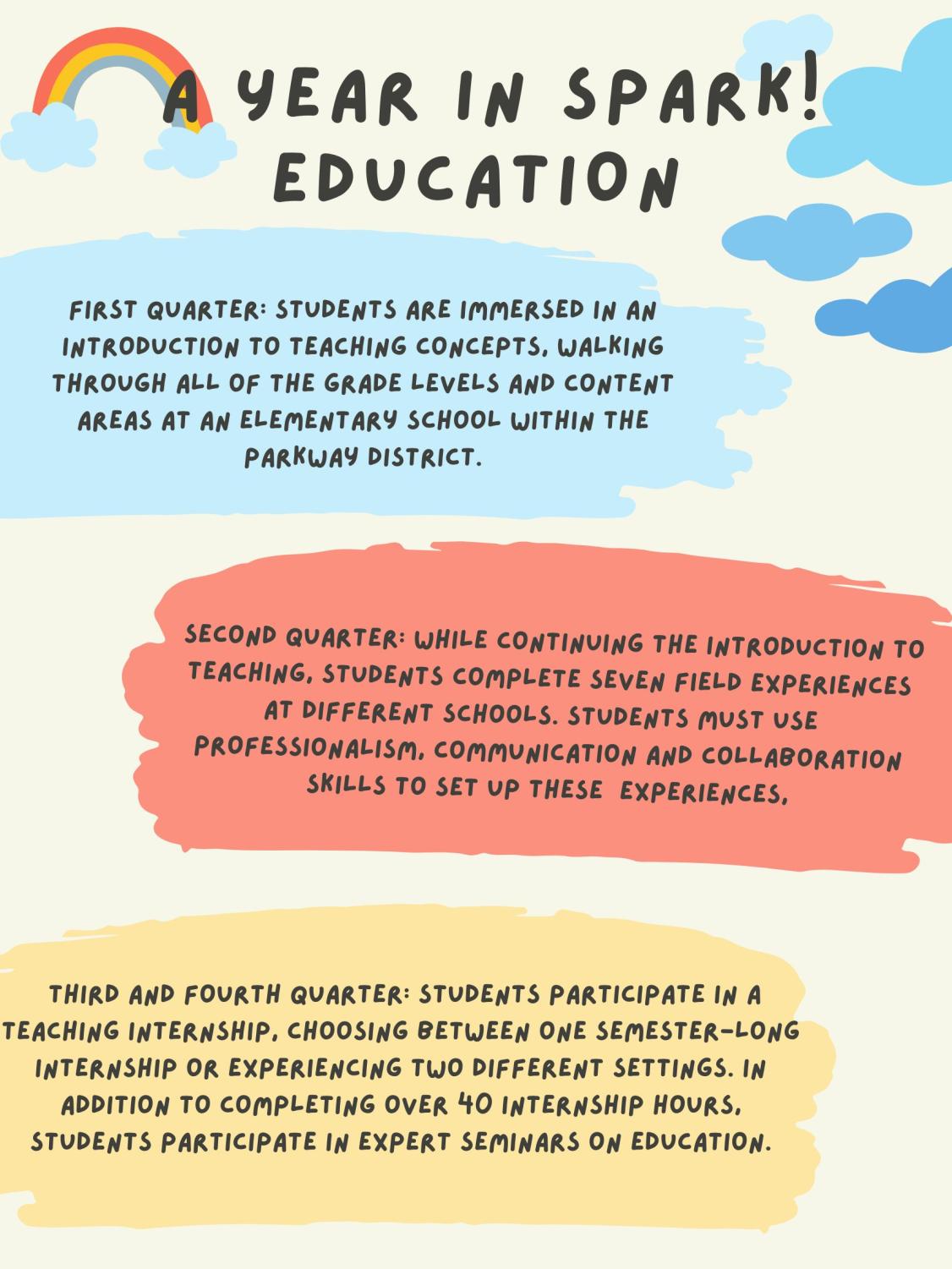 Yaeger began her teaching career at Parkway South in 1998 and has worked part-time with adult learners in local education universities since 2006. She transitioned to become a Spark! teacher two years ago after 25 years of working in education. Yaeger says the Spark! job was an opportunity to take the knowledge she's accrued over her career and combine it with her love of working with teenagers.
"While I have loved every different career I've had within Parkway, I knew I wanted to round out my career by being back in the classroom.  When the job for Director of Spark! Teaching and Learning became open, and I knew it was the perfect fit — this is how I want to round out my career in public education," Yaeger said. 
Now, Yaeger works with area universities to set up hands-on experiences for students and promotes Spark! by reaching out to students as early as eighth and ninth grade.
"It's important for students to experience teaching and learning from the teacher's perspective to either reinforce their desire to teach or challenge it," Yaeger said. " I've worked with university students majoring in education. There is nothing worse than a student getting to student teaching the last semester of their senior year and deciding, 'I don't think teaching is for me.'"
Senior Kelsea Wilson is one of the students involved in Spark! Teaching and Learning at West. For Wilson's first semester final, she was required to create and teach a lesson plan to a classroom. The plan was entered into the "Educators Rising"  state competition" and won second in her category at state, qualifying Wilson for nationals.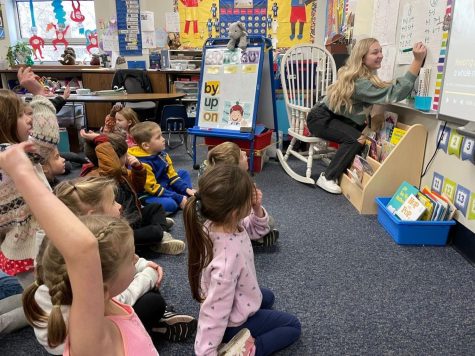 "I had to create a lesson using all sorts of things that I had no idea that teachers had to even use. Certain curriculums are required and certain key points. It's a lot of writing and planning. I had to create a lesson from scratch, then create an activity and an assignment for a class that could fill up a 110-minute class," Wilson said.
Wilson taught the lesson plan to her journalism teacher's Convergence Journalism 1 class, where she found teaching high school students challenging.
"I had a choice — I could teach any lesson I wanted. I chose a CTE lesson because I'm interested in yearbook, and I love it to death," Wilson said. "[However], teaching freshmen was stressful because they could be judgier than a 6-year-old can be."
Wilson believes her experience in Spark! is extremely valuable.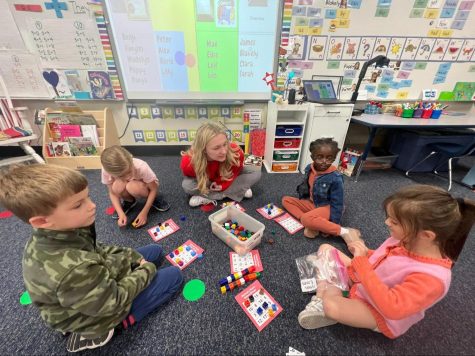 "[Yaeger] is amazing. She was an administrator for Parkway, and then she left because she just loved being with kids more. She's so dedicated, and she's the best. She gives everyone amazing opportunities, and she provides scholarships for kids who can't afford some things, and we get cool opportunities," Wilson said.
Senior Grace Fotheringham also plans to major in education at the University of Kansas. Fotheringham has always enjoyed working with kids and knew she wanted to be a part of Spark!
"I saw Spark! as a great way to be fully immersed in the [education] profession I wanted and get extra experience before I go to college. If you're not sure about what profession to go into, Spark! [is] beneficial to see if you enjoy the profession or don't like it," Fotheringham said.
Fotheringham attended the signing day with her family.
"I think it's fun that Spark! had a signing day for future educators. It's a good way to recognize everyone as a part of Spark! education. This signing day is a great idea; it will help encourage people to join Spark! As well as find out more about [it], and they can do that and take that opportunity," Fotheringham said.
View Comments (2)
Your donation will support the student journalists of Parkway West High School. Your contribution will allow us to purchase equipment and cover our annual website hosting costs.