Calling all clubs!
Whether you are building gingerbread houses with German Club, volunteering for NHS or playing sports with Leisure Club, there's something for everyone. Clubs, while beneficial for college resumes, are also an enjoyable way to get involved in school and meet new people. During the first semester, four new student-led clubs joined the school's collection of over 60 clubs.
Indian Club
The newest addition to the list, Indian Club, seeks to bring people of different cultures together. Student leader and founder junior Puneeta Ganga uses the club to educate people on and celebrate Indian culture.
"In a lot of schools, there is some sort of Indian club, and I wanted to bring together the Indian community of West. [People attending] might feel closer to peers that they meet in the club, or they might learn more about their culture in general," Ganga said.
Students of all ethnicities participate in activities such as sampling Indian cuisine, exploring the origin of Indian products and practicing henna.
"The part we are most excited about is sharing Indian history and culture with people who otherwise might not know much about it. It's convoluted and nuanced, and it's important to know about because it has connections all over the world," Ganga said. "I created this club to teach my peers about Indian history. The classes we take mainly focus on what the Europeans did and don't show the other side of the story, that Indians aren't the same as they were portrayed in movies. I believe that growing our Indian community at West as a place of familiarity is important as it provides information and advocacy about many topics."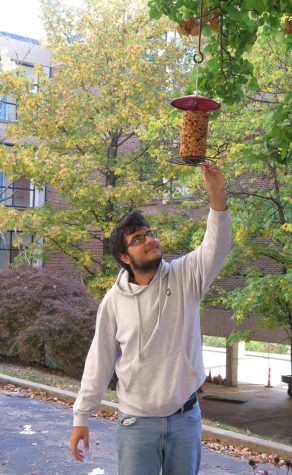 Animal Appreciation Club
For the student leader of the Animal Appreciation Club and junior Krish Bhagat, it's about making a good impact on our furry friends. In October, the club installed a bird feeder at school. Additionally, they coordinated with and volunteered at several animal-related events.
"[The goal of this club is] to celebrate and advocate for animal-related causes within our community. This club has helped me by allowing me to do things that I can feel great about and make connections with amazing people like me. I started this club because I not only absolutely adore animals, but because I wanted to create an outlet for many students like me to collaborate and collectively make an impact," Bhagat said.
The club's new goal is to get a heated bird bath to provide a water source to birds during the colder months, as well as start a newspaper drive to donate to Wild Bird Rehabilitation. Many sanctuaries and animal shelters need newspapers to keep their facilities clean. Bhagat donates  to Wild Birds Rehabilitation every weekend but aims to expand his donations to more shelters throughout the area.
"By [being able] to establish a community with like-minded animal enthusiasts at our school, I've been able to get so much done and have a blast this year. It's awesome to experience and interact with life in all its forms. Establishing bonds with and caring for animals, no matter how insignificant the action may seem, is always a great experience," Bhagat said.
Board Game Group 
If you enjoy leisurely activities and need to relieve some of that school stress, Board Game Group meets during academic lab in the library to relax, have fun and enjoy each other's friendly competition.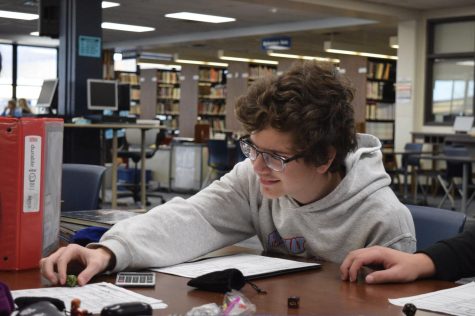 "I like playing board games with my friends, and I found that there were so many fun, unique board games in the library that weren't being played because people didn't know they existed," Board Game Group leader and junior Rachel Borrego said. "It felt right to create an outlet for both of those things. The lack of [an] outlet at school for people to play board games also heavily contributed to its creation since we previously did not have anything resembling a board game club."
Board Game Group plays a wide range of games, including Clue, Uno and Game of Life. Borrego's personal favorite is Codenames.
"My favorite board game in the group was Codenames because it was fun coming up with clues and seeing how other people thought. Codenames is a great game to get to know other people, which is also my favorite thing about the Board Game Group. It's a great way to meet new people and get to know each other, especially while playing a board game you don't usually play," Borrego said.
Investment Club
For someone looking for an academically compelling club — including strategy, management and teamwork — competing with Investment Club is the way to go. 
"Students, even those in high school, should be able to understand the potential of investing and have access to real market insight. I think that students are motivated to learn valuable and pertinent information that gives them an edge in the real world," student leader and senior Rohan Daggubati said. "It doesn't matter how much you know. As long as you have some level of interest in finance-related topics, you can gain as much from the club as anyone else."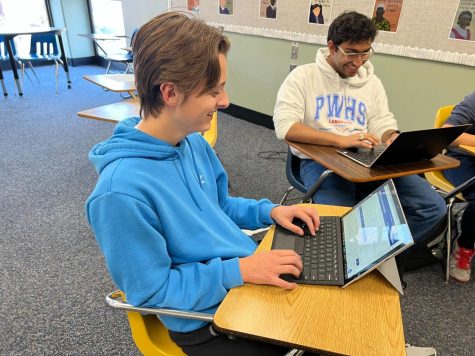 The investment club is currently pursuing the Wharton Global High Investment Competition, in which over 1,000 competing teams from over 60 countries work to formulate investment strategies and are responsible for an investment portfolio. Semifinalists are selected to present to a panel of judges who decide on 10 finalists to move on to the next round held in Wharton, Pennsylvania. Finalists receive a certificate to recognize their progress, and winners are granted a spot in the Wharton Global Youth Program. 
"The club is not just about gaining knowledge about investing, but applying your skills and getting feedback in real-time. [Competing] allows [members] to practice through competition and simulation. Our discussions and completions are based on real-time data that reflect global changes. Our club is unique because it truly equips students for the real world," Daggubati said.
While all of these are great options and important new additions to our clubs, choosing the right one is important. For more information about clubs and activities, go to Parkway West's Homepage. 
Leave a Comment
Your donation will support the student journalists of Parkway West High School. Your contribution will allow us to purchase equipment and cover our annual website hosting costs.
About the Contributors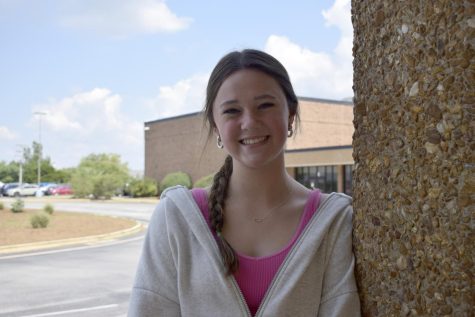 Lily West, Staff Writer
Pronouns: she/her

Grade: 10

Years on staff: 2

What was your favorite childhood TV show? My favorite childhood TV show was Phineas and Ferb

What...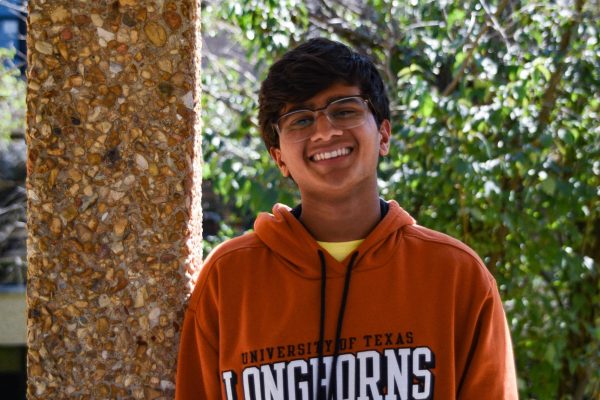 Samir Shaik, Multimedia/Sports Editor
Pronouns: he/him

Grade: 11

Years on staff: 3

What is your favorite piece of literature? "The Rainbow Fish."

Who is your hero? My mom.

If...